Summary:
Schools in Santa Barbara are getting more solar power. The Santa Barbara School District wants to install 14,000 solar panels at 14 different sites.
Main Article:
Santa Barbara School District to Move Ahead on Big Solar Energy Project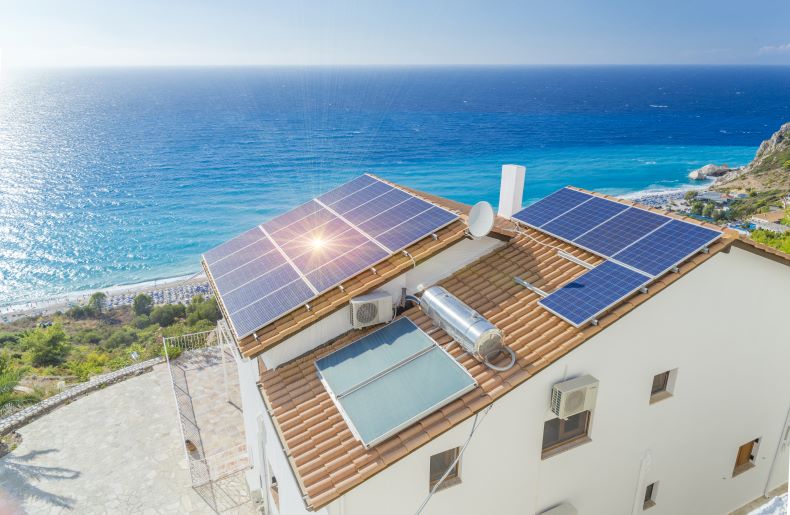 The Santa Barbara Unified School District is poised to enter negotiations on Tuesday night as part of a grand solar energy project for the district.
The district's board of trustees will vote on whether to enter a power purchase agreement with Engie Services, U.S. Inc.
The board has two options to consider: whether to pay up-front costs of $800,000 over seven years with zero escalation, or zero upfront costs with an escalation to be determined during negotiations.
Part of the Santa Barbara Unified Solar Plus Energy Resiliency Project, the district wants to install 14,000 solar panels at 14 sites and solar power microgrids at six of them.
Eventually, the district hopes to generate about 94 percent of its energy from solar power.
The alternative energy project would save the district money over the long run, reduce its carbon footprint, allow the district independence and the ability to operate critical facilities during power outages, keep communications and data active, protect refrigerated food storage, and enable community emergency shelters without diesel generators.
Crews will install solar panels on rooftops in parking lots. The solar panels will generate power for later use, and lower electricity rates by shifting energy use off the grid.
"We have a long way to go to catch up, and this visionary project will both save the district money while catapulting us forward as a national leader in school microgrids," said board president Laura Capps. "When it comes to combating climate change, our students are light years ahead, knowing the threatened planet they are inheriting and the bold action that's needed now."
Capps said the complete lack of solar energy usage and minimal sustainability measures in the district were one of the reasons she decided to run for school board in 2016.
At a time of rolling electricity shutdowns, increased fire risk that sometimes leads to power shutoffs, and other natural disasters, the district believes that generating its own energy and storing it will help make it more energy independent.
Under the plan, the district would buy its energy from Engie Services instead of from Southern California Edison (SCE). It would negotiate a cheaper rate than the average cost per kilowatt-hour.
窗体顶端
Keep up with Noozhawk's daily COVID-19 coverage, delivered at 4:15 a.m. right to your inbox.
"The proposition of no up-front capital costs to the district, lowering our average electricity price, and locking it in for 25 years is a great benefit to the district and to our taxpayers," former Superintendent Cary Matsuoka said when the item last came before the board in May.
The microgrid sites would be installed at Dos Pueblos High School, San Marcos High School, La Cumbre Junior High School, Santa Barbara High School, and two at the Santa Barbara Unified School District headquarters.
The agreement would last 28 years, and the solar project would save the district about $14 million over that period of time.
The district pays about $1 million annually for electricity. Car-charging stations would also be installed at Santa Barbara, Dos Pueblos, and San Marcos high schools and La Cumbre Junior High.
The district hopes to begin construction in June of next year, and be completed by October.
Board member Kate Ford said the solar project is long overdue.
"I'm very enthusiastic about the solar project, and all I can say is, 'It's about time,' Ford said.
Ford said in 2006, when she was just starting as the Peabody principal, parent Robert Johnson challenged her to create a legacy and move the school to solar power.
"I didn't get it done then, but I will do what I can to make it happen for our district now," Ford said. "Of course, the cost savings are exciting, but it's also so great that we are reducing our carbon footprint and basically doing the right thing."
The school board meeting begins at 6:30 p.m. A copy of the agenda and a link to the Zoom virtual meeting is available by clicking here.
In addition to the solar energy agreement vote, the board will give the public an update on the latest information as it relates to re-opening in-person classes at schools, in a 7 p.m. time certain agenda item.
Want to see how a solar system will look on your rooftop? Use the HahaSmart design DIY tool and then use the price checker tool to see how much you can save by switching to solar.