Summary:
California schools are leading the pack when it comes to the installation of solar power systems. The state has also reportedly had 45% of the solar energy capacity at the nation's schools.
Main Article:
Solar Panels Shines on California Schools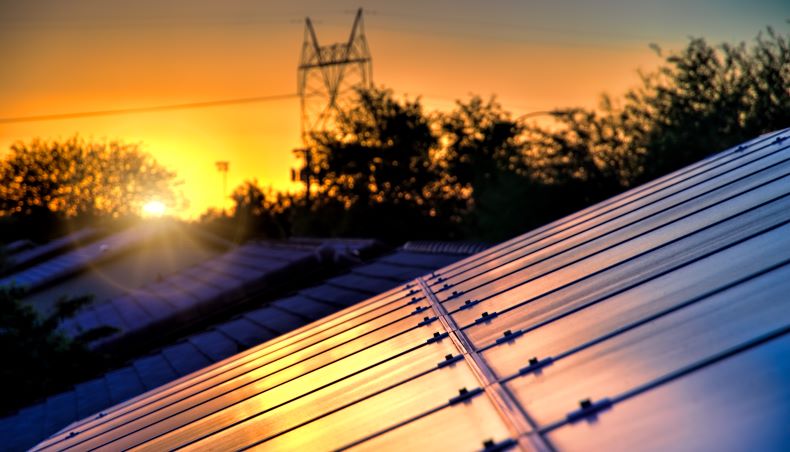 California leads the nation in the installation of solar power systems at local schools.
A new report card finds a third of the nation's solar power schools are in the Golden State. The state also has 45% of the solar energy capacity at the nation's schools.
The Generation 180 report found more than 2 million students attend schools with solar power in California. Some school districts have made solar power a priority, Generation 180 program director Tish Tablan said.
"At a school district level they can coordinate multiple buildings, so large school districts like San Diego can pool together multiple buildings and do a very large solar project to reap really big savings," she said.
Schools that install solar panels are not only helping reduce energy costs, but they are also helping California reduce greenhouse gas emissions that will help hit the state's renewable energy targets, Tablan said. More than 2,400 schools in the state are generating electricity on-site and there is potential for more.
"Nationwide, only 5.5% of the schools have any kind of solar installed," she said. "So there is a huge opportunity for schools to go solar and reap all of these benefits. From cost-savings to enhancing stem learning, to vocational job training."
California is one of 28 states that permit power-purchase agreements for solar projects. That allows schools to install solar panels without paying for the solar installation. A third party owns the solar power system and the school buys the cheaper electricity generated by the solar panels.
Tablan says the number of schools getting solar installations in California is up 25% in the past five years.
Want to see how a solar system will look on your rooftop? Use the HahaSmart design DIY tool and then use the price checker tool to see how much you can save by switching to solar.