Summary:
Kristal Hansley is the woman behind the first Black-Owned Community Solar Energy Company, WeSolar Energy.
Main Article:
Meet the Woman Behind The First Black-Owned Community Solar Energy Company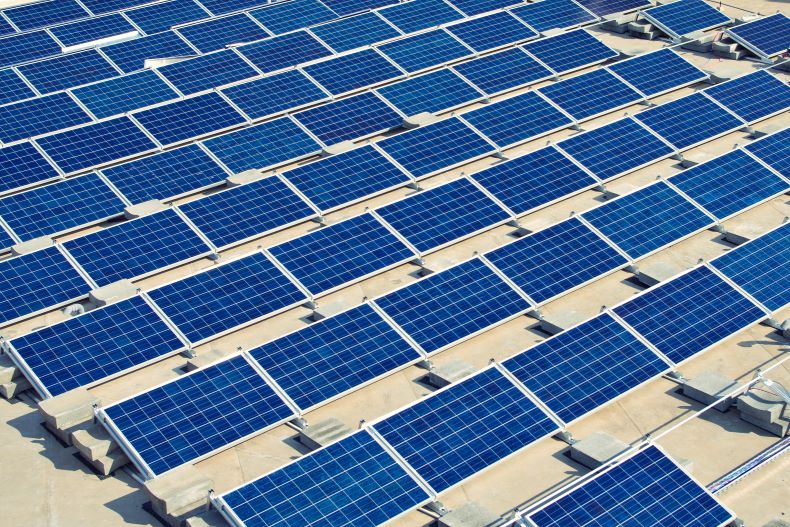 Solar energy is promised to be the new source of our power as we move into the future. It is important that as this new sector experiences rapid growth that we also work to make sure it is accessible to everyone and not just a select few. According to a recent PwC Global Power & Utilities Survey, 97% of utility executives across the globe expect a medium to high-level of disruption in their main home markets by 2020. Meet the Black woman making sure Black communities have access to solar power.
After extensive work in government, entrepreneur and advocate Kristal Hansley launched her community solar farm company, WeSolar Energy with the goal to provide underserved and underfunded communities access to solar energy. "During my time leading the Community Affairs policy at Congresswoman Eleanor Norton's office, Maryland passed new laws to increase the use of solar energy across the state. I saw how effectively solar could reduce the cost of electricity for households, and decided to get involved in the emerging world of community solar," said Hansley in an email interview with BLACK ENTERPRISE.
"I started a position at Neighborhood Sun, a regional solar company in Maryland, as director of Government and Community Relations. After working with solar energy developers and city leadership in Baltimore helping thousands of low-to-moderate-income families save on their utility bills, I decided to launch my own company dedicated specifically to opening community solar farms in neighborhoods like Baltimore."
Through her company, Hansley is able to build solar farms for communities to use on a local utility grid. "Customers can either subscribe to blocks of electricity or purchase a portion of the solar panels," she explained. "Households [can] sign up at [our website] and Renewable Energy Credits are added to their electric bills from their allotted energy production."
It was important to service communities in major cities where there are high populations of Black Americans who have always faced issues getting their fair share from local governments.
"Baltimore and Camden are neighborhoods that have historically been under-resourced, and certainly left out of the green energy movement," said Hansley. "Bringing solar farms to these neighborhoods means bringing community solar energy to communities that have not had it before. By signing up for WeSolar, the average household saves $250 a year and $6,000 over the course of 20 years, which is the average term life of solar panels. Especially in this current moment, with a pandemic-induced recession, these farms help to create economic resilience and alleviate economic uncertainty for those who have been historically marginalized."
"The Community Solar model directly challenges the hundred-year-old monopoly where utility companies dominated the energy industry," she said. "Community Solar guarantees clean energy to Black families at a steep discount for 20 years. The lifespan of the solar panels."
Want to go Solar? See how much you can save before the installer comes out by using the HahaSmart price checker tool and you can customize your solar-powered system with the design DIY tool.