Summary:
Solar power capacity is expected to more than double globally in the next decade. The solar energy capacity is expected to expand 125 percent globally in the next decade.
Main Article:
Global Solar Capacity Addition to More Than Double Over the Next Decade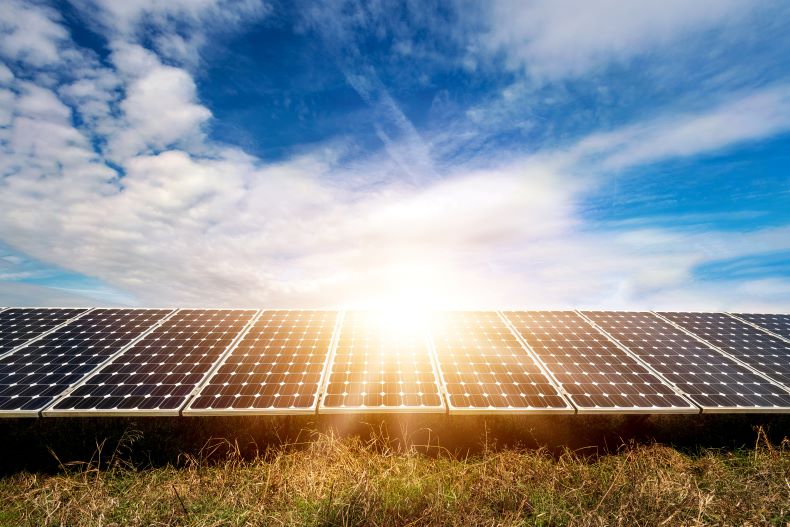 Solar energy capacity addition is set to expand 125 percent globally over the next decade as countries switch from fossil fuels to greener alternatives, according to a study by Fitch Solutions.
Solar energy is expected to take up a 6 per cent share of global electricity generation by 2029, an increase from 2.7 per cent at the end of last year.
A net total of 734 gigawatts of solar power capacity is likely to be added by the end of 2029, with installed solar generation capacity set to grow to 1,321.8GW, up from 587.5GW in 2019.
"Growth in emerging markets will also support our positive global solar outlook. We forecast 36 markets will add more than 1GW of solar capacity over the coming decade, with 48 markets expected to add over 500 megawatts and 72 markets expected to add at least 100MW," Fitch Solutions said.
Decarbonization of the global energy system away from fossil fuels to renewable energy could generate $98 trillion (Dh360tn) in cumulative growth between now and 2050, adding an extra 2.4 percent to the gross domestic product, the Abu Dhabi-based International Renewable Energy Agency said in an April report.
China will remain the single biggest individual market driving solar power generation, with 285.7GW of capacity addition expected over the next decade, just short of 40 per cent of the total, according to Fitch Solutions.
Beijing added 4GW of solar capacity in the first quarter of the year, according to official data. This was despite the Covid-19 pandemic, which prompted strict lockdowns across China, bringing factory activity to a standstill.
The US and India are also expected to drive growth in the sector, with 110.4GW and 84.4GW of capacity additions respectively, over the next decade.
India selected bidders for the world's largest solar panel installation tender – a 12GW mega-scheme – on Tuesday as it looks to phase out reliance on fossil fuels, particularly coal. Both India and China are increasingly using gas as a cleaner alternative as they switch to renewable energy. Burning coal has resulted in smoggy skies and high pollution levels in metropolises in both countries, raising public health concerns.
Meanwhile, Colombia will emerge as a "net growth outperformer" among developing markets, Fitch Solutions said.
"We foresee the country's total solar capacity rising from 332MW by end-2019 to just under 1,500MW in 2029. We note significant upside risk in Colombia's market as more than 12GW of potential solar projects have been registered with the government since early 2019, and have designated the country as our 'market to watch' this quarter," the research company said.
Across Europe, Spain, France, Germany, and Italy will be the main growth drivers, with each market estimated to add between 12GW and 24GW of capacity over the next decade.
Technological improvements in solar panel equipment will also continue to drive the cost of generation lower, the report said.
If you're interested in going solar, see how much you can save by using the HahaSmart price checker tool and you can design your own solar-powered system using the design DIY tool.