Summary:
The industry struggled in the early stages of 2020 due to COVID-19, experts are expecting solar panel installations to bounce back shortly.
Main Article:
Solar Power Rebound Expected After COVID-19 Speed Bump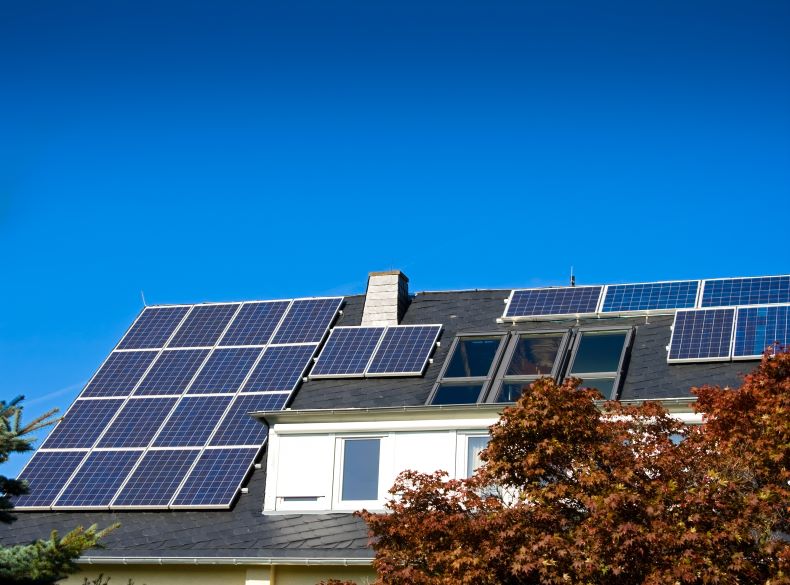 The U.S. solar industry, like most sectors, struggled early in the COVID-19 pandemic, but experts project it to resume growing shortly.
Solar power was riding high before the coronavirus outbreak. During the first three months of 2020, there were 3.62 gigawatts of solar power capacity installed in the U.S., a record for the first quarter. The solar industry was largely unaffected by COVID-19 in that time frame, but is expected to take a hit during the second quarter, Wood Mackenzie and the Solar Energy Industries Association said in a report, though that setback isn't expected to last.
"The underlying dynamic is still alive and well," Austin Perea, senior solar analyst at Wood Mackenzie and lead author of the report, told Karma. "The long-term picture is still very strong."
COVID-19 has slashed demand, delayed solar panel installations, and caused lost jobs, manufacturing stoppages and disrupted financing. Shelter-in-place orders imposed in March came too late to affect first-quarter solar panel installations, but will be reflected in the second quarter. Companies are feeling the impact, with PetersenDean, a seller of solar panels and roofing, filing for Chapter 11 bankruptcy protection in June.
The supply chain was also disrupted as plants in China were temporarily shuttered as part of the country's response to the pandemic. Both solar panel installations and the supply chain have resumed.
Residential solar panel installation demand is expected to slow this year, though large-scale solar power systems will pick up the slack. Total U.S. solar power capacity will likely climb 33% this year, with almost 18 gigawatts on solar panel installations, according to Wood Mackenzie. That's down from the growth of 20 gigawatts forecast before the pandemic hit, but still well ahead of the prior record year of 2016, when around 15 gigawatts of capacity was added.
"From the utility perspective, these investments in solar are made over years," Perea said. "Electricity demand isn't going to go away. They are still decommissioning coal plants."
U.S. utility-scale solar power capacity will climb by 12.6 gigawatts this year, and increase by a further 10.7 million gigawatts in 2021, the Energy Information Administration said in a report on June 9. The U.S. solar power sector is projected to install 113 gigawatts of capacity between 2020-2025, which is down 3.6 gigawatts from Wood Mackenzie's 2019 Year-in-Review report.
"Renewables in general are the leading source of new generation," Perea said. "This should continue."
Renewable energy continues to grow and take market share from coal, oil and natural gas. The U.S. got more energy from renewable energy than from coal last year for the first time since before 1885, the EIA said last month. The shift is predicted to continue, as costs drop and new renewable energy standards are enforced. Projects moved forward through the height of the COVID-19 closures, with Power securing a $350 million tax equity commitment from Wells Fargo for its 620-megawatt Spotsylvania project in Virginia in late April.
The Solar Energy Industries Association is lobbying for tax credit extensions, prompt investment in the grid and a change in the permitting process to support solar power during the COVID-19 outbreak and position it to expand once the pandemic is over. The federal tax credit dropped from 30% in 2019 to 26% this year and will slip to 22% in 2021 and 10% for commercial-scale solar power systems in 2022. That has caused a rush to start projects before the end of the credits, which will change the timing of solar panel installations, not the total number.
"There will be a small blip as the investor tax credit expires," Perea said. "The market fundamentals remain strong."
Get creative and design your own rooftop solar system by going to HahaSmart and using the design DIY tool and see how much the system will cost using the price checker tool.