Summary:
With a new decade comes new solar energy policy goals. Solar Power World took a look at what's on the agenda in some top solar states and nationwide in 2020 and beyond.
Main Article:
Solar Power Policy's in 2020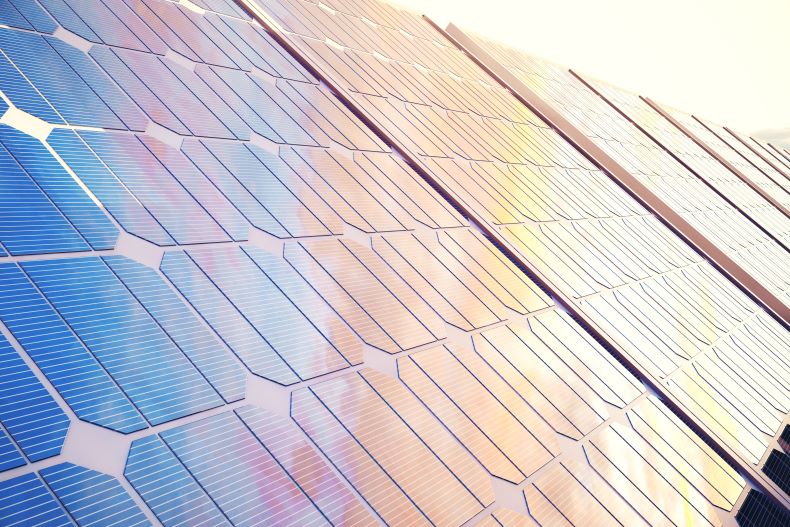 With a new decade comes new solar energy policy goals. Solar Power World took a look at what's on the agenda in some top solar states and nationwide in 2020 and beyond.
California pushes for more emergency solar + storage backup
Ramping up resilient, clean power is the main focus of the California solar + storage industry in 2020. Good policy will help it grow at a rate that protects vulnerable communities.
"We need an all-hands-on-deck mentality toward putting clean backup power on community centers and helping people who really need consistent electricity to have backup during blackouts," said Brad Heavner, policy director for the California Solar & Storage Association (CALSSA).
Commercial-scale storage hasn't flourished like it was expected to, Heavner said. The segment will need help from lawmakers to increase funding and resources for the large solar microgrid systems that can increase reliability in this state that's suffered from wildfires and public power shutoffs.
Heavner said the government should invest in consultants to guide potential microgrid customers through the process.
"It's a challenge for customers making large investments, the commercial customers, to get their heads around and to trust," Heavner said. "So getting a third-party consultant to come in and walk them through what might work would be immensely helpful."
Heavner said solar installers can do their part in fostering solar + storage growth in vulnerable communities by getting ready to install as much solar + storage as possible in 2020. He also encouraged solar installers to contact disability rights organizations, nursing homes and other entities that have the greatest need for resilient backup power.
Sachu Constantine, regulatory managing director for Vote Solar, said there's another roadblock to increasing solar microgrids in California — interconnection.
"Right now, it's a boutique interconnection. You have to get all these different studies done, and there's a very complicated process," Constantine said.
He said there should instead be a simplified interconnection checklist that required utilities to interconnect a solar microgrid if all the boxes are checked.
Along with backup solar power, CALSSA will spend the next year focusing on utility restructuring in the state after PG&E's bankruptcy. Heavner said the Camp Fire showed that the profit motive for investor-owned utilities is fatal and a new solution is necessary. He said he thinks implementing a nonprofit grid operator is the best solution.
"Let the utilities continue to own the grid and make a profit from taking care of it but have the planning and the operation of the grid done by an ISO-like entity on the local level," Heavner suggested.
Aside from the bigger-picture issues of making California more resilient in the face of fire danger, Heavner said installers should keep the changing solar incentives in mind going into this next decade. Time-of-use rates are still in effect in California, but the state will be switching to NEM 3 with reduced credits in the near future. Customers will be looking to self-consume solar power when the new policy takes effect.
"It's the time to really get skilled at installing solar + storage because when NEM 3 comes around, we're going to need to be good at it," Heavner said.
Florida focuses on hyper-local building codes
Justin Hoysradt, president of FlaSEIA and CEO of

solar

panel

installation

company Vinyasun Solar, said

Florida

is currently at the point of solar power growth that California was at the beginning of the California Solar Initiative — a rebate program to encourage solar energy growth that started in 2007. A combination of decreasing solar costs, consumer awareness and supportive state policy has led to a

solar

power system

boom in Florida.
"You can't drive up any major highway or across any major cross-section of Florida anymore without driving past multi-megawatt fields of utility-owned solar," Hoysradt said. "People are seeing solar more frequently in a utility-scale environment and they're beginning to see it a little bit more frequently in their own neighborhoods. That's just putting solar on the forefront of their minds that it's something that they may want to consider."
Contractors are seeing higher quote volumes and install volumes too, which is positive, but is putting the pressure on building departments that once viewed solar as a boutique industry for hippies, Hoysradt said.
"The industry is going to focus on extreme hyper-local politics in making sure that our building departments, our AHJs, our building inspectors, plan reviewers, local professional engineers, are more up to speed in the appropriate ways to design and inspect solar energy systems to ensure code compliance, safety and long-term viability, especially in the high-wind environment in Florida," Hoysradt said.
Arizona works to bring solar

power

to the table in new utility era
Reform is coming after a couple of bad years for Arizona's largest utility, Arizona Public Services. The investor-owned utility's former president resigned in 2019, facing scrutiny that APS cut power to a resident who subsequently died due to heat, and spent an outsized amount of dark money on politics. Then, the public found that an online tool supposedly meant to help customers choose the right utility rate had encouraged thousands of customers to sign up for plans that overcharged them. Solar panel installations was oppressed by the former regime, but now there's a chance to turn that around.
"We're optimistic that we can really create some change within the utility company," said Brandon Cheshire, president of AriSEIA and owner of solar panel installation company SunHarvest Solar.
Cheshire said AriSEIA's biggest priority in 2020 is intervening in APS's new general rate case. AriSEIA will push for increasing renewable energy standards to around 50% by 2030 and close to 100% by 2050. It will also work to retain and gain solar power-friendly board seats in Salt River Project territory, advocate for reduced fixed charges for solar energy customers and encourage solar + storage development.
Cheshire thinks there's reason to be hopeful in this new era of Arizona energy policy. At the end of 2019, the Public Utilities Commission handed the industry a huge victory by unanimously voting to extend the state's PURPA contract terms from two to 18 years — three years longer than solar energy advocates had originally asked.
"It was pretty phenomenal to see four Republican elected commissioners talking about the need to remove fossil fuels and dirty energy off the utility grid and implement more renewable energy into the utility grid," Cheshire said. "Some of the lobbying arguments that we have been making in front of the commissioners were echoed in a lot of their comments. That was really remarkable to have such a dramatic shift in tone coming from the utility commission."
Although Cheshire is hopeful AriSEIA's goals are achievable, the group needs help getting them done. He said the group's membership currently represents only about 10 to 15% of the state's solar power industry, and he wants to increase that percentage.
"The more member companies we have and the more jobs we represent, the more political capital we can spend in advancing the interests of the solar industry," Cheshire said.
Vote Solar readies for nationwide "gas fight"
Vote Solar has many priorities in 2020, but one encompasses most others — the fight over what resource will replace coal.
Utilities across the country will launch integrated resource planning proceedings in 2020 where they determine the best mix of energy in their service territories.
"As people get off coal, they're rushing to gas. And we want to stop that," said Constantine of Vote Solar.
He said coal plants should instead be replaced by a solar + storage portfolio that includes flexible load shifting and demand response functionality.
Constantine expects what he called "gas fights" in Michigan, Minnesota, California, the Carolinas, Georgia and Florida, to name a few.
Vote Solar's equally important goals of energy justice tie right into this fight. Natural gas and other dirty energy plants are typically sited in or near communities of color, making these underprivileged residents bear the brunt of the harmful effects such as inhaling dangerous methane fumes, dealing with tainted water and more.
Along with resource planning, Vote Solar will focus on retaining solar incentives in states that need them. Constantine said he'll be focusing on big solar power states where net metering is under attack but where there isn't yet enough solar energy penetration to warrant a new solar incentive system. In high-penetration states like California with well-established solar power industries, he said it makes sense to evaluate new compensation methods because there's sound rate design underpinning them. But in states with high solar potential that haven't yet taken advantage of it fully, like Arizona and Florida, rolling back solar incentives could suppress the growing solar power industry.
"We think that there's a pretty clear line in terms of penetration before you should start thinking about punitive charges on customers," Constantine said.
Vote Solar hopes to accomplish these policy goals with help from an important constituency in 2020 — solar customers. The organization wants to "mobilize power in solar" and educate solar energy customers about how to influence legislators and commissioners in favor of the energy that helps lower their electric bills and green the grid. These voices are crucial in all of Vote Solar's efforts to elevate solar + storage instead of fossil fuels.
"We have a really big choice in front of us, and so the fights that we will be having at Vote Solar this year are to make the right choice clear," Constantine said. "We can make a lot of investments over the next three or four years in fossil gas for our electricity system, which will lock us in for years to basically the status quo, or we can adopt these new inexpensive-and-getting-cheaper technologies and choose a different path going forward."
If you're interested in going solar, see how much you can save by using the HahaSmart price checker tool and you can design your own solar-powered system using the design DIY tool.