Summary:
Sacramento County utility SMUD wants 100% carbon-free energy by 2040. They plan to install 2.1 GW of solar panels and 560 MW of solar batteries.
Main Article:
SMUD Wants Carbon-Free Energy and Installing Solar to Help Achieve the Goal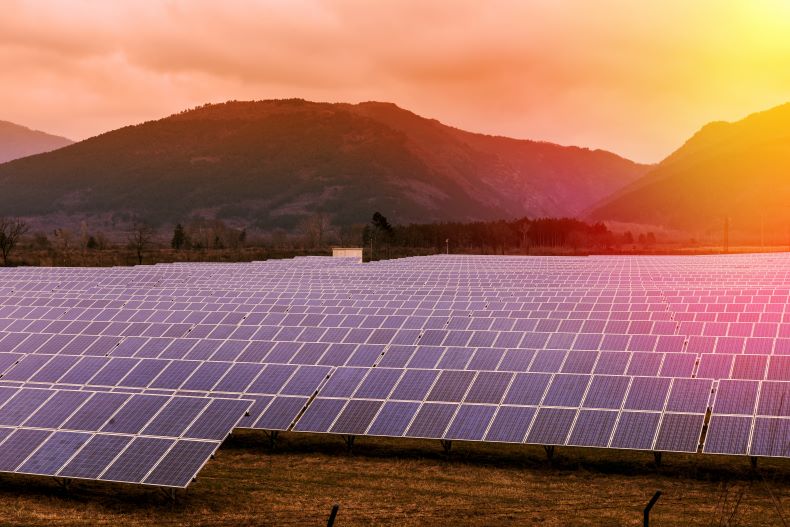 Sacramento County utility SMUD's Integrated Resource Plan — which serves as the roadmap for how it will reduce greenhouse gas emissions — has been adopted by the California Energy Commission and lauded for lowering greenhouse gas emissions in the Sacramento region while maintaining affordable rates and reliability.
"This innovative plan will serve as a roadmap as we transition to a clean energy future," said SMUD CEO and General Manager Arlen Orchard. "We are committed to reaching our goal of net zero carbon electricity by 2040. These goals are ambitious but are necessary to provide the Sacramento region with clean energy, improved air quality, and continued affordable rates that benefit our entire community."
SMUD's IRP was adopted by its Board of Directors in October 2018. The plan meets or exceeds state carbon reduction goals by committing to achieving net zero greenhouse gas emissions by 2040. Guided by the IRP, SMUD will fully offset its carbon emissions by 2040, equal to net zero carbon emissions, five years ahead of the state mandate.
The plan relies on a combination of measures and calls for significant investment in electrification of cars and buildings; reducing energy consumption through energy efficiency and demand response; and, developing additional zero-emission generation resources and energy storage. The plan maximizes local air quality benefits with a priority to reduce carbon emissions in disadvantaged communities.
"Our plan will achieve significant decarbonization for SMUD and our region. Importantly, our $7 billion investment plan will prioritize local investments to drive inclusive economic development, create jobs, spawn innovation, and improve environmental conditions for all of the communities and neighborhoods we serve," said Orchard.
Currently, on average, more than 50% of SMUD's power mix is carbon free, and SMUD will continue to pursue expanding its diversified renewable energy portfolio to meet or exceed state mandates for renewable energy and carbon reductions. With a focus on local renewable energy, the plan includes the following goals by 2040:
- Nearly 2,900 MW of new carbon-free resources including:
- 670 MW of wind
- 1,500 MW of utility-scale solar power, of which, nearly 300 MW of solar power will be built in the next 3 years
- 180 MW of geothermal
- 560 MW of utility-scale solar energy storage
- An aggressive strategy to expand demand-side resources including:
- Nearly 600 MW of installed rooftop solar panel installations
- The equivalent of 900,000 local electric vehicles and 400,000 all-electric homes
- Nearly 200 MW of demand response programs
- Over 200 MW of customer-installed solar batteries
"We have a strong commitment to renewable energy and intend to continue to build our portfolio of renewable energy sources so we can meet our carbon reduction goals and expand building and transportation electrification. In order to meet those aggressive goals, we must utilize all available options in the most cost-effective manner to ensure our customers continue to enjoy affordable electric bills," said Orchard.
If you're interested in going solar, see how much you can save by using the HahaSmart price checker tool and you can design your own solar-powered system using the design DIY tool.