Summary:
As we begin a new decade, we look back on has the past decade has helped shape the solar power industry. The 2010s have been key to growing the solar panel installation industry.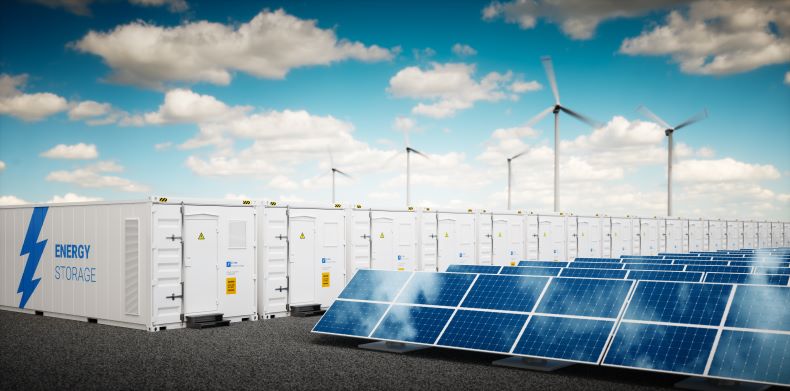 Main Article:
The 2010s have come to a close, and what a decade it was for solar energy in the United States. Over the last ten years, the solar power industry grew from niche technology struggling to hit its stride, to a dominant source of new energy that fuels our economy with 242,000 solar power jobs and reliably powers millions of homes and businesses.
As we enter the Solar+ Decade and take on even greater market share, let's look back at some of the major solar power system milestones we hit in the 2010s.
(LIST IS CHRONOLOGICAL)
Cost of s

olar fall to historic lows; becoming competitive with other fuels
Perhaps the most important solar panel development in the 2010s is how fast prices have fallen. Costs have fallen by 70% since 2010, making both rooftop and utility-scale solar power generation competitive with other forms of electricity generation.
In 2010, it cost $40,000 to install a residential solar power system. Today, costs are around $18,000. At the beginning of the decade there were a couple dozen utility-scale solar panel installations, primarily serving as pilot projects. We are now nearing 3,000 utility solar panel installations, with recent prices at $18-35/MWh.
This price decline has had the effect of boosting solar energy generation 25x over the decade, from 0.1% of total U.S. electricity generation in 2010 to 2.5% today. There's now enough solar power capacity to power to 13.5 million homes, up from 777,000 homes at the beginning of the decade.
SunShot Initiative launched; goals met early
In February 2011, the U.S. Department of Energy launched the SunShot Initiative to reduce cost of solar and make the cost of solar panels competitive with other forms of energy. The industry successfully met the utility-scale cost target three years early in 2017. Despite setbacks from the tariffs, costs continue to decline and we're inching closer to SunShot's commercial and residential solar panel installation targets too.
Solar industry reaches 100,000 U.S. workers, doubles to more than 200,000 in same decade
As of August 2011, the U.S. employed an estimated 100,237 solar energy industry workers, according to The Solar Foundation's National Solar Job Census 2011. This was a crowning milestone for the solar power industry, and one that we doubled just 4 years later when we reached more than 200,000 workers in 2015. Workers are the backbone of our industry, and the U.S. needs to add hundreds of thousands of new solar power jobs in the Solar+ Decade if we want to reach 20% solar by 2030.
The first 100+ megawatt solar project is built in the U.S.
The Catalina Solar Project, a 143-megawatt (MW) project built in 2012 in Kern County, California, is the first standalone U.S. solar power plant to exceed 100 megawatts of electric generating capacity. This was a historic project that helped to set the stage for a boom in large-scale solar panel installations across the country.
Burlington, VT becomes first city powered with 100% sources of renewable energy
In September 2014, Burlington, Vermont became the first city in the United States to meet 100% of its electricity demand with renewable energy. A few more have followed, like Aspen, Colorado and Georgetown, Texas, with many others set to join them in the Solar+ Decade.
Solar Investment Tax Credit extended with ramp down
In December of 2015, Congress approved a historic five-year extension of the solar Investment Tax Credit (ITC) with a ramp down schedule through 2022. The ITC has helped drive significant solar energy development across all market segments and has set the solar power industry up for success in the 2020s.
United States becomes #MillionSolarStrong and #2MillionSolarStrong in the same decade
In May 2016, the U.S. reached 1 million solar panel installations. It took us 40 years to get to 1 million solar power systems around the country, but in just 3 years, we reached our second million. How many millions will we install in the 2020s?
California becomes the first state to require new homes are built with solar panels
In May 2018, the California Energy Commission made California the first to require solar panels on new homes built in the state. This historic rule goes into effect this week and will help the nation's largest solar market continue to create solar jobs and investment.
SEIA launches #DiversityChallenge initiative for the energy sector
SEIA launched a Diversity Challenge in May of this year to encourage our members and the energy industry more broadly to make diversity and inclusion a core part of their cultural identity. The challenge was launched at a roundtable event in Washington, DC where SEIA unveiled a solar energy diversity study and best practices guide.
As we enter the Solar+ Decade and create thousands of new American jobs, we must be intentional about ensuring those opportunities are brought to every corner and community in this country.
Solar takes on larger share of annual electricity capacity additions
In 2010, only 4% of all new electric capacity installed was solar power. That has changed significantly. Since 2013, nearly a third of all new capacity installed was solar panels, eclipsing 40% in 2016 and nearing 40% again in 2019. If we keep up this pace, expect to see solar panels own the largest piece of new electricity capacity throughout the Solar+ Decade and beyond.
Want to see how a solar system will look on your rooftop? Use the HahaSmart design DIY tool and then use the price checker tool to see how much you can save by switching to solar.