Summary:
Hormel Foods Corporation and IGS Solar announced the completion of the solar energy project at Hormel's facility in California. In 2020, it is estimated the company will become powered by nearly 50% of sources of renewable energy.
Main Article:
Hormel Food Plant Adds Solar Panel Installation to Offset 15% of Electricity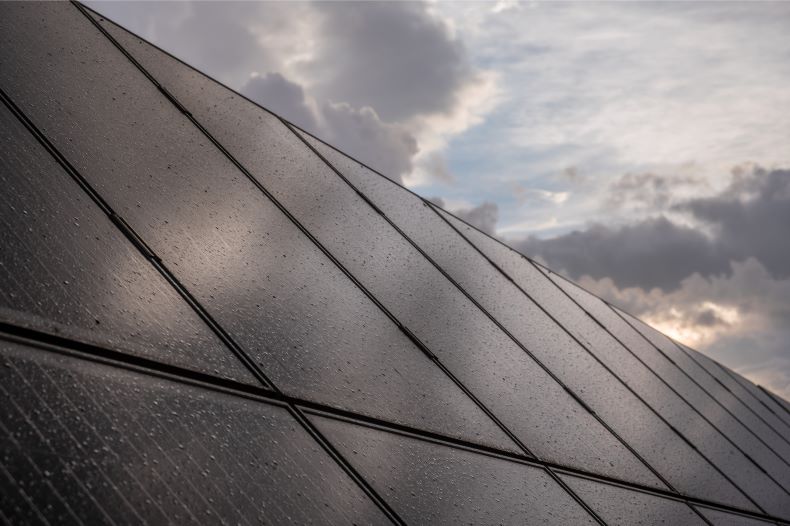 Hormel Foods Corporation and IGS Solar have announced the completion of the solar energy project at the Hormel Foods Swiss American Sausage Company facility in Lathrop, California. The completion was celebrated at a Flip the Switch Event yesterday at the manufacturing facility, which produces a variety of pepperoni and salami for food service pizza toppings.
IGS partnered with HOLT Renewables for the solar panel installation, which consists of approximately 2,000 solar panels constructed on both roof and ground space. The solar panel installation is projected to generate roughly 1.2 million kilowatt hours (kWh) per year — enough to supply more than 15% of the plant's annual electricity consumption.
"We are pleased to announce the completion of this project," said Tom Raymond, director of environmental sustainability at Hormel Foods. "As a global branded food company, we place great emphasis on minimizing our environmental impacts. This project supports our environmental sustainability goals and is another example of our commitment and support of renewable energy."
IGS and HOLT Renewables worked hand in hand with Hormel Foods to deliver this project that provides meaningful energy savings for the company. IGS Solar will own, operate and maintain the solar panel installation. The solar company is assisting Hormel Foods to integrate solar power generation into its energy portfolio while helping the company better control the long-term energy costs for its buildings.
"We're thrilled that Hormel Foods has embraced solar energy to power its California operations, and we're proud of this partnership between two Midwest companies," said Brian Amicon, VP of commercial solar for IGS. "This project shows the importance of energy sustainability and responsible use."
In addition to this project, Hormel Foods also supports the sources of renewable energy markets by subscribing to community solar panel gardens at five manufacturing locations, including a co-sponsorship with Westar Energy for its first community solar energy garden near Wichita, Kansas, where the company manufactures most of its Hormel Natural Choice bacon products.
The company also recently announced a virtual power purchase agreement for wind energy. When the wind energy project is completed in 2020, the company will become powered by nearly 50% sources of renewable energy.
Customize your home and create your own solar array using the HahaSmart design DIY tool and then check the cost using the price checker tool.