Summary:
November brought many changes to the solar power industry both good and bad. Most of these cases are a push in the right direction for solar energy.
Main Article: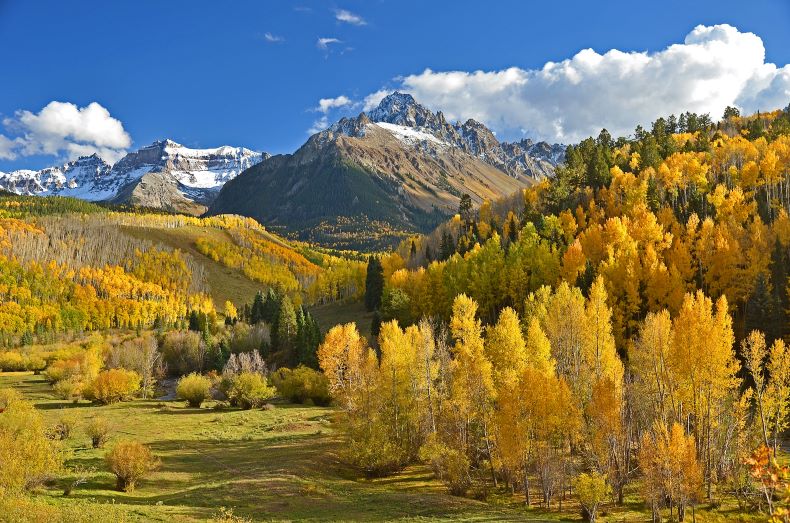 Study finds decarbonizing Colorado would also lower electric rates
Denver, Colorado
A new report found replacing Colorado's aging coal plants with a mix of wind, solar-plus-storage and some natural gas, combined with electrifying transport and buildings, would reduce Colorado electric costs by more than 15% by 2040.
Energy groups seek RFPs for solar-plus-storage resilience systems in the Bay Area
Northern California
Four community choice aggregators issued a joint RFP for over 30 MW of solar-plus-storage projects to help increase resilience for the area that's recently been impacted by fires and forced power shutoffs. The new solar panel installations will power approximately 6,000 homes and hundreds of businesses in Alameda, San Mateo and Santa Clara counties.
Florida PSC decides to avoid rolling back energy efficiency goals
Jacksonville, Florida
The Florida Public Service Commission (PSC) rejected its own staff's recommendations to adopt sources of renewable energy efficiency goals of zero and voted to maintain the state's current energy conservation goals of 526 gigawatt hours through 2025. Solar energy advocates were relieved by the decision, but said the utility should increase its goal in order to see real energy savings in the state.
Solar coalition asks Long Island Power Authority to preserve community solar incentives
Long Island, New York
A coalition of solar power advocates called on the Long Island Power Authority to reverse its decision to devalue community solar panel installation compensation by almost 30%. Advocates say this move will bring the 14 community solar energy projects in development on the island to a standstill.
California Energy Commission defers decision on SMUD community solar proposal
Sacramento, California
The California Energy Commission postponed a decision on the Sacramento Municipal Utility District (SMUD) SolarShares community solar power proposal after major concerns from solar energy advocates. CALSSA and other organizations opposed the proposal, saying it would undermine California's mandate of solar panels on all new homes by allowing solar power to be sourced from potentially faraway community solar energy projects.
Idaho Power proposes 50% lower net metering rate for solar customers
Boise, Idaho
The Idaho Power Company filed a proposal to decrease the net metering rate for solar power customers by 50%. The Idaho Conservation League and Vote Solar filed comments asking the PUC to protect existing Idaho Power residential and small business solar energy customers from the lower net metering rate.
Michigan reinstates property tax exemption for solar installations
Lansing, Michigan
Governor Gretchen Whitmer signed bills that will reinstate the property tax exemption for sources of renewable energy systems if they offset all or a portion of the energy use for a property, and produce less than 150 kW. The law was previously in effect from 2002 to 2012.
South Carolina PSC approves lowest solar rates in the country
Columbia, South Carolina
South Carolina will continue to fall behind its Northern neighbor after this latest shot at solar power in the state. The PSC set the lowest rates that utilities must pay for large solar power projects in the entire country, along with the shortest contract terms in the Southeast. SEIA warns that the move could halt future solar energy development in Dominion Energy's territory.
NYC clean energy advocates push for competitive RFP for new renewable development
New York, New York
Clean energy advocates are asking New York City Mayor Bill de Blasio to issue a new competitive RFP to meet the city's sources of renewable energy needs. The request comes after the mayor announced the city would pursue a hydropower contract with a Canadian "megadam" company called Hydro-Quebec. The coalition of advocates is urging the mayor to keep the energy and jobs local instead.
Sierra Club poll finds 70% of Marylanders support transition from coal to solar and wind
Annapolis, Maryland
A bipartisan Sierra Club poll found 70% of Marylanders want to transition the state off of coal and move to clean energy sources of renewable energy like wind and solar power. Additionally, 69% of respondents favor setting a timetable for retiring Maryland's six remaining coal plants.
Wyoming legislators keep net metering alive
Cheyenne, Wyoming
Wyoming legislators narrowly rejected two bills that would have overhauled the state's net metering program, according to the Wyoming Tribune Eagle. Many Wyoming residents attended the meeting to speak out against the bills.
House releases tax package that would extend solar ITC by 5 years
Washington, D.C.
The House Ways and Means Committee released a clean energy tax package that includes a five-year extension of the 30% solar ITC and new solar incentives for energy storage. Solar energy supporters, business leaders, lawmakers and more have been calling for the ITC to be extended.
Congress introduces climate bill to reach 100% clean energy by 2050
Washington, D.C.
A bill co-sponsored by over 150 members of Congress would set the United States on a path to 100% clean energy by 2050. The target date was chosen because it's the deadline climate scientists have given to keep global warming below 1.5°C and avert the worst impacts of climate change.
Alabama solar fee questioned at Commission
Montgomery, Alabama
The Alabama PSC held a hearing for a formal complaint by solar energy advocates regarding Alabama Power's $5/kW fixed fee for residential solar power customers, according to AL.com. Solar energy advocates say the fee is stifling solar growth in the state and isn't backed up by facts, while utility advocates say the fees are needed to cover costs of providing power to solar power residents when the sun isn't shining.
Montana PSC unanimously decides to preserve net metering
Helena, Montana
The Montana PSC unanimously voted to reject NorthWestern Energy's proposal to end net metering, implement a separate rate class and impose punitive demand charge rates for rooftop solar panel installation customers. Instead, the commission will maintain retail rate net metering until rooftop solar panels adoption reaches 5% of NorthWestern's peak load.
If you're interested in going solar, see how much you can save by using the HaHaSmart price checker tool and you can design your own solar-powered system using the design DIY tool.