Summary:
Missoula County is adding one more piece of solar power to the green energy puzzle. The county is now buying solar power from Kettlehouse Brewery's Rooftop solar panel installation.
Main Article:
Missoula County Buys solar Power from Kettlehouse Brewery's Rooftop Solar Panel Installation
MISSOULA — Missoula County will add one more small piece of solar power to the green energy puzzle it must complete by 2030.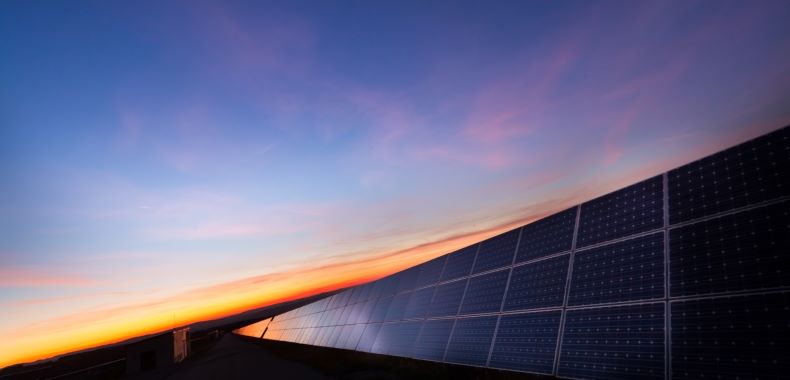 On Friday, Missoula County commissioners and Missoula City council president Bryan von Lossberg visited the third solar panel installation in the area that will provide clean power to county buildings, the Solarshare K3 Garden atop Kettlehouse Brewery in Bonner.
The county has subscribed to 37 of the 189 solar panels in the Solarshare K3 Garden at a total cost of about $24,000. That ensures that the county will receive 20% of the project's electricity for the next 25 years.
"Missoula County is committed to 100% clean electricity by 2030, and that means maximizing our investments in renewable energy today," said Commissioner Dave Strohmaier. "This is a great opportunity to purchase clean, affordable energy, and we encourage county residents who are MEC members to join us and buy into the project if they're able."
The county is now invested in three arrays built and run by the Missoula Electric Cooperative , which accounts for about 5% of the county's total electrical usage. The county invested in 10 of the 176 solar panels in Solarshare 1 solar panel installation in Lolo in early 2016. Then, it added 49 of the 186 solar panels in the Solarshare 2 solar panel installation on the Frenchtown Elementary School in late 2016.
Cooperative general manager Mark Hayden said the K3 solar panels are almost sold out and thanked the city and county for being such strong supporters.
"Without your leadership, these things are really tough to get off the ground," Hayden said.
The city of Missoula also bought 13 solar panels at the K3 Garden to power a few facilities on the edge of the city outside of the NorthWestern Energy coverage area.
Lossberg said Hayden reached out to the city council after the council passed its green energy goal and provided ideas to get the city to its goal.
"That's leadership from your organization," von Lossberg said.
But more is needed to get the city of Missoula to its goal of 100% sources of sources of renewable energy by 2030 and the county to its goal of carbon neutrality by 2035, said Diana Maneta, Missoula County energy conservation and sustainability coordinator.
The county still gets about 95% of the electricity for its facilities from NorthWestern Energy, which provides energy that is 61% clean, mostly because of the hydropower dams it owns. The purchase of solar energy from the Missoula Electric Cooperative bumps the county's total clean energy use to about 63%.
"This particular purchase doesn't make a big difference in that number, but it's a great step in the right direction," Maneta said.
Maneta said the next step could be putting solar panels on county buildings, but that takes more money. So she's applied for a grant so a solar panel installation on the county detention building.
Meanwhile, the county is also talking to NorthWestern Energy about investing in larger sources of renewable energy projects.
NorthWestern Energy, a publicly traded utility that must answer to shareholders, has been slow to adopt policies that would encourage more renewable-energy projects or net-metering for large solar panel installations, so such negotiations will likely take time. But Maneta said that effort could be more productive if it comes through.
"So there are some quicker smaller steps, and then ultimately, we hope, a much bigger chunk we could get from a much larger renewable energy development," Maneta said.
The Missoula Electric Cooperative website says each solar panel produces an average of 338 kWh annually over 25 years. The average household in Montana uses more than 10,000 kWh annually, but about a third of that tends to power lights.
So if Missoulians want to reduce their power usage, using LED lights or turning lights off at work and at home is a great place to start. And that improved efficiency of solar energy will help Missoula County reach its goal of carbon neutrality.
Customize your home and create your own solar array using the HaHaSmart design DIY tool and then check the cost using the price checker tool.