Summary:
August 27-29 at Intersolar South America in Brazil, Q CELLS is showcasing its new monocrystalline solar module products, including the Q.PEAK L-G5, with 72 full-cells, 6 bus-bars, maximum output of 380 Wp, and the Q.PEAK DUO L-G7, with 144 half-cells, 12 bus-bars, and up to 405 Wp of power output.
---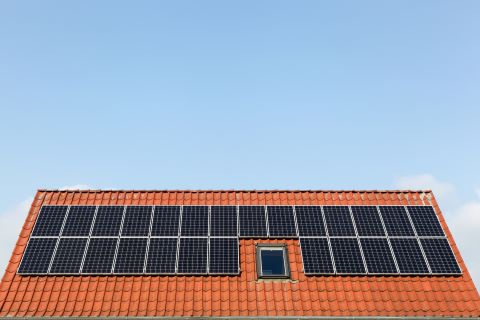 Article:
Q CELLS Showcases Monocrystalline Solar Modules at Intersolar South America 2019
Q CELLS, a solar cell and module manufacturer, will once again showcase its high performance solar modules at Intersolar South America this week in São Paulo, Brazil. With over 260 exhibitors and more than 20,000 visitors, Intersolar South America, one of the highlights of the Intersolar global calendar, is known as the largest solar industry exhibition and conference in South America.
In 2018, Q CELLS participated in this exhibition for the first time to establish a solid foundation for successful market entry into South America. The Company, which successfully focused on the Brazilian market in the first year of entry, will once again participate in the exhibition to secure a stronger position in the dynamic South American market.
With more than 2.5 GW of installed capacity at the end of 2018, Brazil has become the largest solar market in South America, according to the Brazilian solar association ABSOLAR. In particular, the distributed generation segment, which includes installations up to 5 MW in size, has recently undergone remarkable growth thanks to the nation's popular net metering scheme.
Q CELLS to showcase broad monocrystalline portfolio
To meet growing customer demand for high performance products in South America, Q CELLS will use the occasion of Intersolar South America to focus on its monocrystalline solar module series. This includes the Q.PEAK and Q.PEAK DUO. Q.PEAK L-G5, which uses 72 full-cells with 6 bus-bars, has a maximum output of 380 Wp, while the new Q.PEAK DUO L-G7, which uses 144 half-cells with 12 bus-bars, provides up to 405 Wp of power output.
Both modules are manufactured using Q CELLS' patent-protected passivation technology, which is a key ingredient in the Company's Q.ANTUM Technology. Q.ANTUM Technology also provides long-term reliability based on additional features, including Anti-LeTID (light and elevated temperature induced degradation), Anti-LID (light induced degradation), and Anti-PID (potential induced degradation) performance, as well as Hot-Spot Protect and traceable quality with Tra.Q laser identification to protect against counterfeiting.
Get quotes on solar panels from top-tier brands, including Q CELLS, with the HahaSmart Price Checker.
See how panels look on your roof using the DIY Design Tool.