Summary:
The latest BloombergNEF Solar Module & Inverter Bankability report ranks Hanwha Q Cells as a Top Tier Solar Panel Manufacturer with a 91% bankability score. Already a leader in solar cell technology, especially PERC technology, the solar company's Q.Peak Duo series ranked as a Top Performer in the 2019 PV Module Reliability Scorecard.
---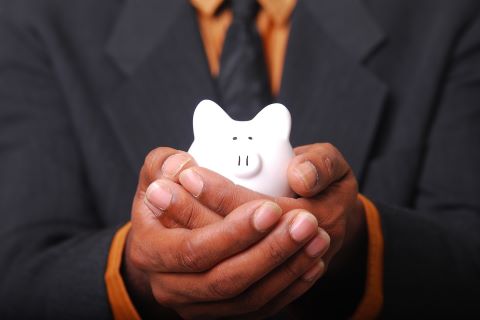 Article:
Q Cells Ranks as a Top Bankable Solar Cell Manufacturer in BloombergNEF
Q Cells, one of the largest solar cell and module manufacturers in the world, has achieved a 91% bankability score in the recently released Solar Module & Inverter Bankability 2019 report from BloombergNEF.
The report, which is an annual survey of banks, developers, engineering procurement and construction services providers, independents power producers, funds and technical due diligence companies, ranks the 48 leading solar module manufacturers in the industry in terms of bankability, based on reputation and financial health, according to BloombergNEF.
According to the BloombergNEF report, a solar module brand is bankable if banks feel comfortable providing non-recourse finance to a project that uses its products.
For Q Cells, a score of 91% bankability placed the company in the top tier of the 48-company ranking – an achievement that shows the reliability and trust of its global customer base.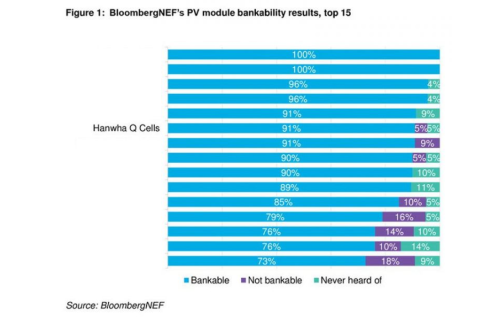 Q Cells has around 10.7 GW of module production capacity at four state-of-the-art manufacturing facilities in the U.S., Malaysia, China and South Korea. Also, the company is an undisputed leader in solar cell technology, particularly PERC technology, in which it was a pioneer in first commercializing PERC and bringing it to a global audience with more than 15 GW of Q.Antum cells.
The manufacturer's Q.Peak Duo series was recently recognized as a Top Performer in the 2019 PV Module Reliability Scorecard published by DNV GL and PV Evolution Labs.
The forthcoming Q.Peak Duo L-G5.3/BF bifacial module is scheduled for commercialization later this year.
Q Cells chief executive Hee Cheul (Charles) Kim said: "The DNA of Q Cells has always been, and will always be rooted in our commitment to product quality and reliability.
"With such a foundation, Q Cells has been able to grow into a trusted solar brand that continuously delivers excellent quality and unbeatable peace of mind for the customer.
"Our robust financial footing and bankability – as recognized by BloombergNEF – is a testament to this mindset, which always seeks to place technical excellence at the forefront of everything the company does."
Get Q Cells and other Top Tier solar equipment for your home today.
Check pricing and choose the best options for your home with the HahaSmart Price Checker.
See how solar panels look on your roof with the HahaSmart DIY Design Tool.