Summary:
SMA Solar Technology AG posted a EUR 14.2 million (USD 15.9 million) loss in the first six months of 2019. SMA CEO says the solar company has a backlog of large-scale solar projects and expects a significant sales increase in the second half of 2019, as project implementation takes 4-10 months.
---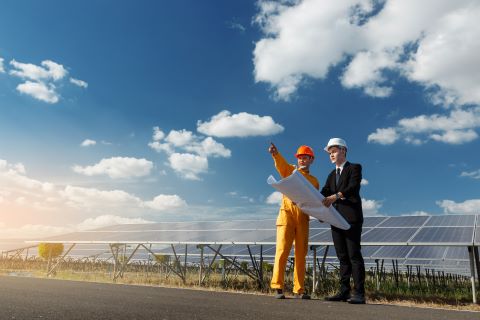 Article:
SMA Posts EUR 14.2 Million Loss YTD, But Projects Significant Increase in Second Half of 2019
German company SMA Solar Technology AG (ETR:S92) turned to a net loss of EUR 14.2 million (USD 15.9m) in the first six months of 2019 from a profit of EUR 11.2 million a year before.
Earnings before interest, tax, depreciation and amortisation (EBITDA) fell to EUR 8.5 million from EUR 40.9 million in the first half of 2018, when the result included "substantial" positive one-time items. Sales were down by 8.1% to EUR 362.7 million, mainly as a result of continued weak project business. In contrast, sales in the Home Solutions segment were up by 21%.
The company sold 4 GW of inverters in the reporting period, down from 4.3 GW in the first half of 2018.
On a more positive note, incoming orders grew and in May SMA secured its largest ever order. In mid-2019, the company's product-related order backlog stood at EUR 453.1 million and the total order backlog was EUR 818.7 million.
"The implementation of projects in the Large Scale & Project Solutions segment, which accounts for a large part of the order backlog, usually takes four to ten months. We therefore expect a significant sales increase here only in the second half of the year," said CEO Juergen Reinert.
SMA confirmed its guidance for a 2019 EBITDA of EUR 20 million-50 million and sales of between EUR 800 million and EUR 880 million.
(EUR 1 = USD 1.12)
SMA also just released its updated Sunny Boy-US Inverter with enhanced safety features to comply with current solar energy industry regulations.
See how much solar energy could save you today with the HahaSmart Price Checker.
Design your own custom rooftop solar array with the 2-minute DIY Design Tool.