Summary:
SolarEdge followed up last quarter with even higher solar power inverter sales in Q2. The solar company shipped 1.3 gigawatts of solar power inverters with revenues of $325 million for the quarter, which is up 20 percent from the last quarter's $271.9 million. Europe accounted for 48 percent of solar energy revenue and the U.S. chipped in another 41 percent.
Main Article:
SolarEdge Shares Are at an All-Time High!
Solar microelectronics manufacturer SolarEdge followed up record revenue last quarter with even higher sales in Q2.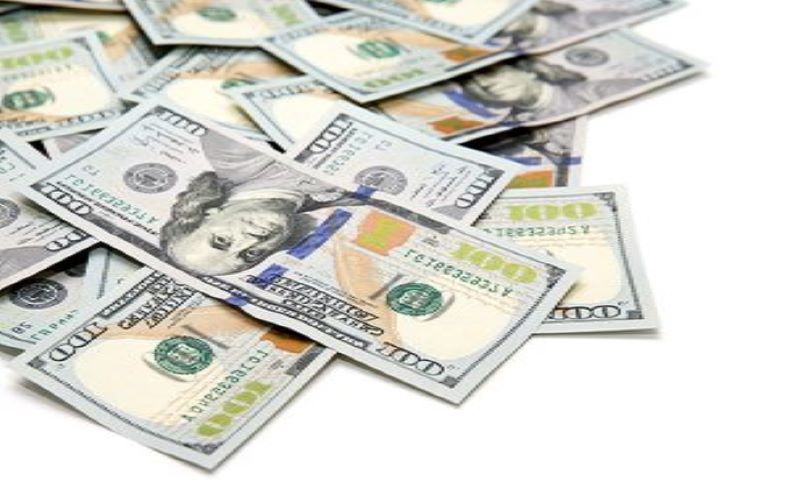 The Israel-based, U.S.-listed solar company shipped 1.3 gigawatts AC of solar power inverters and pulled in revenues of $325 million for the quarter, up 20 percent from the previous quarter's $271.9 million. And SolarEdge expects the growth to continue, forecasting revenues between $395 million and $410 million for the third quarter.
"There is strong demand with enough booking visibility to give us the confidence that we can meet the number," said Lior Handelsman, founder and VP of marketing and product strategy, in a phone call after the earnings were announced.
The quarterly growth depended on scaling production capacity as well as operational efficiency to deliver products worldwide, he noted. The solar company benefited from a growing solar market in many parts of the world, in spite of headwinds from U.S. tariffs on goods imported from China.
SolarEdge stock surged by 20 percent on Wednesday morning to around $77, the highest level since the company's 2015 initial public offering. The share price has nearly doubled in the past three months.
Growth in a changing field
Stock analysts spent several years prognosticating about the arrival of Chinese manufacturing giant Huawei to the U.S. residential solar power inverters market, a core market for SolarEdge. That looming competition seemingly vanished in June, as Huawei scaled down U.S. operations in response to an "unwelcoming climate being fostered in the United States."
That left SolarEdge dominant in the residential solar power inverter category, and removed a source of competition in the commercial segment, where Huawei had become more established.
"In the residential space, Huawei never had a real footprint in the U.S. market," Handelsman said. "There was a big concern by some that they would give us a hard time in the residential market in the U.S., and that definitely hasn't materialized."
The vacuum left by Huawei in the commercial and utility-scale markets creates room for SolarEdge and other players to grow and absorb that market share, he added.
At the same time, microinverter maker Enphase has grown more formidable after recovering from the brink of financial collapse. It delivered profits in the last three quarters as it scaled the new IQ 7 product.
"They are our real competition in the U.S. residential market," Handelsman said of Enphase.
The recent earnings reports of the two companies illustrate their difference in scale: Enphase delivered 416 megawatts (DC) with net income of $10.6 million, while SolarEdge moved 1.3 gigawatts (AC, note the slightly different units) with GAAP net income of $33.1 million. SolarEdge's business is roughly three times bigger.
Together, Enphase and SolarEdge serve almost all of the U.S. residential solar power market, with SolarEdge holding majority market share.
Global expansion
The U.S. is just one market for SolarEdge, and this quarter it wasn't the biggest.
Europe accounted for 48 percent of solar energy revenue, founder and CEO Guy Sella said on a call with investors. The U.S. chipped in another 41 percent.
That's the first time Europe surpassed the U.S. for SolarEdge's business, Handelsman noted. He said demand goes beyond the bigger national markets like Germany, Italy and the Netherlands; Spain, Sweden and Poland saw an uptick in activity too.
SolarEdge also gained significant market share in Brazil, he added.
The solar company has been developing a factory in Vietnam, which offers a workaround for the tariffs that the U.S. imposed on goods manufactured in China. The Vietnam facility has one solar power inverter production line installed and two optimizer production lines to solar panels installed, Handelsman said. It's expected to start mass production next quarter.
Residential and commercial scale solar power inverters and DC optimizers drive almost all of SolarEdge's business. In the last year, though, the company acquired uninterrupted power specialist Gamatronic, South Korean battery manufacturer Kokam and Italian electric mobility firm SMRE. Those non-solar enterprises drove revenue of $18.3 million in Q1.
Overall, GAAP gross margin was 34.1 percent this quarter, and GAAP net income totaled $33.1 million, as opposed to non-GAAP net income of $49.3 million. SolarEdge finished the quarter with $373.6 million cash and cash equivalents, down slightly from March due to payments for shares of SMRE.
Customize your home and create your own solar array using the HaHaSmart design DIY tool and use the price checker tool to see how much your solar system will cost.