Summary:
As Dominion Energy Virginia calls for proposals for 500 MW of new solar, it also announces four new utility-scale energy storage pilot projects totaling 16 MW. The projects will allow the company to test battery storage as a way to overcome fluctuation in solar energy generation.
---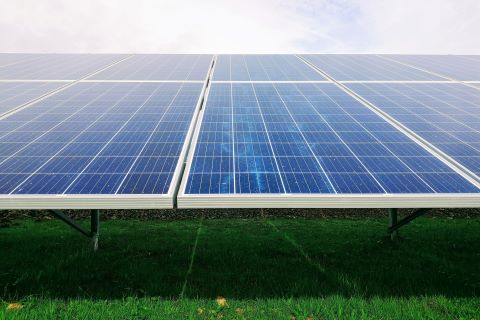 Article:
Dominion Energy Requests Proposals for 500 MW Solar in Virginia, Announces 16-MW Energy Storage Projects
Dominion Energy Virginia is seeking bids for up to 500 megawatts of solar generation in both 2021 and 2022 to continue moving the Commonwealth toward a clean energy future.
Dominion Energy is committed to having 3,000 megawatts of solar and wind in operation or under development in Virginia by 2022. The company owns the fourth-largest solar portfolio of any United States utility and is committed to reducing carbon emissions by 80% by 2050 across the 18 states it serves. The ambitious goals will be achieved in part by an increased reliance on solar and wind projects.
The Solar RFP is soliciting bids for energy, capacity and environmental attributes including Renewable Energy Certificates, for new solar facilities at least 5 MWAC in size. The facilities must be located in Virginia to be considered.
The proposals can be for power purchase agreements and/or the purchase of development projects. The RFP outlines the proposal requirements and power and asset purchase agreement terms requiring a commercial operations date in 2021 and 2022, as well as the price and non-price evaluation criteria.
Notices of Intent to Bid and Confidentiality Agreements are due by Aug. 15, 2019 with final asset purchase and power purchase proposals due Oct. 3, 2019 and Jan. 16, 2020, respectively.
Energy Storage Pilot Projects
In addition to requesting proposals today for 500 MW of new solar in Virginia, Dominion Energy Virginia has announced four energy storage pilot projects to explore the technology in order to support the utility's increased desire for renewable energy on the grid.
Four utility-scale battery projects totaling 16 MW were filed with the State Corporation Commission (SCC) for approval last Friday and are enabled by the Grid Transformation & Security Act of 2018, which allows Dominion Energy to invest in up to 30 MW of energy storage pilot projects.
"Energy storage is critical to providing continued reliability for our customers as we expand our renewable portfolio," said Mark D. Mitchell, vice president of generation construction for Dominion Energy Virginia. "Battery storage has made significant strides in recent years, in both efficiency and cost. These pilot projects will enable Dominion Energy to better understand how best to deploy batteries to help overcome the inherent fluctuation of wind and solar generation sources."
The four proposed Central Virginia-based lithium-ion projects will cost approximately $33 million to construct and will provide key information on distinct use cases for batteries on the energy grid. Pending SCC approval, the pilots would be evaluated over a five-year period once operational as currently expected in December 2020.
Two battery systems totaling 12 MW at the Scott Solar facility in Powhatan County will demonstrate how batteries can store energy generated from solar panels during periods of high production and release energy during periods when load is high or solar generation is low. It would also help optimize the power produced by the solar facility.

A 2-MW battery at a substation in Ashland will explore how batteries can improve reliability and save money on equipment replacement by serving as an alternative to traditional grid management investments such as transformer upgrades, necessary to serve customers during times of high energy demand.

A 2-MW battery at a substation in New Kent County serving a 20-MW solar facility will show how batteries can help manage voltage and loading issues caused by reverse energy flow, to maintain grid stability.
Want to invest in solar for your home?
See how much you can save today using HahaSmart's Price Checker.
Get the best Solar Incentives in your state to save even more.