Summary:
Canadian Solar Inc. announced its 100 MWp solar power plant in Cafayate, Argentina began operating on July 19, 2019. The largest solar plant in the country will generate 216 GWh of electricity per year using 289,000 high efficiency modules, solidifying the solar company's success in Latin America.
---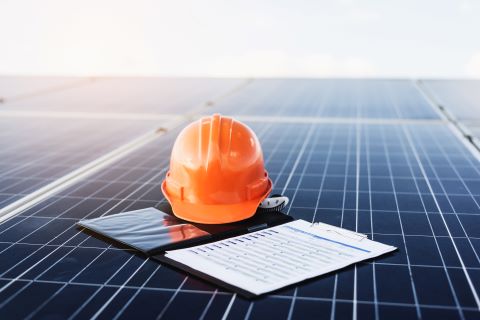 Article:
Canadian Solar Powers Largest Solar Plant in Argentina
Canadian Solar Inc. (the "Company", or "Canadian Solar") (NASDAQ: CSIQ), one of the world's largest solar power companies, today announced its 100.1 MWp Cafayate solar power project in Argentina started commercial operation on July 19, 2019. It is now the largest operational solar power plant in the country.
Located in the Province of Salta, the solar project is powered by over 289,000 Canadian Solar's high efficiency modules and will generate over 216 GWh of electricity per year. As part of the RenovAR program launched by the Argentinian Government in 2016, the Cafayate project was awarded a 20-year U.S. dollar indexed power purchase agreement of US$56.28/MWh with CAMMESA (the national wholesale power market administrator and clearinghouse) during the second renewable public tender. This 20-year PPA is guaranteed by the World Bank.
"It is with great joy that we announce the commissioning of the 100.1 MWp Cafayate solar power plant in Argentina, our first and the country's largest solar power plant in operation. It once again underscores Canadian Solar's success and leading position in the Latin America region. In Latin America, we have been awarded over 1.6 GWp solar power projects across Argentina, Brazil, Mexico and Chile. We continue to foresee a high potential for photovoltaics in Argentina and the whole region and will deliver more solar projects to help the region diversify its energy matrix," said Dr. Shawn Qu, Chairman at Canadian Solar Inc.
In November 2018, Canadian Solar closed US$50 million of non-recourse financing for the Cafayate project. The financing package was provided by CAF-Banco de Desarrollo de America Latina, Banco Ciudad and BICE.
About Canadian Solar Inc.
Canadian Solar was founded in 2001 in Canada and is one of the world's largest and foremost solar power companies. It is a leading manufacturer of solar photovoltaic modules and provider of solar energy solutions and has a geographically diversified pipeline of utility-scale power projects in various stages of development. Over the past 18 years, Canadian Solar has successfully delivered over 34 GW of premium quality modules to customers in over 150 countries around the world. Canadian Solar is one of the most bankable companies in the solar industry, having been publicly listed on NASDAQ since 2006.
Design your own custom solar rooftop array with the HahaSmart DIY Design Tool.
Then check pricing in your area to see how much you can save using the HahaSmart Price Checker.