Summary:
The Ohio House of Representatives today passed bill HB6, bailing out coal and nuclear power plants and slashing spending for renewable energy sources in a setback for clean energy. Supporters say the bill will also generate funds for solar farms, but opponents argue that solar will weaken long-term without energy efficiency policies in place. Governor Mike DeWine is expected to sign the bill, allowing the uneconomic, polluting plants to remain online.
---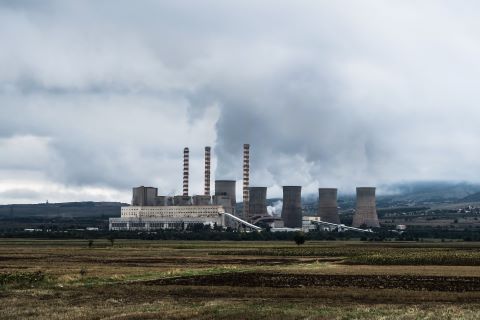 Article:
Ohio Passes Controversial Nuclear/Coal Bailout Bill, Guts Renewable Spending
The last eight months have seen an unprecedented surge of activity by states and cities to setting timelines for the shift from fossil fuels to clean energy in the electricity sector. Three of the five states (New Mexico, New York and Washington) to pass 100% by 2050 (or sooner) clean energy standards did so in the past six months, as did Puerto Rico and Washington DC.
However, one state seems determined to buck the trend and hold on to its dirty power sources as long as possible. Today the Ohio House of Representatives passed 51-38 the version of HB 6 amended in the Senate, which provides a bailout for uneconomic coal and nuclear power plants while slashing the state's already unambitious renewable energy mandate.
This amended version of HB 6 had passed the Senate six days ago, and with today's passage it goes to the office of Governor Mike DeWine (R), who is expected to sign it. When it does, it will mark Ohio as a state that is determinedly resisting decarbonization by providing subsidies to keep polluting, uneconomic plants online.
HB6 will implement the following policies:
- lowers the state's Alternative Energy Portfolio Standard to 8.5% by 2026, and then eliminates it thereafter
- eliminates the solar carve-out in the AEPS
- creates a new system of credits for nuclear & renewable power plants, 88% of which will go to two nuclear power plants
- requires the state's utilities to charge their customers up to $0.85 per month, and raise up to $170 million annually from their customers to fund the new credit system
- allows utilities to charge their customers up to $1.50 each month to create a fund to bail out coal plants owned by the Ohio Valley Electric Corporation (OVEC)
The bill has been overwhelmingly opposed by clean energy advocates and the environmental community. American Council on Renewable Energy (ACORE) released the following statement on behalf of president and CEO Greg Wetstone: "At a time when the nation is accelerating its transition to affordable, pollution-free renewable power, this legislation goes in precisely the wrong direction with a bailout of aging and uneconomic coal and nuclear plants, and a weakening of the state's Renewable Portfolio Standard."
Democratic defection
Another interesting aspect of the final House vote was the party composition of the vote. pv magazine has documented that the most ambitious clean energy standards have only passed in places where the Republican Party does not control either house of a state's legislature, or the governor's office.
And while this bill to gut renewable energy policies was advanced by the Republican majority in the Ohio legislature, in the final House vote nine of the chamber's 38 Democrats voted for HB 6, and 14 of the 61 Republican representatives voted against it, showing a muddy party line.
The bailouts are expected to provide relief for those utilities including FirstEnergy which are locked into long-term contracts with the OVEC's two coal plants, the Kyger Creek Power Plant in Gallipolis, Ohio and the Clifty Creek Power Plant near Madison, Indiana.
FirstEnergy Solutions, the competitive electricity generating arm of power company FirstEnergy, is currently restructuring after filing for bankruptcy in April 2018. FirstEnergy is widely seen as being the proponent behind this bill, which will help to bail out its Davis-Besse and Perry nuclear power plants, both of which it has threatened to close. Additionally, according to local press FirstEnergy Solutions CEO John Judge has told residents in Eastern Ohio that the bill will give the company $40-$50 million to make improvements at the Sammis Power Plant, one of the largest coal-fired power plants in the nation at 2.2 GW.
Critics of the bill say that there is a lack of public scrutiny of the company's finances.
"The language has been written in a way that there is not any real oversight," noted Leah Stokes, professor of political science at the University of California at Santa Barbara. "It is a huge amount of money that is being transferred to private corporations without any clear reason."
While Ohio takes a step back, you can take a step in the right direction by installing solar for your home. With solar more affordable than ever, you help support renewable energy initiatives without breaking the bank.
Check the price of solar in your area with the HahaSmart Price Checker.
Then design your dream solar home with the DIY Design Tool.