Summary:
China has secured a large minority stake in the Middle Eastern sources of renewable energy markets. This is a major snag for the Chinese solar powered systems market, due to the installation of mass solar as well as other sources of renewable energy in the Middle East.
Main Article: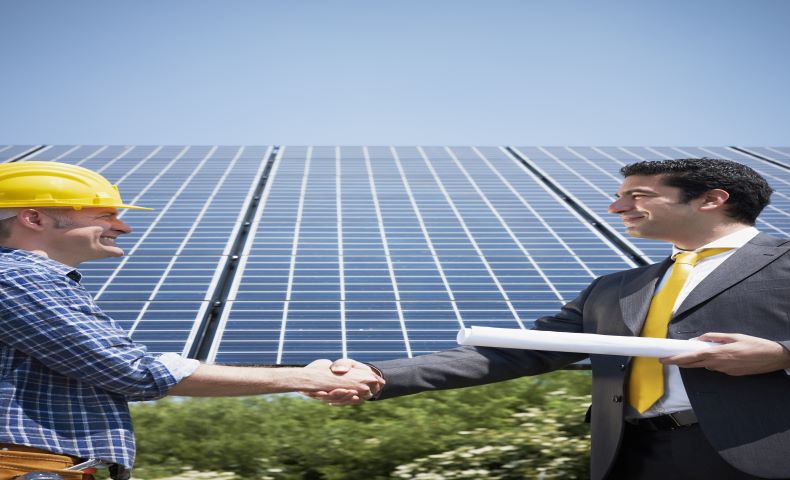 China's Silk Road scoops up 49% stake in ACWA Power holding
China has made a strategic play for Middle Eastern renewables, securing a large minority stake in one of the region's key developers.
Beijing's Silk Road Fund will own a 49% stake in a renewable holding of Saudi Arabia's ACWA Power, both firms have agreed in a deal still awaiting the regulatory all-clear.
The deal will bring Silk Road Fund closer to the owner of a 1.668GW portfolio of concentrated solar power (CSP), PV and wind in United Arab Emirates, South Africa, Jordan, Egypt and Morocco.
Contacted by PV Tech, ACWA had not clarified whether the holding will only hold up-and-running renewable assets – or also include new developments – by the time this story was published.
For ACWA, the new shareholder follows progress with various PV projects, including a 300MW scheme in Saudi Arabia, a 500MW tender in Oman and a 165.5M plant in Egypt.
The road to Middle Eastern PV
The agreement sees China take a closer interest in renewables across the Middle East, an area at the epicentre of the Belt and Road infrastructure corridor Beijing is fostering all the way to Spain.
Deploying from a US $40 billion capital pool, the Silk Road Fund was created specifically to channel equity and debt towards energy and transport projects under the initiative.
The investment vehicle is co-owned by various Chinese institutions, including the State Administration of Foreign Exchange (65%) and China's Investment Corporation (15%).
For Silk Road and ACWA, the shareholding move follows a deal in recent years to build 950MW of CSP and PV in Dubai, as part of the fourth phase of Mohammed bin Rashid Al Maktoum Solar Park.
The hybrid partnership – initially designed to deploy 700MW – is being developed as Dubai's DEWA works on the 900MW fifth phase, with 64 firms reportedly voicing interest to date.
Want to go Solar? See how much you can save before the installer comes out by using the hahaSmart price checker tool
Design your own rooftop solar array using the hahaSmart design DIY tool.