Maine Passes Bill for 100 Percent Renewable Energy by 2050
Summary:
The installation of solar panels is expected to see an increase in Maine. June 18th Maine passed a bill that requires 80 percent of all electricity that is consumed in the state to come from a source of renewable energy by 2030. Maine used sources of renewable energy to power 40 percent of their power needs in 2017 and the percentage is increasing.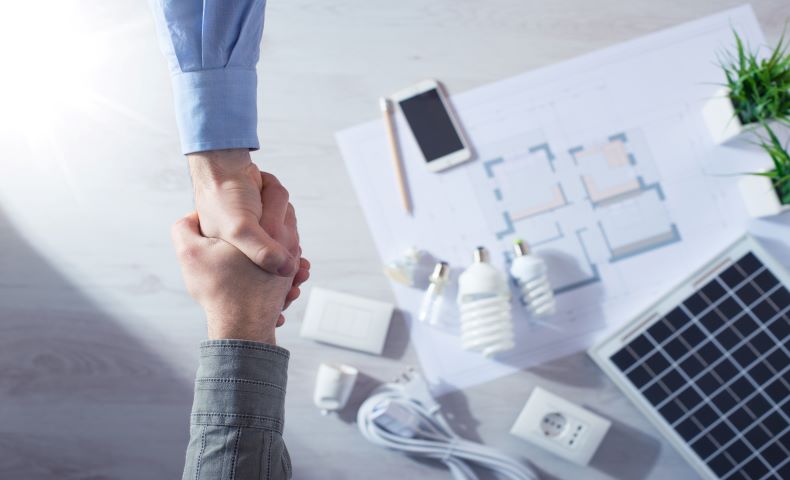 Main Article:
Maine state lawmakers approved legislation on June 18 that requires 80 percent of electricity consumed in the state to come from renewable sources by 2030 and 100 percent by 2050. The legislation, "An Act To Reform Maine's Renewable Portfolio Standard," also requires a market assessment study and analysis of the opportunities, potential, and challenges to achieving the state's renewable energy goals with a report due by Jan. 31, 2021. (LD 1494)
Maine currently has a renewable portfolio standard of 40 percent by 2017, with a carve-out of 10 percent for Class I or new resources. The new bill provides for a Class IA category, which is defined as new resources that were neither operated nor recognized as a capacity resource by the New England grid operator for at least two years, and resumed operation or received recognition as a capacity resource after Sept. 1, 2005.
The bill seeks to boost investments in new renewable energy resources by requiring the Public Utilities Commission conduct two competitive solicitations for long-term procurement contracts for Class IA resources and allowing participation of energy storage systems paired with these resources.
Maine joins California, Hawaii, New Mexico, Washington, and Puerto Rico in adopting a 100 percent clean energy goal.
Want to go Solar in Maine? See how much you can save before the installer comes out by using the hahaSmart price checker tool
Design your own rooftop solar array using the hahaSmart design DIY tool