Summary:
The solar industry is already responsible for providing many people with full-time jobs and off-grid solar panel systems are expected to make even more jobs available. The number of people who have benefited from this source of renewable energy, increased by a six-fold from 2011-2016 to reach 133 million people.
By 2023 renewables are expected to account for 60 percent of all new electricity access, and around half of that is expected to come from off-grid. The places that are expected to see an increase in off-grid solar panel systems are Asia, Africa, and North America.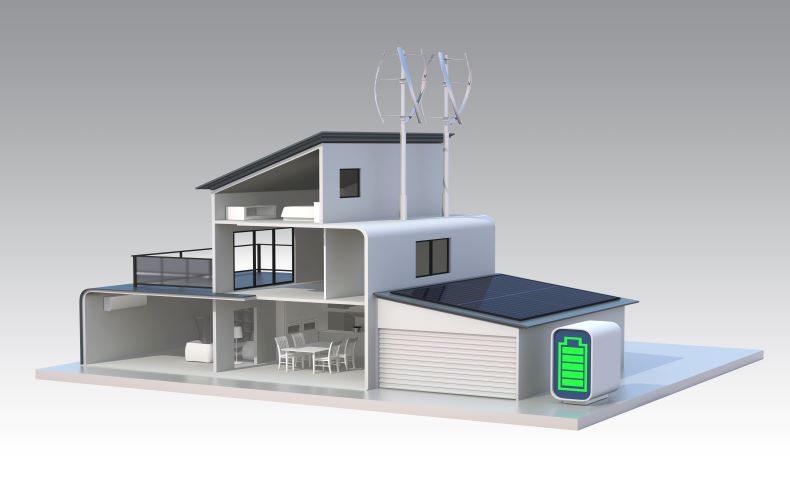 Main Article:
Off-grid solar energy is about to experience a rapid rise in employment as isolated communities rush to get connected, a new report Thursday revealed. The technology enables power generation without traditional infrastructure, a benefit that could fuel the drive toward near-universal electricity access.
The renewable energy industry employed 11 million people globally in 2018, around 700,000 more than last year. Solar accounted for a third of those jobs, while the three million solar workers in Asia represented around 90 percent of the total solar industry. The data was published in the annual jobs review from the International Renewable Energy Agency.
Those are impressive figures, but the real standout of global solar industry growth is what's happening off-grid. For the first time in its annual reports, the agency estimated that around 372,000 people in South Asia and parts of Africa are working in off-grid solar. That figure is expected to triple in the space of just four years.
"Rising off-grid solar sales are translating into growing numbers of jobs in the context of expanding energy access and spurring economic activities in previously isolated communities," the report reads.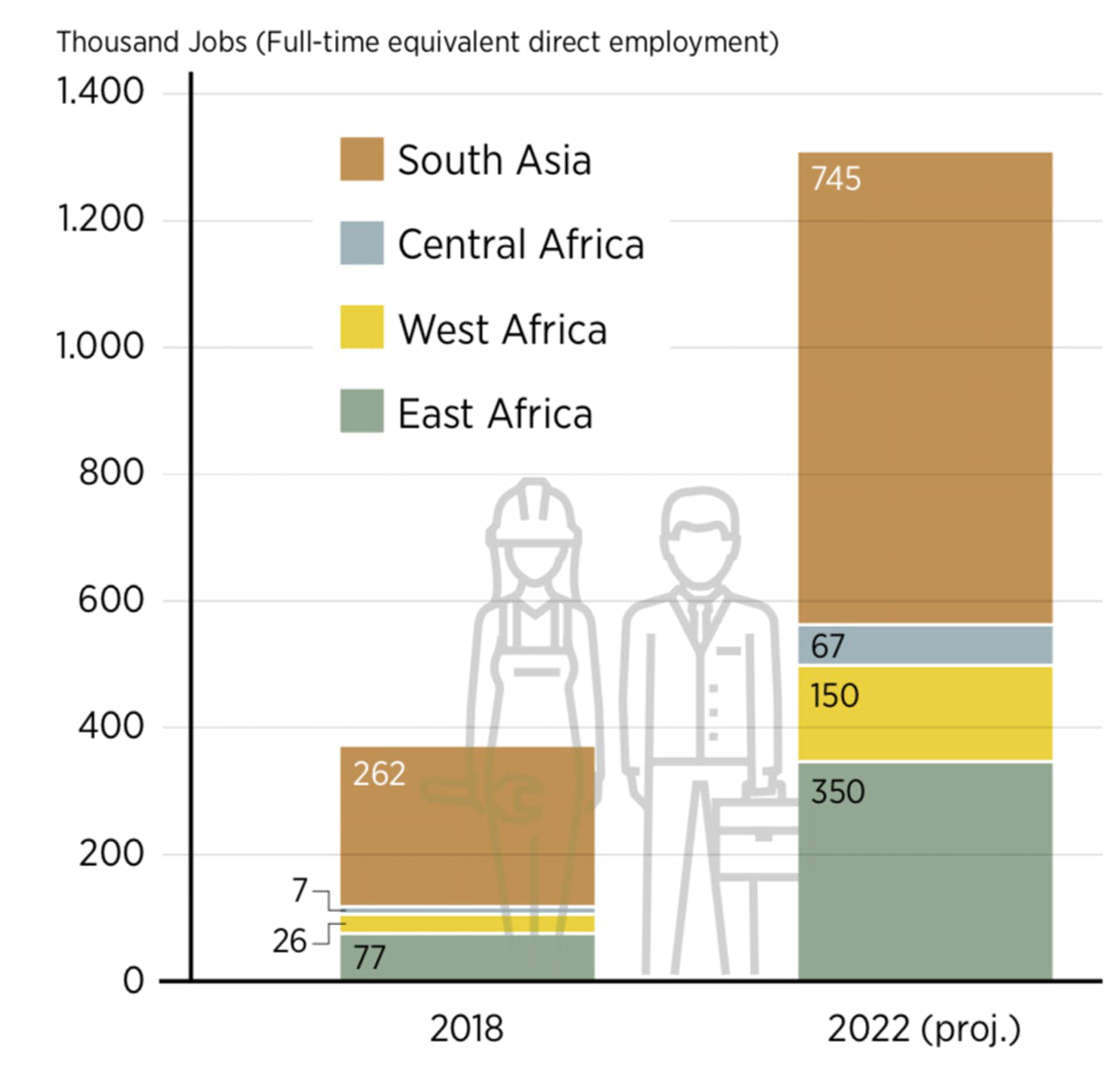 Historically, power generation has depended on a large plant providing energy for a wide area. That also meant building a grid system that could ferry energy from a coal plant, for example, to homes and businesses. That also meant some people in remote areas of the world went without power as it proved too costly or difficult to build that infrastructure.
Renewables are changing this dynamic. A solar panel can sit basically anywhere with sunlight, scaling up to provide as much power as needed. An earlier report from the same agency revealed that, thanks to technologies like these, the number of people in the world without power fell below one billion for the first time in 2016.
"Off-grid renewable energy systems have transformed our ability to deliver secure, affordable electricity to rural communities all over the world, and are playing a vital role in breaking a cycle of energy poverty that has held back socio-economic progress for hundreds of millions of people," Adnan Z. Amin, director-general of the agency, stated in the previous report.
Off-Grid Solar: How It's Changing the Dynamic
Off-grid solar is expected to rapidly expand. The agency claims that the number of people benefiting from off-grid renewables jumped sixfold from 2011 to 2016 to reach 133 million people. Renewables are expected to account for 60 percent of all new electricity access by 2030, and around half of that will come from off-grid.
"Large parts of Africa skipped landline telephony in favor of cellular networks," Anders Arvidson, project leader at the Swedish International Development Cooperation Agency, told ESI Africa. "Now we do the same in the energy sector."
The agency announced in February 2019 a $50 million solar capacity expansion in Liberia, Burkina Faso, and Mozambique. The project, which could provide energy for up to 15 million people, would help people run businesses, charge their phones, keep food cool, and study throughout the night.
In Asia, off-grid solar runs is used in situations ranging from powering individual lights to complete homes. Research from GOGLA showed around a quarter of off-grid products sold globally in 2016 were sold in South Asia. Countries like Cambodia and Myanmar, where around a third of the population has electricity access, will benefit the most from this shift.
It's not just Africa and Asia that are seeing the benefits. In North America, where solar is surging in popularity, consumers are considering kitting their homes with solar panels to protect against hurricanes. Tesla CEO Elon Musk made headlines when he announced a series of solar projects in December 2017 to get Puerto Rico back online.
With a battery in the basement, consumers can store up energy and use it throughout the day independent of the grid. Vikram Aggarwal, CEO of EnergySage, told Inverse in 2017 that these issues have caused people to rethink the "hub-and-spoke" structure of energy grids.
Data from the World Bank shows around 76 percent of the world's rural areas had electricity in 2018. In edition to providing a near-zero-emissions alternative to traditional sources like coal and gas, solar is also enabling the remaining 24 percent to get connected. Thanks to these efforts, the United Nations' goals of universal access by 2030 is increasingly within reach.
If you're interested in going solar, see how much you can save by using the hahaSmart price checker tool.
Want to see how a solar system will look on your rooftop? Use the hahaSmart design DIY tool.