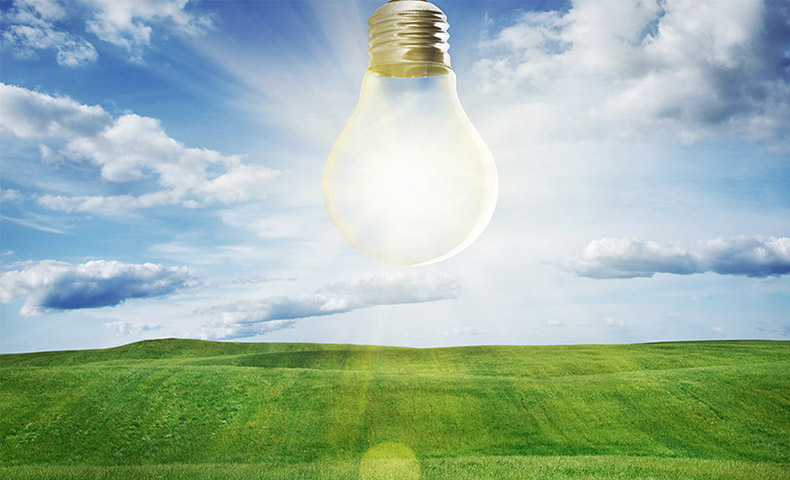 Summary:
In 2015, solar power represented only 7% of the global electricity generation, but if that number was increased to 69% - and other forms of renewable energies were also upped - the Earth would be saved from climate change before the deadline of 2050, according to a report published by a Finish university.
=======================
Main Article:
Solar panels are integral part of saving Earth from climate change before 2050, study finds
A Finish university study charts a global road map to reduce carbon emissions in the world before the 2050 deadline set by the Paris Agreement and note that a substantial increase in solar power generation is crucial to this goal.
The researchers say zero greenhouse gas emissions from power, heat, transport and desalination sectors is possible. Even more, they note that a 100% renewable energy system is cheaper than the current global energy supply.
As of right now, one-third of the world's energy is renewable. With population growth and energy demand in mind, the researchers say that we could meet the Paris Agreement's carbon mitigation goals by generating 69% of the world's energy from solar panels, 18% from wind power, 3% from hydropower and 6% from bioenergy.
The study is the first of its kind to outline a cost-effective international strategy to keep the planet's carbon emissions at 1.5 degrees Celsius and prevent the more catastrophic outcomes of irreversible climate change. Not only that, it is the first study of its kind to suggest a global strategy that does not involve carbon-capture technology.
"A transition to a global 100% renewable energy system is no longer a matter of technical feasibility or economic viability, but one of political will. Not only do we need ambitious targets, but also stable, long-term, and reliable policy frameworks, adapted to regional conditions and environments," writes Hans-Josef Fell, one of the researchers involved with the investigation.
The report, which is being called the "Global Energy System based on 100% Renewable Energy – Power, Heat, Transport and Desalination Sectors", was conducted by the Lappeenranta University of Technology (LUT) and the Energy Watch Group (EWG) from Germany.
Over the course of the last four years, the 14-person research team have developed a global simulation of consumption and energy production based on an hourly scale in 5-year phases from 2015 to 2050.
Additionally, all the energy transitions could be paid for simply by giving up on fossil fuels entirely.