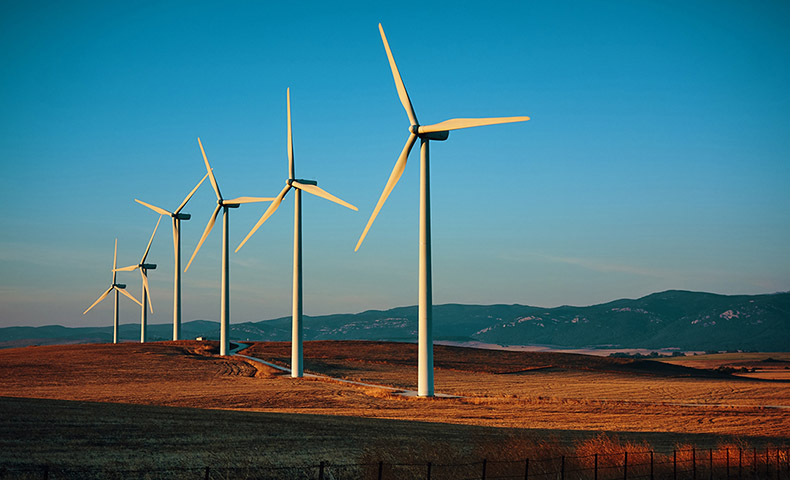 Summary:
The state legislature unanimously approved and then the governor signed into law SB 358, which pledges a 50% carbon-free electricity in Nevada by 2030, which would mean a boost for solar power and other clean energy sources.
==================
Main Article:
Nevada pledges 50% renewable energy use by 2030
Environmental activists and clean energy organizations are praising Nevada after that state's legislation and governor signed a law pledging 50 percent use of renewable power by 2030.
"Nevada has long been a leader in solar, and the approval of Senate Bill 358 again puts the state at the forefront of our country's clean energy transition. As a result, Nevadans will benefit from not only cleaner air and lower energy bills, but also from the thousands of new jobs this measure will create," stated Abigail Ross Hopper, president and CEO of the Solar Energy Industries Association.
"In last November's election, Nevadans demonstrated overwhelming support for increasing the use of renewable energy. Governor Sisolak, Senator Chris Brooks and the State Legislature deserve credit for listening to voters and moving quickly to enact SB 358," she continued.
Nevada governor Steve Sisolak signed into law Senate Bill 358, which boosts the state's renewable portfolio standard (RPS) to 50 percent by 2030, doubling it from the current 25 percent target.
The bill, which passed the state Assembly and Senate unanimously, also sets a goal of 100 percent carbon-free electricity by 2050.
Introduced by state senator Chris Brooks, the enactment of SB 358 follows voters' approval of a similar ballot measure, Question 6, in November 2018, where it was passed with 59 percent of the votes.
SB 358 received support from companies of all sizes doing business in Nevada, both in and outside of the clean energy sector.
It also puts Nevada, already one of the cleanest energy states in the country, at the forefront of renewable energy alongside California and Washington, which last week advanced legislation to make the state's energy supply 100 percent carbon-free by 2045, a similar timeline set by New Mexico. Puerto Rico also did the same, pledging 100 percent renewables by 2050.
Analyses from the Natural Resources Defense Council and Western Resource Advocates also found that the 50 percent renewable portfolio standard would reduce carbon dioxide emissions 28 percent by 2030 and, compared to future reliance on gas-fired power plants, could offer ratepayer savings exceeding $192 million over the next two decades.