Payment Details breaks down how much you get paid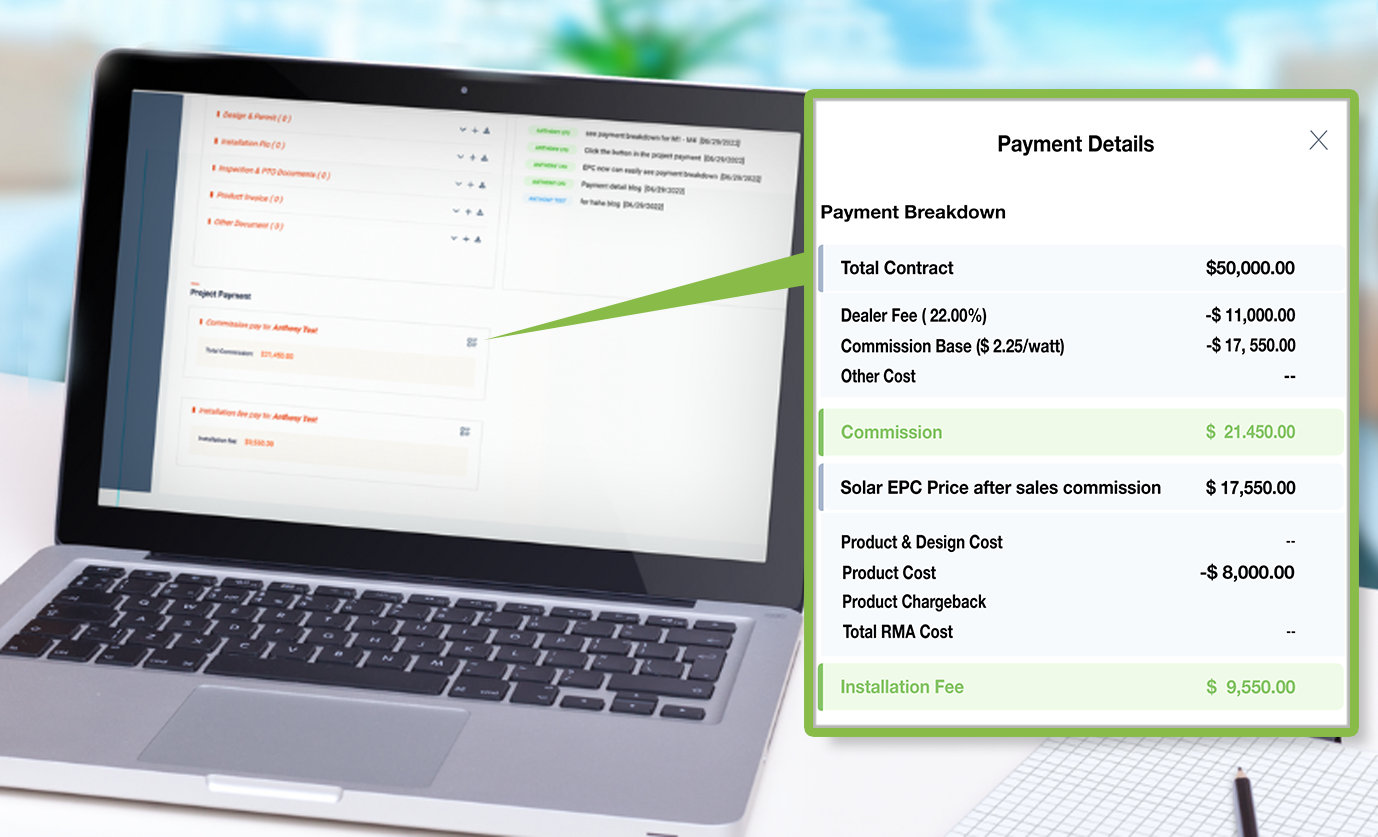 The cashflow sponsor program is one of our popular programs and it has returned with new features. HahaSmart, and with this latest update, we make it easier for registered contractors to now have full project payment details.
HahaSmart's free solar software keeps updating our popular cashflow sponsor program and now we are providing you with all the information on how much you will get paid. If you have any questions about how to navigate through HahaSmart's new list view check out our blog on how to navigate through the new interface.
Click on any of the cash flow programs that you have. If you're the manager of this project you gain full access to all the information. Scroll down just a bit to see these new features.
Once you're there click on the icon and boom! A pop-up window will come up that will show you the payment breakdown. It will give you the full detail of how the commission and installation fee is calculated.
This feature is an estimated base and the final number will change based on the status of the number. This convenient new feature is just one of the many big updates you can look forward to on the HahaSmart platform.
Cashflow Sponsor Program is one of our most popular programs and this update gives users the ability to maximize not just your projects but HahaSmart's solar software.
For updates follow HahaSmart on all of our social media platforms. To learn more about HahaSmart, call 818-743-4524 or email us at scott.maxson@hahasmart.com.
Sign up for your free account today.