Goodleap's Two Exciting New Offers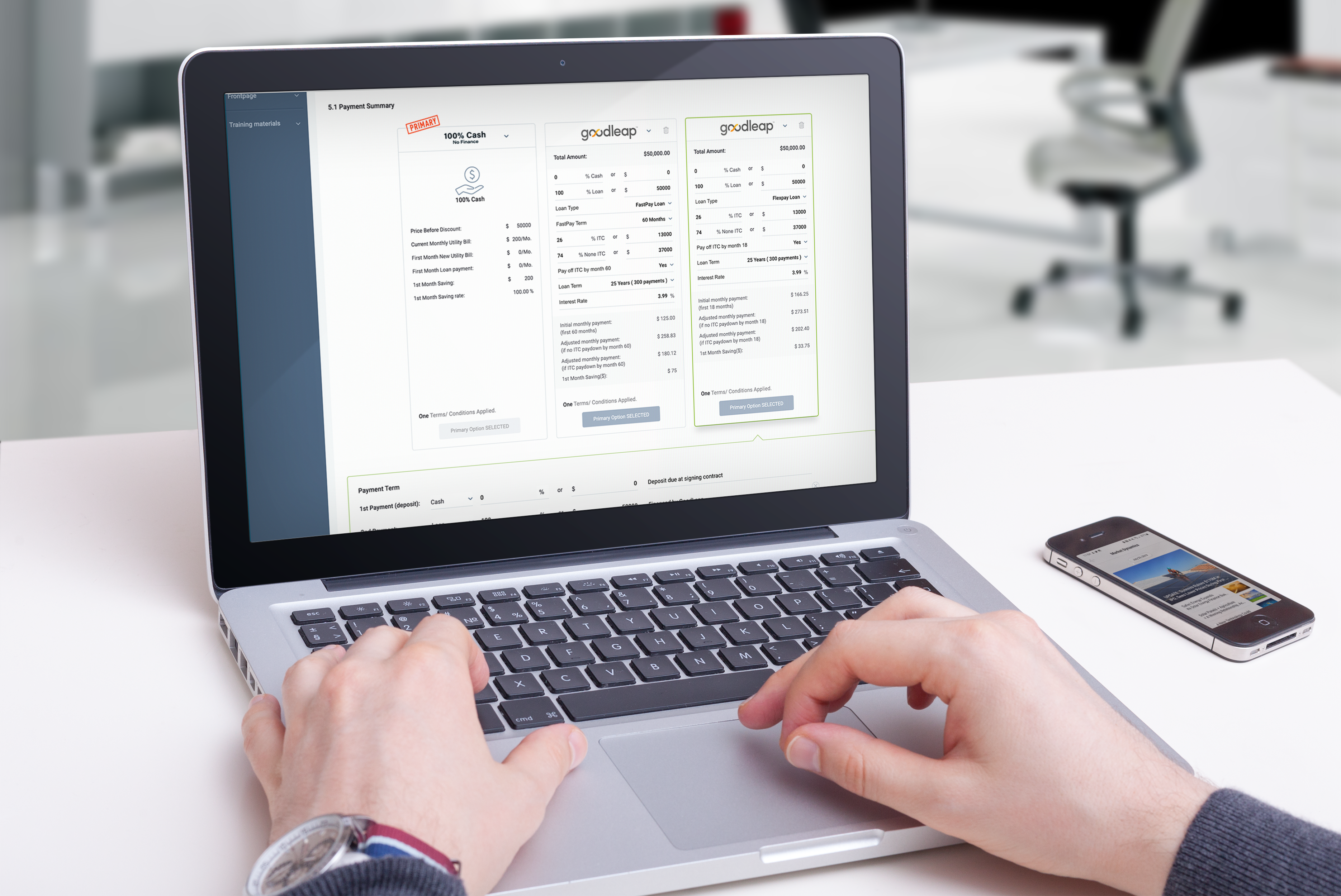 HahaSmart is partnered with one of the leading Solar Finance companies known as Goodleap. Goodleap provides simple, fast, and frictionless point-of-sale technology. They help contractors and homeowners with ways to finance your solar projects. Goodleap has now added two new exciting offers.
Two New options Offered by Goodleap
Goodleap is now offering No payment/No Interest, and Fast Pay as payment options for the users to finance their projects.
No Payment/ No Interest if Paid in Full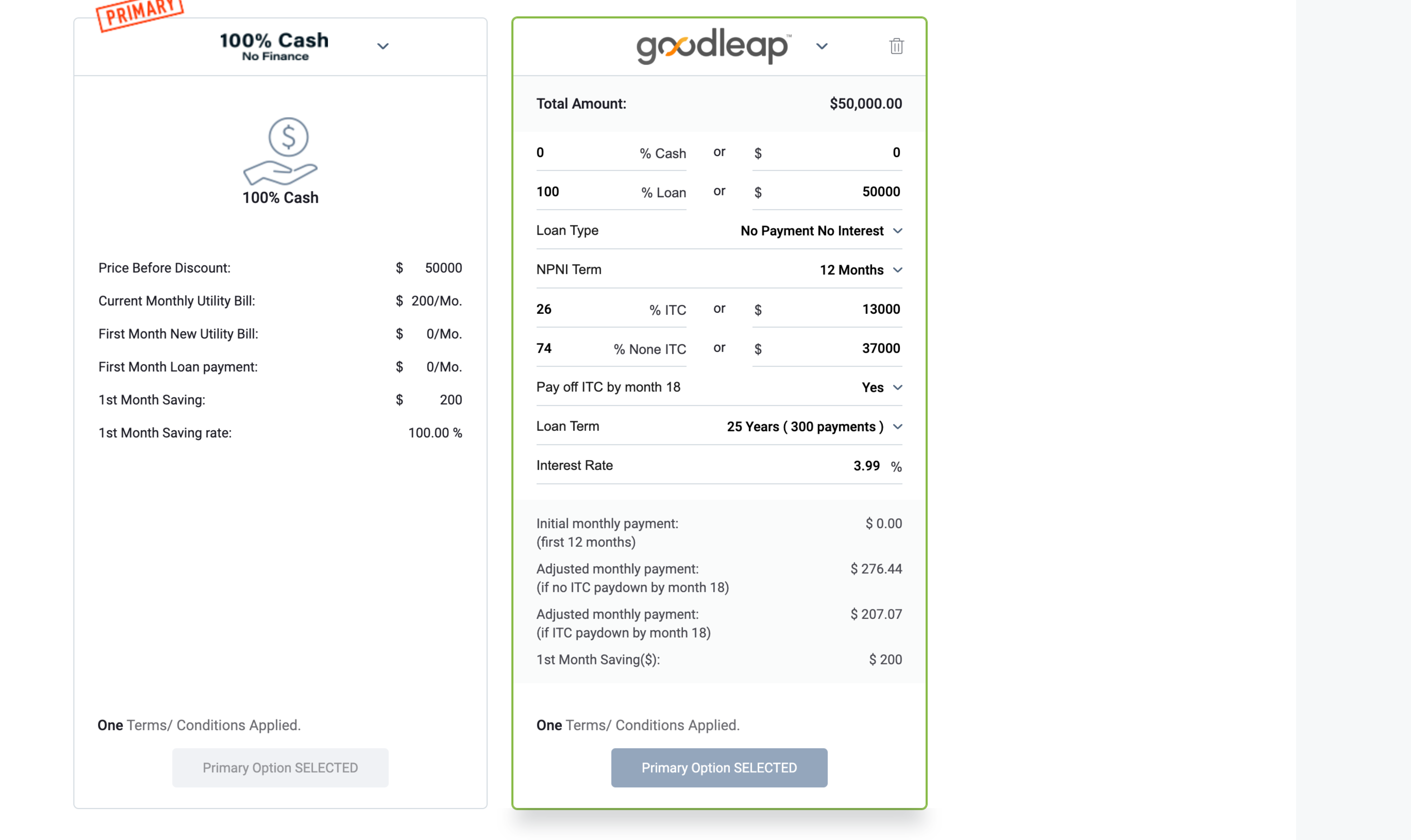 No payment/ No interest if Paid in Full is a Loan by GoodLeap that we offer if you want to finance your project. Homeowners during this timeframe will not have to pay for their first monthly payment. You can choose 6 months, 9 months, or 12 months.
When finished choosing your loan you can click on the E-Proposal to see the terms of the loan. Here you will see your loan details and when payments need to be completed.
Fastpay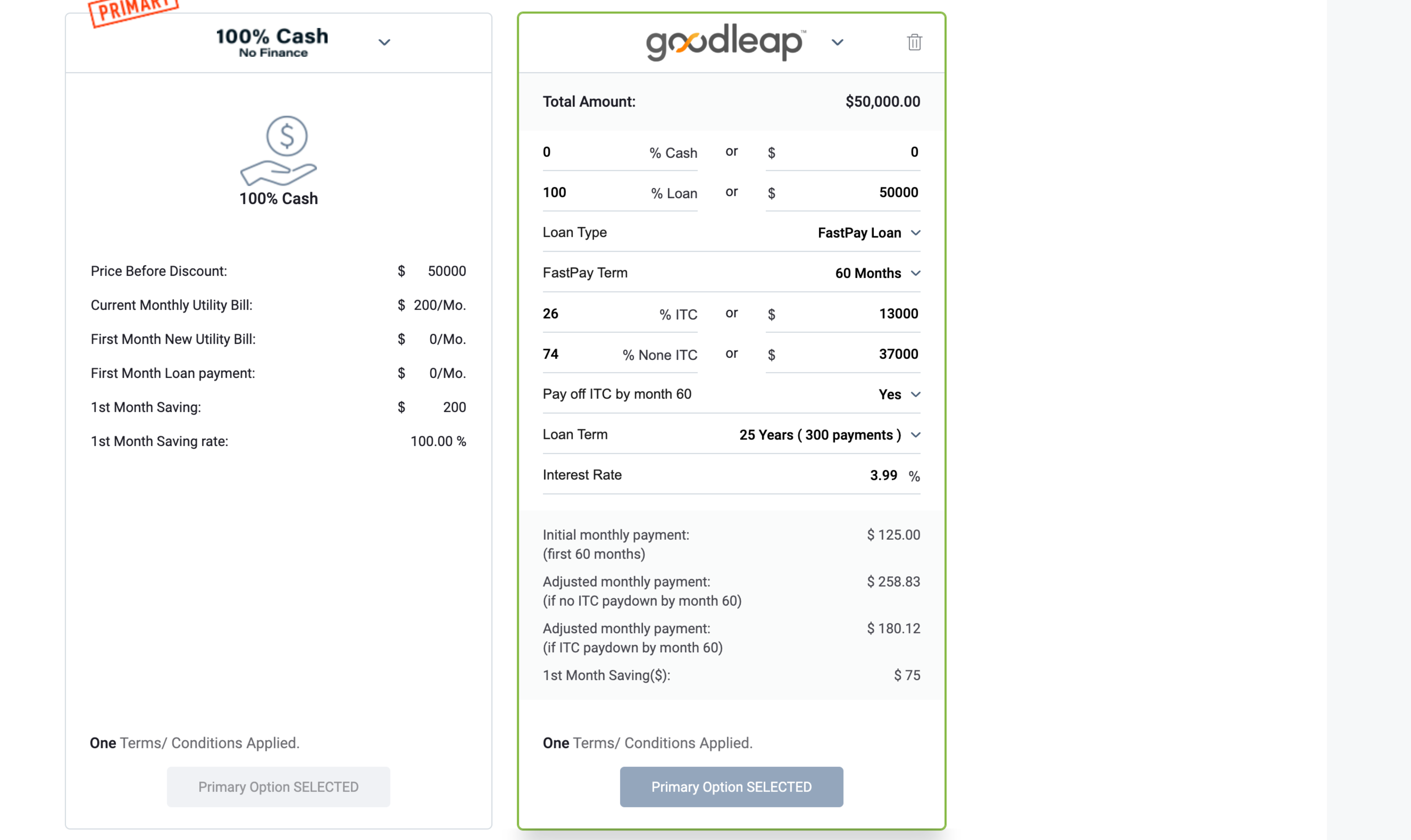 Maximize the savings with Fastpay. Fastpay solar loan is designed to help borrowers maximize savings and give them the ability to pay down their principal faster. Homeowners will pay no interest (APR 0%) if they pay off the loan in a certain period of time".The average Goodleap customer pays off their loan in about 3-5 years. During a promotional period of 60 months, 100% of borrowers' payments go directly to the principal.
Goodleaps' exciting two new offers make financing solar easier than before. Being a member of HahaSmart's FREE solar system and using these Goodleap features to finance solar is a winning combination.
If you have any questions you can contact Goodleap on how any of these two services will help your solar business. Installers can call 844-910-0111 or email customerservice@goodleap.com
Goodleap is one of the many financial services that we offer on HahaSmart's platform that will help benefit contractors and installers with their solar projects.
For updates follow HahaSmart on all of our social media platforms. To learn more about HahaSmart, call 818-743-4524 or email us at scott.maxson@hahasmart.com.
Sign up for your free account today.