List Views gives Cashflow an Uplift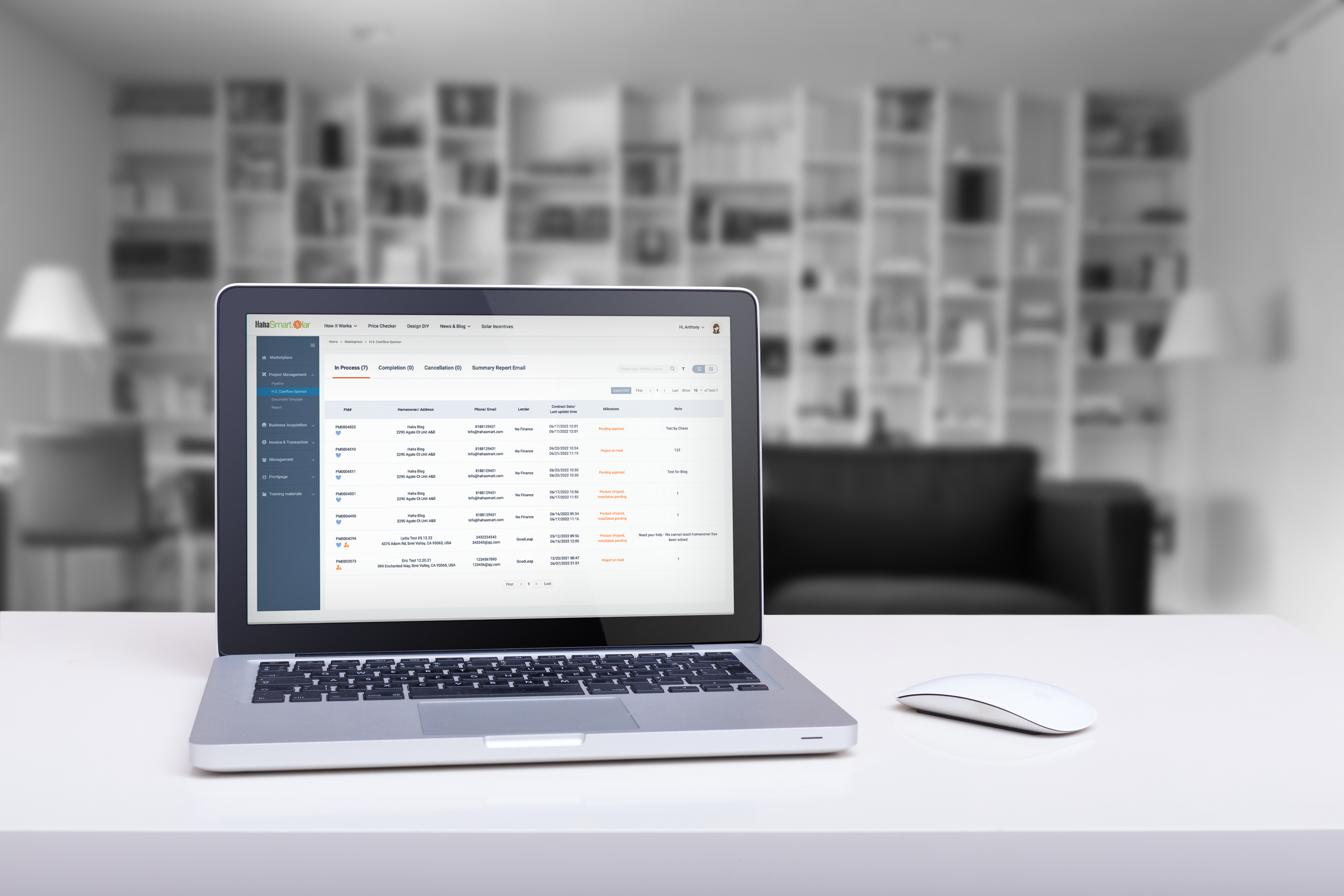 We are excited to share with you HahaSmart's new Cashflow homepage. We have named this new feature List View. This gives Cashflow an uplift of user interaction with awesome features that give HahaSmart that true one-to-one experience.
First, you have to sign up for our Cashflow program. Go ahead and click on the drag-down bar, upload your contract, give yourself a friendlier reminder on the note and hit submit to be taken to our new cash flow page.
List View and Grid View
Once you're finished with those steps you are able to now see the NEW List View. If you like the old page, click on the four squares on the top right, which will take you to the old view knowns as Grid View. This blog will highlight new features on the List View.
The New Look and Features
The new interface helps the user keep better track of their projects. Not only is this new view very sleek but it shows you all the cool roles and benefits you can have as a user. Want to know if you qualify for Fastpay? The list view shows you that experience. We also have started assigning roles now for you the user.
EPC's Role
These new icons are here to show you the role you have in this project. Each role has access to different tools on the HahaSmart platform. This way you as the user know how much control you have over the current project.
This icon recognizes you as the sales EPC of this project.
This Icon recognizes you as the Installer EPC of this project.
This Icon recognizes you as the service EPC of this project.
Filter, Customize, Get Data Oh My.
List view makes it easier to filter all the jobs you have done. Want to see the last 10? 20? Maybe you have used HahaSmart so much you have 100 projects done with us through our cash flow program. The awesome benefit of list view is that it can give you the tools to see all these projects along with notes, and what role you served on that project. You can also narrow down your search history with the filter feature.

As exampled above: You can find projects updated within the 90 days with FastPay30.
Export Date quicker and easier than before with this new tool. With an export CVS button you're able to get the date of all the job's you have done with us.
The cash flow Program is going to keep getting better and be sure to follow HahaSmart on all social media platforms to get updated on all updates.
For updates follow HahaSmart on all of our social media platforms. To learn more about HahaSmart, call 818-743-4524 or email us at scott.maxson@hahasmart.com.
Sign up for your free account today.