Reduce the Cost of Solar: Compare Solar Quotes
If you're interested in getting a solar panel installation, but the cost of solar panels seems to be too much, there is more than one way that you can reduce the cost of solar panels.
One of the easiest ways to reduce the cost of solar panels is by getting quotes for a solar panel installation from multiple solar installers and comparing them. But when comparing the cost of solar, if you don't know much about solar panels, it could be a little hard.
Here's a guide to compare your solar panel installation quotes: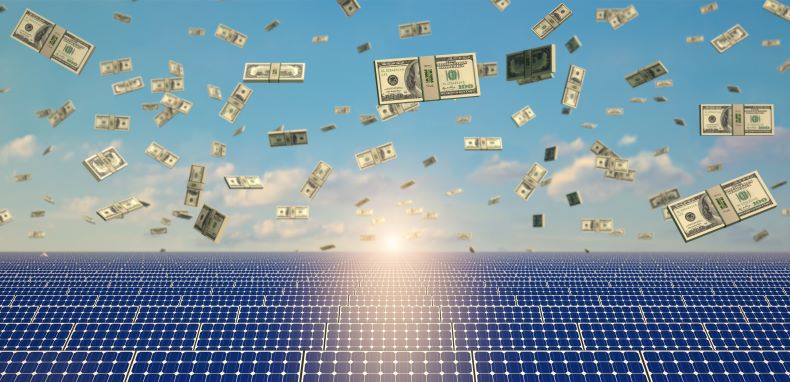 Check the Solar Installers Background
Checking the solar installers background is going to probably be the most vital part when it comes to getting a solar panel installation. You aren't going to want to work with a solar installer that has a bad reputation. For each solar panel installation quote you get, you should do some research about the solar installer that is giving you the quote.
You can do some background research on solar installers by getting some references. Ask your friends, neighbors, and peers with solar panel installations what solar installers that they work with and if they would recommend them. You should also check and see if the solar installer has been in business for a while. You should also follow your gut, if it feels wrong it probably is wrong.
Look at the Solar Power System's Equipment
Not all solar power system's equipment is created equal. There are multiple brands of different solar panels and solar inverters that vary in terms of brands, efficiency, aesthetics, warranty offers, and much, much more. You will want to understand the quality of the solar panel installations equipment, just so you can better understand that it is worth the price that you are paying.
You should know that all of the solar power equipment is durable and it is built to last. This is going to mean that the solar power system's equipment that is considered low quality is still going to get the job done. But any solar power equipment that is included in your solar panel installation quote should be generating solar power for at least 25 years.
When you compare the solar panel installation quotes, you should keep in mind that your property and electrical needs are going to play a very important role in choosing what solar power equipment is right for you! If you compare solar panels that are going to be installed on the same rooftop, that is receiving the same amount of sunshine, the solar panels with higher efficiency are and power output is going to generate more solar power. If you have a limited amount of space in the terms of installing a solar power system, and you aren't going to be able to install enough solar panels to meet your energy needs, you should install the solar panels with higher efficiency. By installing solar panels with a higher efficiency you will be able to maximize the lifetime of your solar panel installation's production and the overall savings.
You are also going to want to pay close attention to solar inverters that the solar installers recommend. There are three different solar inverters that you can choose from.
- A string solar inverter has been known to be the cheapest, but with all of the technological advancements, the prices are now leveling out. There are not going be shade-tolerant and will not let you monitor each individual's solar panels performance, so they are going to be best if your roof receives sun all day long.
- The microinverters are going to be a good option if you have shading. If there are one or two solar panels that are shaded at any time, the rest of your solar panels are still going to continue producing solar power. Most of the typical microinverters are going to allow panel-level monitoring.
- Power Optimizers work a lot like microinverters and you might find them to be cheaper.
You also should look at the warranties that come with solar panels and solar inverters. The string solar inverters are going to be the only item in the solar power system that will likely need to be replaced, and the overall maintenance is going to tend to be extremely low for solar panel installations, although most solar installers are going to offer repairs and maintenance service in case it's needed.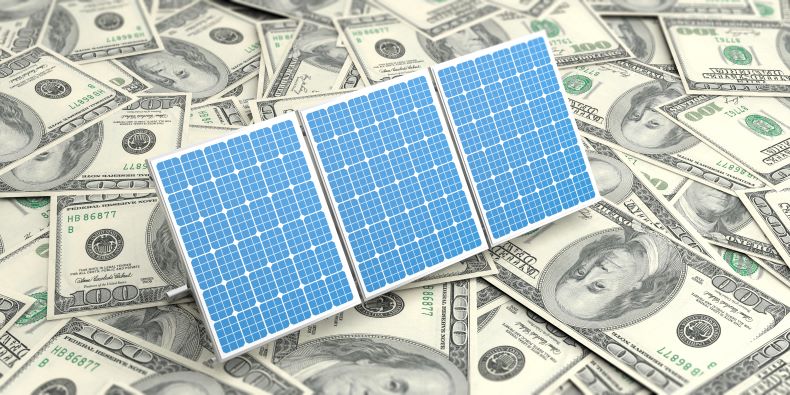 Compare the Different Financing Options
When it comes to financing a solar panel installation, you should know that it is one of the more important aspects of buying a solar power system and often is going to be overlooked. Financing for a solar panel installation has come a long way over the years, you now have three options to choose form.
- Cash Purchase: A cash purchase is going to be the cheapest option over time. If you have the cash, it is also going to be the simplest and fastest way to finance your solar power system.
- Solar Loans: Now, there are a lot of different kinds of solar loans, There are home equity loans, PACE loans, regular bank loans, loans from solar installers. You should compare the terms, interest rates, and the origination fees, you should also keep an eye out for any escalation rates or prepayment charges. Due to financing charges, you are going to pay a little more for a loan overtime for a cash purchase, but you will end up owning your solar power system.
- A Solar Lease or PPA: This option is going to cost you the most over time, and it lets you start saving on your electric bill from Day 1, and often it will be no money down. Solar leases and PPAs might be hard to compare because many variables that are baked into the numbers. You should find the best deal, and then choose if you should lease your solar power system.