A Guide to Some of California's Best Solar Incentives in 2020
If a solar panel installation is something that you have researched, chances are you have heard a thing or two about solar incentives. Solar incentives help homeowners reduce the overall cost of solar panels and make getting a solar panel installation a lot more affordable.
When it comes to states that have the best solar incentives, California is leading the way, which is one of the many reasons California is also leading the way for solar panel installations.
It's no secret that the seemingly endless sun in California is a huge driving force for homeowners to get a solar panel installation in California. But that Golden State doesn't only have some of the best sun rays, it also has some of the best solar incentives and solar rebates in the country.
Here's a guide to so of the best solar incentives in California: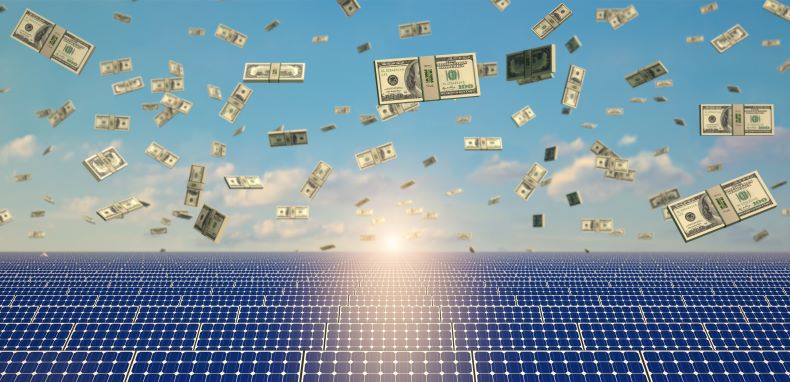 Local Solar Rebates
Each county is going to have specific local solar incentives that encourage homeowners to install solar panels. Homeowners are going to have access to solar rebate programs throughout the state. The solar rebates can offer homeowners who are looking to get a solar panel installation anywhere between $0.95 per watt of installed solar power capacity, totaling around $500 per watt.
- For example, the Rancho Mirage Energy Authority offers homeowner who is looking to install solar panels in Rancho Mirage, REMA will give homeowners a $500 solar rebate to cover the overall cost of the solar panel installation permitting fee. The rebates are offered after the utility company has granted permission to operate.
Pace Solar Financing
The Property Assessed Clean Energy (PACE) is offering in many California cities and counties that are known as the Home Energy Renovation Opportunity (HERO) Financing Program. PACE allows homeowners to finance their solar panel installations and then offers them the ability to pay it back through their property taxes. Also the HERO program, there are going to be a lot of country-specific versions like the Sonoma County's Energy Independence Program - you should look up solar incentives that are in your county.
Solar Incentives in California For Low Income Households
Throughout the United States, solar panel installations are becoming more and more popular. This isn't just in areas with high incomes, but for low-income households, who have the most to gain from the benefits of solar panels. The solar incentives for low-income households can ignite solar panel installations across disadvantaged communities.
There are two main low-income solar incentives in California:
- The Single-Family Affordable Solar Homes (SASH) program.
- The Multi-Family Affordable Solar Homes (MASH) program.
The SASH Program
To qualify for the SASH program, a homeowner should:
- Be a customer of either the Pacific Gas & Electric, Southern California Edison, or San Diego gas & Electric.
- Own and live in their home
- Have a household income that is 80% lower than the area median income.
- Live in a home that is considered to be "affordable housing" by the California Public Utility Code.
For the homeowners who qualify for the SASH program, they are going to receive an upfront solar incentive of $3 per watt of solar power installed. If a homeowner who qualifies for SASH installs a 6 kW solar panel installation, they will receive a solar incentive of $18,000. It is important to note that the amount of solar incentive that was received can't exceed the overall cost of the solar panel installation.
The SASH program is also going to provide green job training in low-income areas to help people secure good-paying jobs that benefit the economy and the environment.
This program is put in place by the nonprofit organization Grid Alternatives. In 2019, the SASH program reached a total of 8,288 solar panel installations.
The MASH Program
The MASH program is designed specifically to retrofit low-income multi-family dwellings with solar panels. To qualify, a multi-family residential building must be financed by one of these:
- Low-Income housing tax credits.
- Tax-exempt mortgage revenue bonds.
- General obligation bonds.
- Some sort of local, state, or federal grants and loans.
The housing complex can also qualify for at least 20% of the total units are sold or rented to the lower-income residents. You can find any additional qualifications listed in the MASH program handbook.
The MASH program has two tracks that homeowners can qualify for Track 1 C and Track 1D.
The people that are eligible for Track 1C are going to receive a rebate of $1.10 per watt of solar power installed, and the homeowners who qualify for Track 1D are going to receive $1.80 per watt that is installed.
Net Metering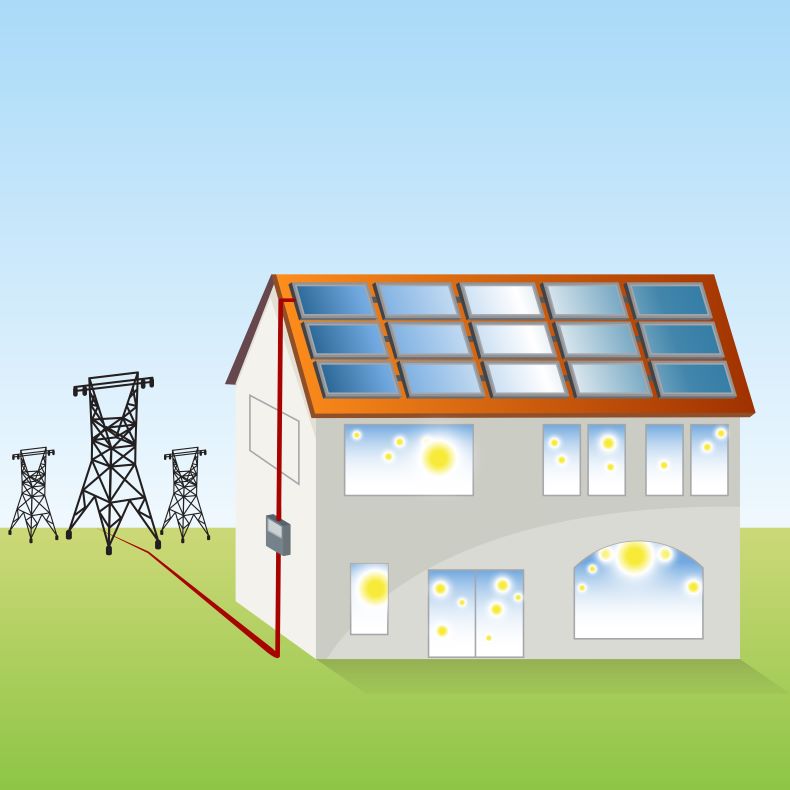 Net Metering is one of the most beneficial solar incentives on the market. Net metering allows homeowners that have installed solar panels to send the excess solar power that their solar panel installation generates back to the grid in exchange for a credit form your local utility company. The credit from your utility company can be used at a later time when your solar panels aren't generating any solar power. This helps homeowners offset their electricity bills.
The Federal Investment Tax Credit
Currently, the Federal Investment Tax Credit (ITC), is one of the most lucrative solar incentives. The ITC gives homeowners back 26% of the overall cost of their solar panel installation if they complete their solar panel installation before the end of 2020. In 2021, the Federal ITC drops to 22%, and unless there is new legislation, in 2022, the Federal ITC will become obsolete for residential solar panel installations.