Summer 2020 Camping Gear
Finally, summer's here, it's time for a good camp out! The hot days and warm nights, have people itching to get out and explore nature. Regardless if you are going to a beach, the mountains, or a national park, you get to see the earth's beauty. You can help preserves the earth's natural beauty by going camping with solar power products. Plus, most campgrounds are reopening with a few social distancing policies put in place for your safety.
Here's some of the solar power camping equipment, ranging from solar RVs to solar flashlights.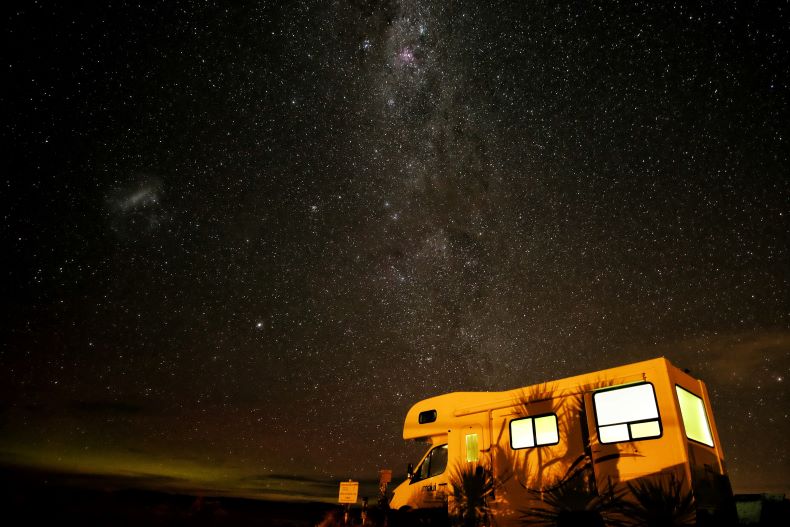 A Solar RV
A solar panel installation on an RV is an ideal pairing. Solar panels on an RV are going to work in the same way that a rooftop solar panel installation works. The solar panels are going to capture the sun's solar energy, and it will convert it into usable solar power. You will have the option of buying solar panels that are portable, and easy to put up or takedown. You can also get flexible or small solar panels that are specifically designed to be installed on the RVs rooftop.
Keep in mind, an RV solar power system is going to be a lot smaller than a rooftop solar power system. The RV solar power system is going to be specifically designed to provide enough solar energy to recharge small devices or run a few of the larger kitchen appliances, whereas a residential solar power system is going to be designed to cover all of your electricity needs. If you need, you can add more solar panels your RVs solar panel installation, however, due to limited space on your RVs rooftop, remember that most RV solar panel installations are not going to cover all of your energy needs.
An RV solar panel installation is going to be a perfect solution for those who camp at places that lack hookups.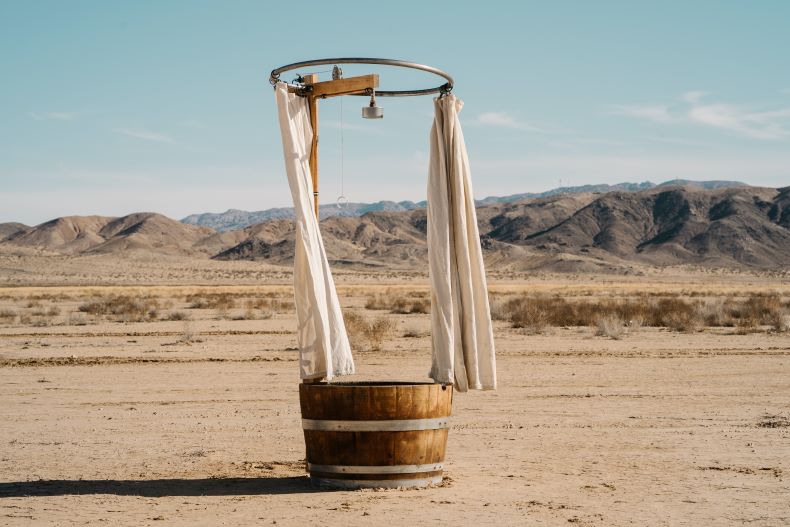 Solar Shower
Another great option for campers who are camping somewhere lacking hookups is going to be a solar shower. A solar shower is going to give you the perfect warm shower after spending the day, by the lake fishing, in the ocean, or hiking. A solar shower will use the sun's solar energy to heat the water. The solar shower is a portable PVC durable 5-gallon bad that won't get damaged by the heat while heating the water. All you will have to do is fill the bag up with water and let it sit in direct sunlight for 1-2 hours and you will have a warm shower. Now all you need to do is find a place to hang your solar shower. If you are staying in an RV with a shower, you can hang it over your shower head. But if you're tent camping you can find a tree branch to hang it off.
Pro Tip: If you want the shower to be hot, find a flat rock that is in direct sunlight, and let the solar shower sit on the rock while you are at the lake, hiking, or just hanging out. Once you're done and ready for a shower the water will be nice and hot.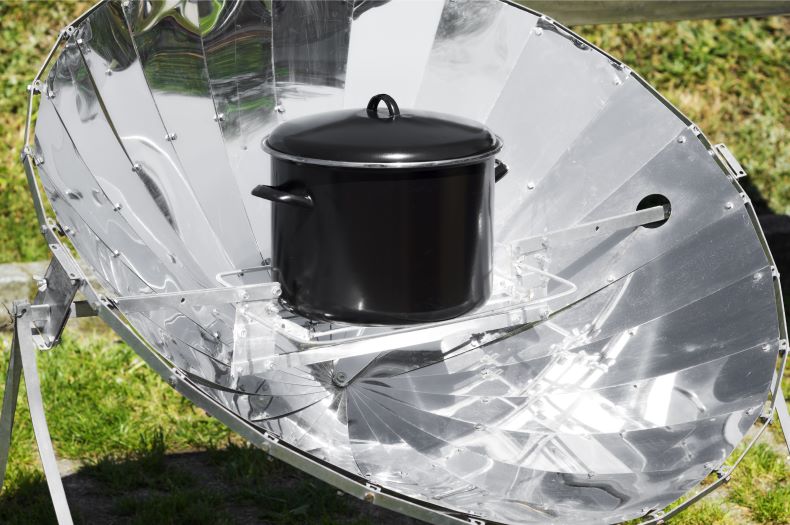 Solar Oven
Maybe you don't like the way that things taste roasted over a fire, or you are tent camping and ran out of propane for your grill. Or if you're camping in California during fire season, and it's a high risk to light a fire you might think you are going to go starving. There is a solution, a solar oven. A solar oven is going to be a great option if your camping. A solar oven is going to use solar energy to heat your food. It is kind of like how you would light stuff on fire with a magnifying glass when you were a kid. The solar oven isn't going to use fire, gas, or electricity, but it gets the job done!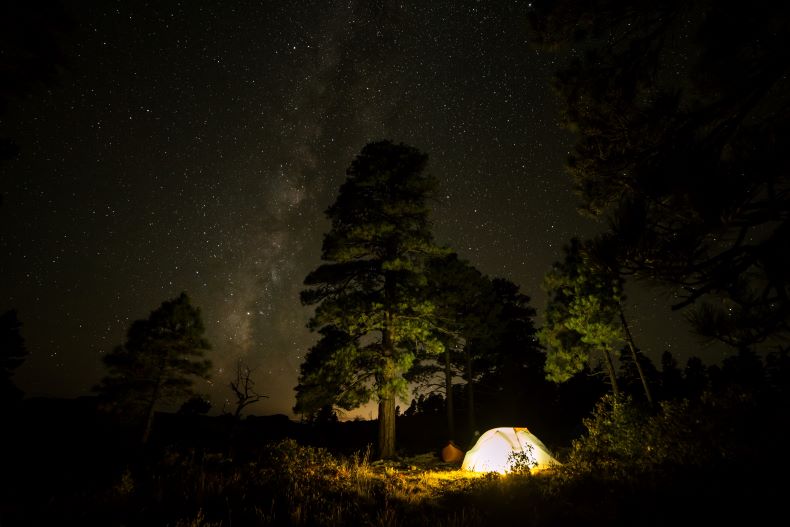 Solar Tents
A tent is going to be a vital part of camping. If you don't have an RV, Van, or a Car that you are planning on sleeping in, chances are you are going to need a tent. The downside of tent camping is there's no way to charge your electronics. Regardless of what anyone says about 'not needing your phone while camping', times have changed. When you are camping, chances are you want to document your trip with pictures. 10 years ago that statement may have been true, and we could have used our digital camera's, but today, most of us rely on our phones to take pictures (and let's face it, our phones cameras are much better than our digital camera's 10 years ago). Can you imagine seeing the perfect photo opportunity, you whip out your phone to snap a picture, just to have it die right before you can snap the photo. The solar tent is going to solve that problem.
The solar tent is going to use portable solar panels to harness the sun's solar energy, while you are enjoying your day, this way you can charge your electronics. This way you won't have to worry about saving your phone's battery in case you need to make an emergency call, instead of capturing your camping trip.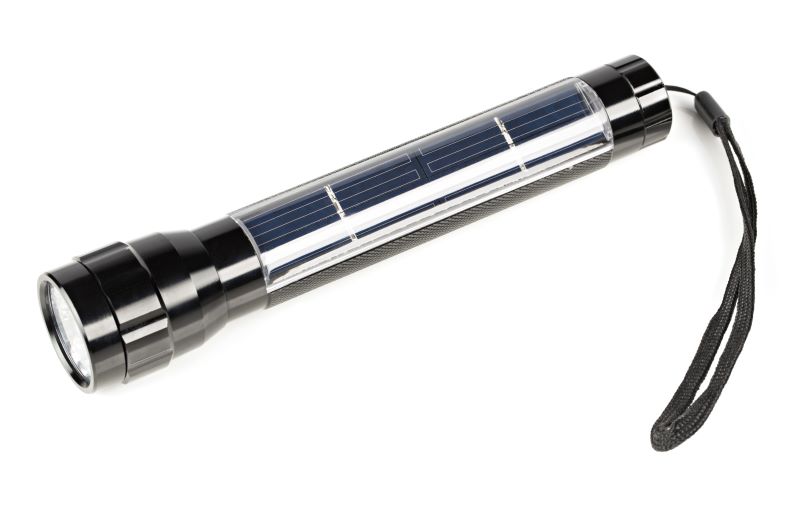 Solar Flashlight
Solar flashlights are going to be super trendy camping gear. They will have built-in tiny solar panels that can use the sun's solar power to charge the flashlight's battery during the day, so you can use it at night. But if the sun isn't shining, you can plug the flashlight into the wall to charge it.