The bigger the company usually means the bigger the carbon footprint. But for some of the biggest corporations in the United States, solar energy is the next big thing. Solar panels can help reduce a company's environmental footprint and are great for public image. They will also pay for themselves over time in the free energy that they are going to produce. That's a great return on investment for some of the US's largest corporations and these multi-billion dollar investors, solar panels make smart business sense.
Commercial solar panel installations in the United States owe a lot of its growth to support from the federal government in the form of solar energy tax credits and solar rebates. These programs help lower the cost of solar panels and solar panel installation process, making solar power systems even more attractive as investments. The EPA's Green Power Partnership represents over 1,300 organizations that have committed to voluntary renewable energy investments. While many companies have solar panel installations on-site, all the companies on this list also purchase renewable energy credits from grid-tied solar power systems across the US. The net result is the same; the solar power industry grows and carbon emissions are offset, with corporations leading the way.
These companies are committed to supporting the growing renewable energy industry in the United States.
The Top Companies That Have Switched to Solar

Target
As if you needed another reason to support Target. The United States' second-largest retailer, Target, has expressed an interest in renewable energy for quite some time. Target's very first solar panel installation in the state was back in 2003. The company now has over 200 MW of solar power capacity and over 350 complete solar energy projects. Target's met its goal to have 500 buildings with rooftop solar panel installations by 2020. So use that as your excuse to make a trip to Target.
Microsoft Corporation
Microsoft has always been a leader, this time it's a world leader in renewable energy. The company has been recognized by the EPA, the United Nations, and the World Economic Forum for a creating-neutrality model that has resulted in substantial investment in wind, solar panels, and other sources of renewable energy. The past year, it's set to offset 3,344,727,000 kWh of electricity with power purchase agreements, renewable energy credits, and on-site solar panel installations.
Microsoft was an early leader among US corporations when it comes to solar power systems. It installed 480 kW of solar panels on its flagship location in the Silicon Valley in 2006. Now, Microsoft president Brad Smith has committed the company to increase its solar power infrastructure for data across the United States, investing in Microsoft's business a net positive for the solar power industry also.
Walt Disney World
Disney is the happiest place on earth. Walt Disney World installed 500,000 solar panels and a 50 MW solar power farm will generate enough solar energy to provide up to 25% of Walt Disney World's electricity. That's the equivalent of taking 10,000 cars off of the road.
Google
It could be argued that Google has a bigger impact on the U.S. solar energy market than any other company. While the company's 1,763,588,904-kWh investment in green energy isn't the most in the nation, Google's benefit to the solar power industry in the US has a further reach in the virtual arena.
Plenty of solar installers in the United States use Google Maps and the Google earth project to remotely quote customers on their homes' potential for solar panels. These tools have saved solar installers time, energy, and money by streamlining the whole quote process. There a lot of solar installers that use SketchUp as a tool for drawing potential solar power system designs over photos of a customer's roof, helping everyone involved visualize the design of solar panel installation. In 2015, Google launched Project Sunroof, an algorithm that has used 3D modeling to measure the solar power potential of US buildings. For the solar energy industry, Google is laying the groundwork for growth and innovation.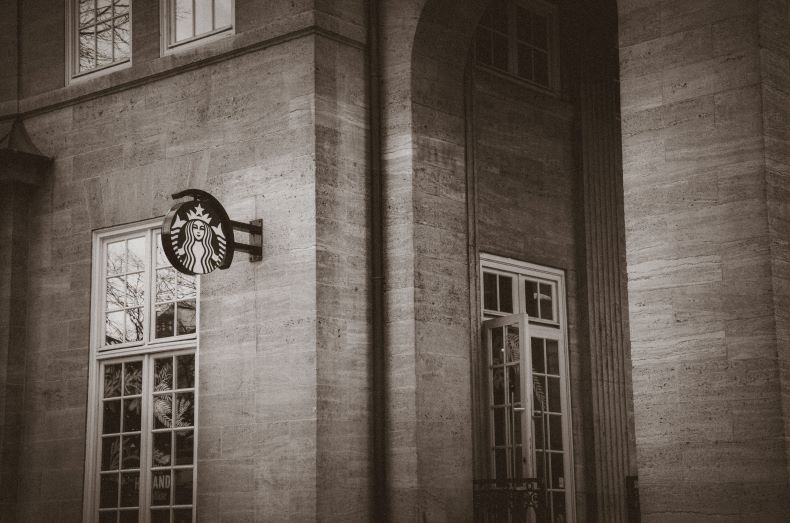 Starbucks
Like a lot of companies, the world-renowned coffee company now offsets 100% of its electricity with renewable energy investments. Starbucks invested in NC-47 a 149,000-panel solar panel installation in Robeson Country, North Carolina, signaling a move away from secondary investments like renewable energy credits.
The global initiative that Starbucks and other companies have joined to expand renewable energy infrastructure. This move signals a new paradigm; more and more corporations are becoming the financial drivers behind the world's largest solar panel installations.
Walmart
Walmart is the world's largest retail chain. Walmart's $482 billion in revenue last year makes it a big contender in its industry. By installing solar panels on the roofs of retail locations, the company is making a massive contribution to solar energy in the United States.
Walmart offsets only 4% of its total energy use with solar power. However, the company's footprint in the US is so large that this still accounts for more installed solar panels than any other corporation in the United States. In the top twenty-five commercial solar installers, Walmart represents one-sixth of all solar panels installed and has more solar power systems on the roofs of its stores than the entire residential, commercial, and municipal solar energy capacities of thirty-five states.