As the cost of electricity rises, lots of homeowners are making the switch to solar panels. Solar power is a thriving industry, thanks in part to the average 25-year lifespan of solar panels that can translate into considerable savings.
Five Mistakes Avoid When Going Solar

But it is important to remember that getting a solar panel installation is going to be an investment of both time and finances. It's also important to know the mistakes that you should avoid when making the switch to solar energy.
Not Asking the Right Questions
Being prepared is going to perhaps be the most important thing when it comes to both purchasing and installing solar panels. Solar panels are expensive and you aren't going to want to end up with a solar power system that doesn't work.
Here are some important questions:
- How old is your house? Can it support solar panels?
- How much energy does your solar power system needs to produce?
- Are you willing to further reduce your energy usage?
- Is your roof pitched at an efficient angle?
- How much shade/sunlight does your roof get?
- Are you going to need to upgrade your energy meter?
- Are you going to need building permits?
- Should you lease or own your solar panels?
- How much are you willing to spend?
- How long before your solar panels pay for themselves?
The answers to these questions are going to give you a better idea if a solar power system is going to be a feasible option for your situation.
Waiting to Buy Solar Panels
Deciding to get a solar panel installation is can lead to additional expenses and questions. A lot of people waver when deciding to switch to solar power because of the cost, but the longer you wait, the more savings you are going to miss out on.
One of the reasons there's such an urgency to get a solar panel installation because of the growing popularity of solar panels causing current rebates for solar and tax credits to be phased out sooner rather than later. This is going to mean that by the time you decide to get your solar panel installation, you might be too late to take advantage of these financial solar incentives.
Sure you will still reap the benefits of lowered electricity bills and more energy efficiency, receiving tax credits and other types of rebates for solar makes getting a solar panel installation even more enticing. '
Misunderstanding Rooftop Solar Panel Installations
What is perhaps one of the biggest solar panel installation misconceptions is that a home has to face a certain direction, typically north, to catch the sun. This couldn't be more wrong, and you can choose to utilize solar energy no matter the direction your house faces.
The efficiency of the solar panels is such that a rooftop that is in the shade and is facing a direction other than the north is going to lose approximately 10 to 15 percent of optimal solar energy production. With such a small loss for what is considered a less-than-ideal rooftop solar panel installation site, using solar power is more than worth the investment.
Not Getting Multiple Quotes
No matter what kind of service you buy, you should always be sure to get multiple quotes before getting a solar panel installation. Some unscrupulous services are going to charge you four times what the solar panels and solar panel installation should cost, losing money from your investment and time that you could be saving energy.
Therefore, get estimates from multiple solar companies. Have these businesses break down for you each part of the solar power system costs so that you understand exactly what you are paying for and exactly what you are getting. You should make sure that the solar installer takes into consideration and evaluation of your roof, the orientation of your home, and your current electricity bills in the estimate of solar power system size and solar panel installation costs.
No two solar installers will provide estimates with identical itemized costs, but the more specific you are in your request for your information, the better you will be rewarded with clear cost lists when you receive the estimates.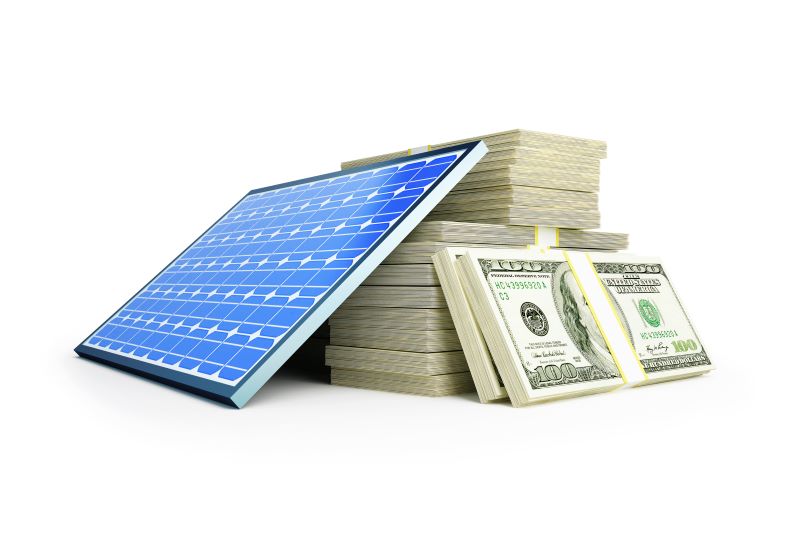 Ignoring the Rebates for Solar and Solar Incentives
A solar power system for a home is not going to be cheap, but it is a long-term investment. With a price tag of around $15,000 to $30,000, converting to solar energy requires commitment. But, there are typically tax credits, rebates for solar and other solar incentives available in each state that can help you get the cost way down.
The United States government encourages homeowners to invest in solar power, offering different methods through the Department of Energy to knock the price down from a combination of federal, state and even local solar incentives. In addition to these readily available discounts, you should also consult with your local utility company which might also be offering rebates for solar reducing monthly bills based on the efficiency and the life of solar panels.