A popular trend in 2020 (especially in California) is going to be getting a rooftop solar panel installation. One thing that is going to be vital is going to be choosing the right solar installer to work with. Choosing your solar installer is just as vital as choosing your solar-powered system's equipment. A solar-powered systems equipment can be classified by a product specification, and financing for solar panels options have costs and benefits that can be calculated and compared with consistent assumptions, solar company reviews with standard metrics are going to be difficult to find.
But there's good news! There are plenty of solar companies out there that have well-trained and experienced staff. You should also get multiple quotes from multiple solar installers and do some research to find some of the local solar companies that are in your area.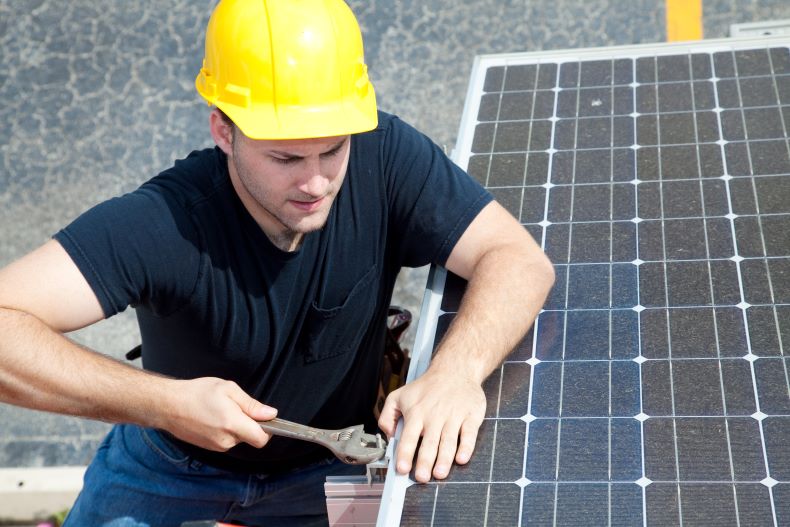 What to Look for in a Solar Installer
Any solar installer that you consider when conducting reviews of solar companies, you should be sure that they meet the following criteria:
Expertise
Your solar installer should have expertise in solar panel installations. The gold standard is the North American Board of Certified Energy Practitioners (NABCEP's) Solar PV Installation Professional Certification. Solar companies should have NABCEP-certified professionals provide quality assurance for every solar-powered system that the company installs, and there should be a NABCEP-certified professional on every crew.
Some solar installers that have been working in the solar panel installation industry since before NABCEP were formed in 2002 might not be certified. But, when you are given the success of NABVEP, solar installers that are lacking certification that will need to demonstrate that they will have significant expertise. You should be sure to check the reviews from all of the different solar companies, especially those that are lacking certifications.
Licenses and Insurance
Solar installers should have all of the necessary business and licenses and insurance policies, which are going to vary by state and occasionally local jurisdiction. The typical business and licenses for solar installers include general contracting, electrician, home improvement, or home performance contracting licenses. At a minimum, solar installers should also have general liability insurances.
Track Record and Experience
The solar power industry is an industry that is constantly evolving and that is going to attract professionals from many different backgrounds. Contractors that once focused on other kinds of projects are extending their portfolio into solar panel installation. A solar installer should be able to discuss and show you solar panel installations that they have completed for previous clients.
Reputation on the Solar Panel Installation Market
Solar company reviews from past customers are great for evaluating solar installers, however, they can be misleading. Customers who provide ratings and reviews can provide a check on bad behavior - a pattern of customer complaints is probably a clue that you may want to work with a different installer.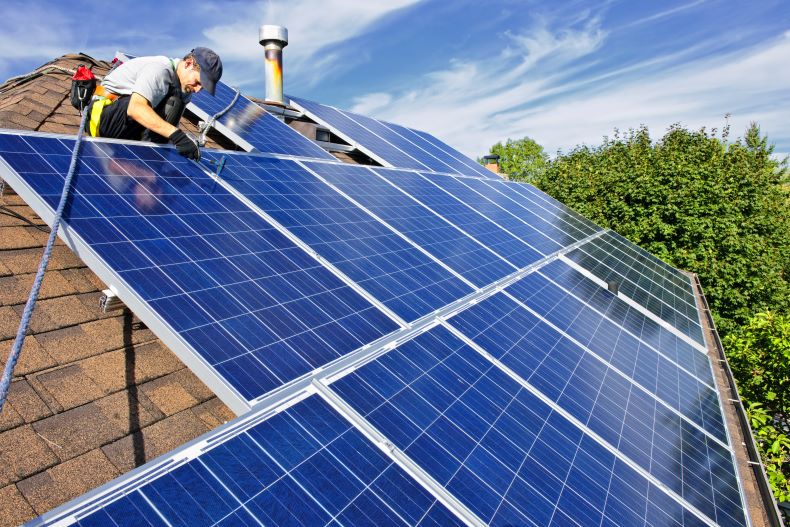 Some Questions to Ask Perspective Solar Installers:
To further vet the solar installers, here are some questions you can ask:
Questions to Ask Regarding Expertise:
- How long have you been in the business?
- Do you operate in multiple states, or are you just a local company?
- How many solar-powered systems have you installed?
- Can you provide me with customer reviews, references, and examples of your past solar panel installations?
- How much experience do you have with working with my utility company?
Questions to Ask Regarding Licenses and Insurance:
- Do you have all of the necessary business licenses and insurance policies for my state and locality?
- What is your license number? (This is important because you can use it to verify their credentials.)
- Are You NABCEP-certified?
- Do you design and install the solar-powered system yourself, or do you subcontract with other local solar companies? If so, do the subcontractors that you use licensed?
- Is there going to be an on-site master electrician during the solar panel installation?
Questions to Ask Regarding Warranties and Replacement/Repair Procedures:
- If I have a problem with my solar-powered system, who should I contact? Where are they located? Who is responsible for ensuring that the warranties are serviced promptly?
- How many different warranties are there total for the solar-powered system's components, and will they cover shipping and labor costs if a component needs to be replaced.
- Does your warranty also cover my roof?
- If my roof needs repairs in the future, what is the process for removing and replacing the solar panels?
- What happens if my solar-powered system does not produce as much solar power as was promised? Is there an offered performance guarantee?
Solar FAQs About Solar Leases & Power Purchase Agreements (PPAs):
- Will, there be a lien placed on your property for the solar-powered system, or will I need to take out additional homeowner's insurance?
- What utility inflation rate do they use to calculate my projected savings? A lot of solar companies use an estimated rate of 4.5% per year. How would a more conservative estimate affect the value proposition of getting a solar panel installation with your project?
- Does the solar lease/PPA payment increase annually? If so, by how much?
- What is the minimum performance guarantee of the solar-powered system and how will I be compensated if the solar-powered system does no produce as much solar power as promised in the contract?
- What happens if the solar-powered system produces more solar power than I need? Will I still have to pay for it? Is there any way that I can pay more every month than what you quote me?
- What is the fee for breaking even?