There are a few ways that you can maximize the energy production of your solar panel installation. One way to maximize your solar panel installations production is going to be by installing your solar panels at an angle so they can receive the most sunlight. Which is the reason that rooftop solar panels are ideal! But if your rooftop isn't suitable for a solar-powered system, you will also have the option of getting a ground mount solar-powered system.
In an ideal home solar panel installation, your home would have a large, south-facing rooftop, with a 30-degree pitch, that receives a lot of sunlight. But you aren't going to need ideal conditions to benefit from solar power. Solar panels can be installed on most roofs this way you can save on your electricity costs while helping save the environment.
The Basic Information For a Solar Panel Installation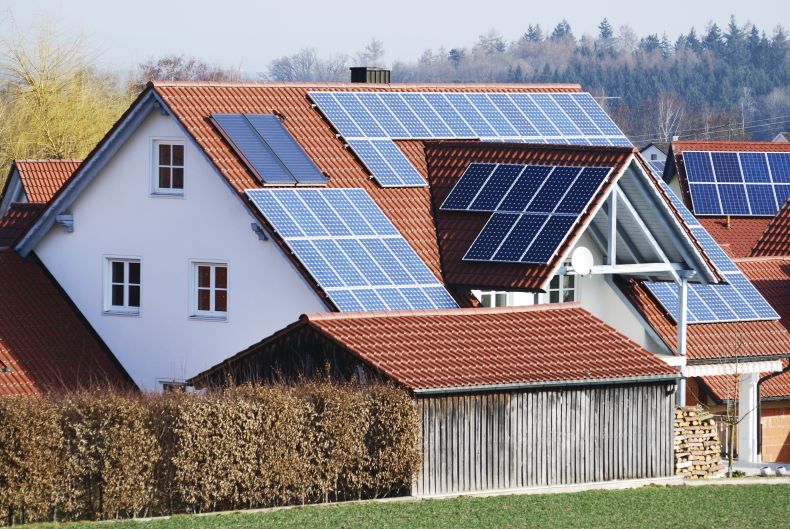 Is a Solar Panel Installation Suitable For Your Home?
Even if you don't live in an area that gets a lot of suns, solar panels can still be a smart investment. The amount of money that you will save by switching to solar power will depend largely on two things: your electricity rates and the available rebates for solar and solar incentives that are in your area.
As a result, the sunniest places in the country aren't always going to have the best long-term savings from solar-powered systems. The consumers that are located in the Northeast can have significantly more savings from solar-powered systems than homeowners in the sunnier states such as Florida.
How to Tell If Your Roof is Suitable for a Solar Panel Installation
Solar-powered systems can be installed on many rooftops. Here's how to determine if your rooftop is suitable for a solar panel installation:
The Direction of the Roof
South-facing rooftops are ideal for solar-powered systems because they will receive the most sunlight over the day. But, a solar-powered system on an east-or-west facing rooftop can still produce enough solar energy to reduce your electricity bills, save money and reduce your carbon footprint.
In general, solar panels that are oriented directly west will still produce about 20 percent less solar power when compared to solar panels that are facing south. Even with this decrease in performance, solar panels are still going to produce enough solar power to save you hundreds of dollars a year. You can also improve the performance of your solar panels by adjusting the tilt of the solar panels downward. If you change the tilt from 30 degrees to 15 degrees, the solar power production from your solar panels will then only be 15 percent lower than if your solar panels were installed in peak conditions.
Pitch Angle of the Rooftop
Solar panels can be installed on rooftops with a pitch between 15 and 40 degrees. Even if your roof is flat, you can still get a solar panel installation, as long as you mount the solar panels at a good angle.
The financial impact of the slight decrease in solar energy production that is related to the slope of your roof, depends on electricity prices in your specific market.
- Regardless of where you live or the tilt of your roof, adopting solar power provides significant savings.
- The angle of your roof has less of an impact on the performance of your solar panels than the direction of your solar-powered system faces.
- Optimal solar power production occurs when solar panels face south at a tilt equal to 30 degrees. But, even if you lower the tilt of your rooftop down to 5 percent, production only decreases by about 10 percent.
The Shape and Size of the Rooftop
It is easiest to install solar panels at a large square roof. A general rule of thumb is going to be that for every kilowatt of solar panels you wish to install, you will need about 100 square feet of roof space. A typical home solar panel installation will require around 500 feet of space for solar panel installation.
Things like skylights, dormers, and chimneys will affect the amount of space that is available for a home solar panel installation. In general, solar installers can design the layout of your solar panels around these obstructions in a way that will maximize your solar power production.
Shading On Your Rooftop
Your rooftop must receive enough sun throughout the day to maximize solar power production. Tall trees or buildings nearby that can block the sun, cast shade on your roof, and can reduce the amount of solar energy that your solar panel installation produces. You can trim your trees so that the solar panels receive more sunlight - doing this will not only help your solar panels produce more solar power but by doing so actually benefits the environment as well.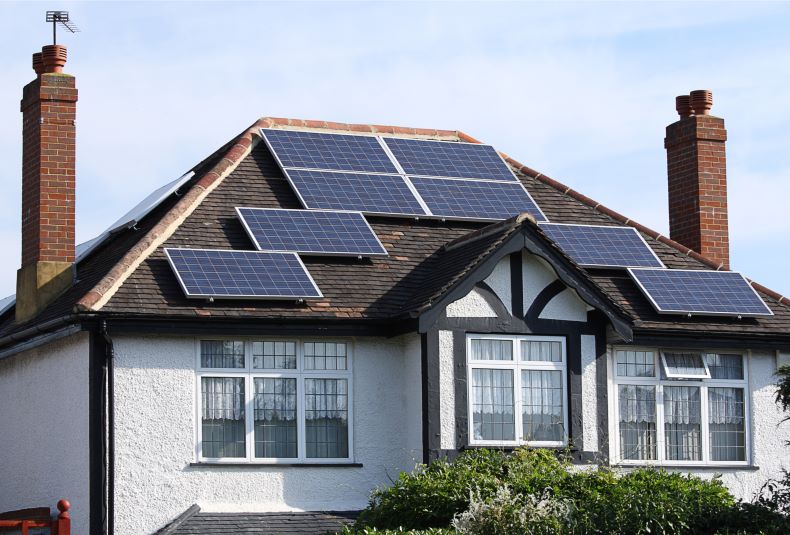 How Old is Your Roof?
Solar panels can last over 25 years, and by removing them to replace your roof a few years after your solar panel installation can be costly! Before you install your solar-powered system you are going to want to make sure that your roof is in good shape and that you will not need to replace it soon.
Your Roofing Materials
Solar panels are compatible with most roofing materials, including composite, wood, cement, tile, slate, tar and gravel, or metal. Solar panels can be installed on a slate, clay tile, and cedar roofs, but they are going to be more prone to breaking during the solar panel installation process. Make sure that you are working with an experienced solar installer if your roof is made out of these materials.