Sports Stadiums that Have Adopted Solar
There are 7 continents, 195 countries, 6,500 known languages, and they all have one thing in common, they love a little competition. In some of the more developed countries, there are professional sporting events that fans enjoy going to. Sitting in the stands and watching their favorite athletes is a favorite pastime in countries such as America. But what most Americans don't realize is the lights that they are sitting under just might be powered by sources of renewable energy. Below are some sports stadiums we are thankful for because they have made the switch to solar energy or other sources of renewable energy.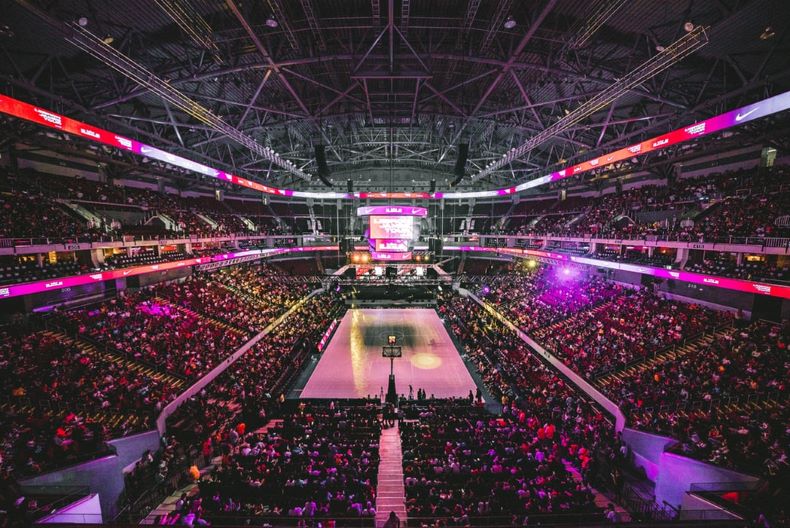 Solar & Basketball
Solar energy is a slam dunk for basketball arenas! While basketball might not be as popular as football and baseball in the United States, basketball still has some die-hard fans, and going to an NBA game is always exciting. Luckily, if you are energy conscious you can feel a lot better about going to a basketball game.
Here are some basketball stadiums with solar-powered systems that we are thankful for;
The Sacramento Kings - The Golden 1 Center
Kings fans may not be used to their team having too much success in the past few years, but when you consider sources of renewable energy success, the Sacramento Kings are the National Champions. With a solar panel installation that has a solar energy capacity of 11,000 kWh. The Golden 1 Center is considered to be the greenest arena in the United States.
The Sacramento Kings haven't been National Champions since 1951, but their arena has been a National Champion when it comes to solar energy. They are the first-ever indoor arena to receive a platinum LEED certification, for its sources of renewable energy installation.
Though Kings fans haven't had too much to celebrate since 1951, they can celebrate how conscious of the environmental benefits of solar energy that their team is. The Sacramento Kings are leaders when it comes to the NBA and solar panel installations.
The Los Angeles Lakers and Clippers - The Staples Center
The two Los Angeles teams share the arena equipped with a solar-powered system. The Staples Center consumes a lot of energy for all of its sports teams and concerts, but fans can rest assured that they are using solar energy generated from 2,000 solar panels. This solar panel installation can generate around 364 kWh per month.
Like the Los Angeles Lakers have won 16 National Championships, their arena is also a National Champion when it comes to solar energy.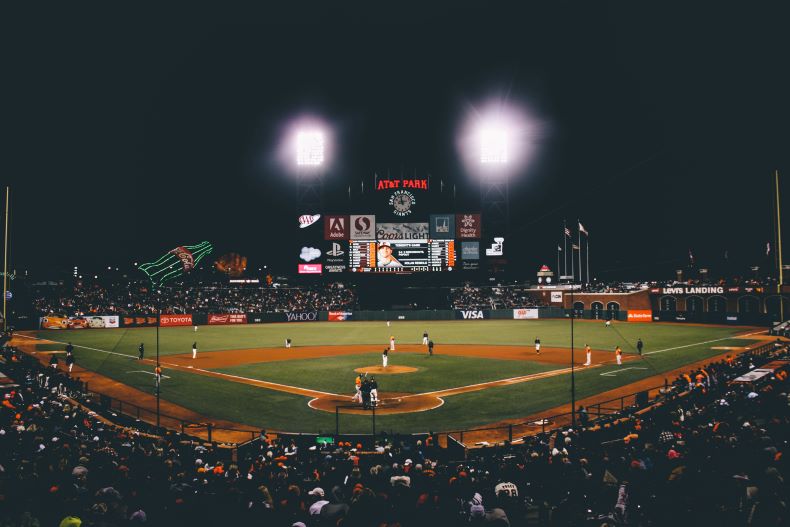 Solar Power & Baseball
Thirty baseball stadiums in the United States will host around 73 million fans a year. Each baseball stadium covers on average 1 million-plus square feet. When it comes to energy being consumed at baseball stadiums, it isn't a small matter.
Luckily, some baseball stadiums have taken a conscientious stand against climate change by getting solar panel installations.
Here are some baseball stadiums we are thankful for;
The San Francisco Giants - AT&T Park
AT&T Park was the first MLB venue to achieve LEED Gold Certification for its sustainability initiatives at an existing major league stadium. The stadium's solar panel installation has helped California get closer to reaching its solar energy goals.
In 2007, the Giants were the first team to get a rooftop solar panel installation. Their 123kW solar-powered system has 590 solar panels and saves 360,000 pounds of greenhouse gas emissions, and can generate enough solar energy to provide solar power for over 5,000 homes. The San Francisco Giants have set the sources of renewable energy standards throughout the MLB.
The Boston Red Sox - Fenway Park
Like most teams in Boston, you either love the Red Sox or you hate them, there's no in-between. But if you're a die-hard baseball fan, visiting Fenway Park is probably on your bucket list, if you haven't already visited the stadium. Here's another reason to visit Boston's historical landmark, they use solar power.
In May of 2008, the Red Sox's were the first Major League Baseball team to install thermal solar panels. Fenway Park's solar panel installation is located on the roof behind home plate. The 28 thermal solar panels help heat the water throughout the stadium. The solar-powered system replaces 37% of the gas that is traditionally used to heat the water.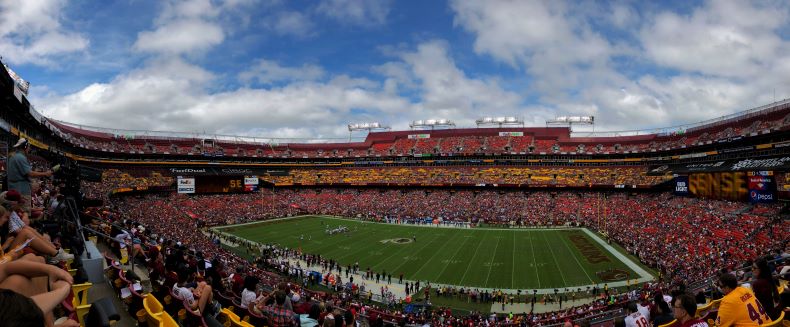 Solar Power and Football
It shouldn't be a surprise that NFL stadiums are some of the largest sporting venues in America. A lot of the NFL stadiums are more than one million square feet. Meaning that they are going to require a lot of operating energy, but this also means that there is a lot of savings that they offer as well as an increase in the environmental benefits of solar energy when these sports arenas make the switch to solar-powered systems.
The San Francisco 49ers - Levi's Stadium
Just like the San Francisco 49ers are leaders in the NFC West, their Stadium is leading the NFL when it comes to using clean sources of renewable energy. It takes quite a bit of solar power to run the stadium, due to the fact it covers 1.85 million square feet. Thankfully, when they were building this new stadium, they committed to power it with clean sources of renewable energy. While crossing the bridge to get to the parking lot you may notice the hundreds of solar panels that have been incorporated to provide their stadium with solar power.
Not only is the stadium new and attractive, but it also provides the city with the environmental benefits of solar energy. The solar-powered system contains over 1,000 solar panels that generate enough power for every home game.
The Seattle Seahawks - CenturyLink Field
Since the San Francisco 49ers and the Seattle Seahawks are battling it out for a first place in the NFC West, it's only fitting that we put them against each other here as well. CenturyLink Field is considered one of the toughest stadiums for opposing teams to beat the home team. But the stadium isn't hard on the environment. Over the last decade, they have implemented a robust sustainability program. The program has resulted in has a 21% reduction in annual energy costs. The stadium uses highly efficient lights and points-of-use lighting controls in the concession stands, restrooms, and storage space to ensure that the lights are only used when needed. The stadium also has an on-site solar panel installation with over 3,500 solar panels to generate the amount of solar energy that is equivalent to the amount needed to power over 95 Seattle-area homes for an entire year. The stadium also uses a cool rooftop to reduce heat absorption and building energy costs. Maybe the solar-powered system is the twelfth man.