Solar-Powered Systems We are Thankful For
Since the start of the

solar energy

industry, there has been a lot of

technological advancements

. Now, solar power is being used for more than just

commercial

and

residential

solar panel installations. Today solar-powered systems are a good resource for on-the-go solar electricity. Solar panels are now being incorporated on RV's, and other outdoor products, so you can now produce solar energy wherever you go.
Below are six solar power technologies that we are thankful for: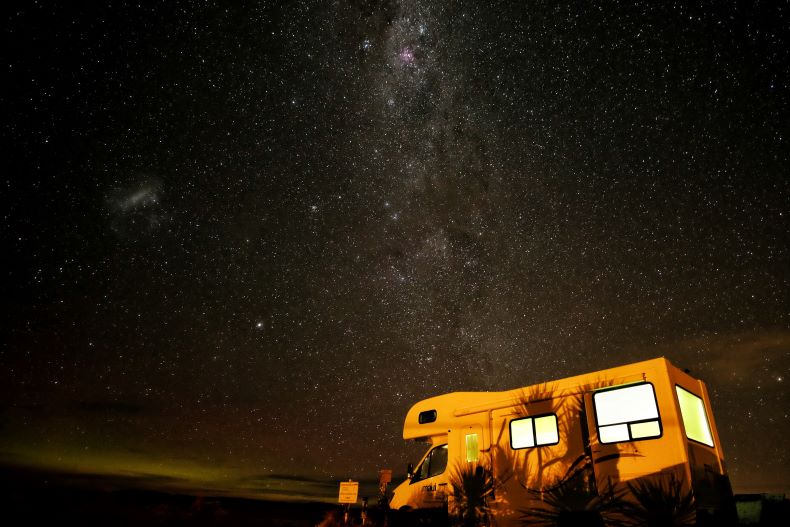 Solar-Powered Systems and RV's
When it comes to solar panel installations on RV's, the solar panels work the same way that they do for residential solar panel installations. The solar panels capture the sunlight and then convert the sunlight into solar electricity. Once converted, you can use solar electricity to provide power for appliances. You can buy specialized portable solar panels that are designed to be easy to set up and takedown for RVs. The solar panels are small and flexible, and they are designed specifically to be installed on the rooftop of an RV.
A very important difference between residential solar panels and solar panels for RVs is going to be the size of the solar-powered system. RV solar-powered systems are typically designed to create enough solar electricity to recharge small devices or power a few of the larger kitchen appliances. Whereas residential solar panel installations are usually sized to cover the majority of your property's electrical needs. You can always add more solar panels to your RV's solar panel installation, but because most RV's aren't going to have a lot of roof space, RV solar-powered systems are generally on the smaller side when compared to a residential rooftop solar panel installation.
If you spend time camping and/or traveling in an RV, a solar panel installation can be a very cost-effective, environmentally friendly, and convenient way to use solar electricity on the go. Solar-powered systems will generally require little to no maintenance and provide a dependable source of solar electricity while the sun is shining. For RV owners that mostly stick to campgrounds with electrical hookups, you will find that solar panels won't provide enough extra benefits to rationalize spending money on an RV solar panel installation.
If you want to find out more about solar panel installations here!
The Solar Energy Waterproof Speaker
Who doesn't love relaxing by the pool, lake, river or ocean, while listening to some music? Now you can do it while persevering the beauty around you and not having to worry about the speaker dying or water damaging it.
Since the solar power speaker is waterproof, it is designed for whatever real-world situation it faces. The SOL JAM meets and exceeds the IPX7 waterproof standard, so there is not a need to worry if something spills on it. It is the perfect speaker for a summer day because not only is it waterproof, it also floats, so you won't have to worry about it falling in the water.
The integrated solar panels create a 325 mAh per hour of solar power, which is more power than the average speaker uses, meaning you aren't going to have to ever plug it into a power outlet again.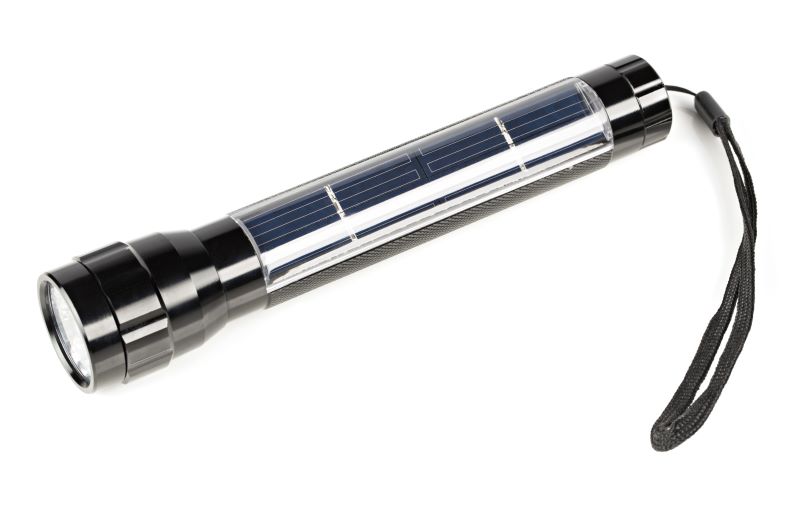 The Solar Power Flashlight
This trendy ECEEN flashlight can be charged through its built-in 5V solar panel, which will give you almost unlimited solar power in the daytime and you can use it to light up the nighttime. If the sun is shining, you can choose to power your flashlight with solar energy, utilizing clean energy from the sun to provide power for your flashlight.
It can be fully charged with just 8 hours in the sun, and in 4-5 hours by using the USB cable. A full charge is going to equal 3-4 hours of power, and the flashlight can hold the charge over 3 years. This solar power device can work contentiously for 4 hours.
If the day isn't ideal and you aren't able to charge your solar power flashlight another way, it comes with a high capacity rechargeable battery. This battery lets you store a sufficient amount of power to make sure that solar energy flashlight can stay bright for a long time.
The flashlight is equipped with solar panels and it is also extremely durable, which is always nice when it comes to outdoor use. It's waterproof and as long as you aren't banging it against rocks you shouldn't have to worry about the aluminum flashlight. It has a sleek and lean design that makes it easy to handle, but it is built solidly.
Pest Repeller by Pest Soldier
One of the most annoying things that plague people who are just trying to enjoy the great outdoors is pests. Regardless if you live on a farm, ranch, in the city, or you have been camping, chances are you have experienced just how annoying pests can be. The solar energy pest repeller works through all weather and seasons and it can work continuously for 30 days and a single charge.
Yeti Goal Zero Solar Power Generator
The retail cost of this solar-powered system is $459.99 and it is a great, lightweight answer to all of your camping needs. You can recharge the generator from your wall, car, and will have the option of getting the Goal Zero Nomad Solar Panel that is sold-separately this way you will never run out solar power.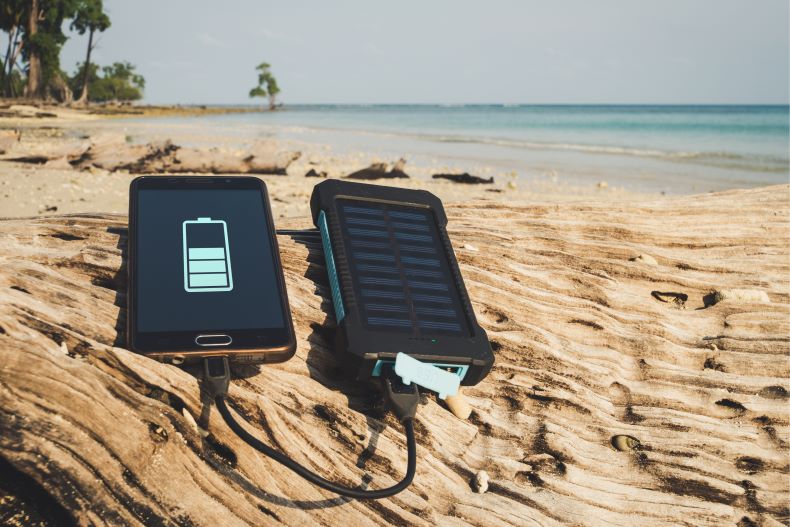 The Solar Power Battery Charger
This tiny solar power device is a high capacity device. It provides 10,000 mAh solar energy batteries that can charge your phone with solar power several times. It also has great protection for the solar panel that is in the device, surrounding the solar panel with silicon to protect the device in the great outdoors.
The solar energy charger also has faster-charging speeds and two separate input methods. You can either charge the device with solar power and with the option of plugging it in the wall to charge it.
The suggested method of use is to charge the inner battery when it is 0% through USB and then use the solar power to charge the battery for a constant refill of power.