Wine, Beer, and Solar Power
A growing trend in the United States is visiting wineries and breweries. Along with wineries and breweries becoming more popular so are solar panel installations. A lot more businesses are getting solar-powered systems on their buildings and property to utilize all of the benefits of solar power, (which includes but is not limited to wineries and breweries).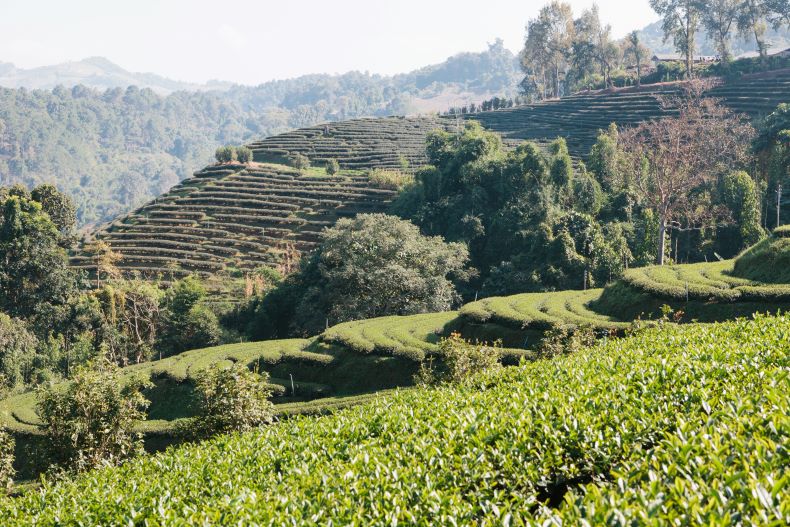 Wine and Solar Power
Small-scale solar power generation is rising across the industrial and commercial sectors, and there is a huge rise in solar in California due to it. California is not only a leader solar panel installations and the production of solar energy, but California is also a national leader in what many people consider an area that is just as vital as solar power production, and that is wine production. California's wine production is so large that if the state were its own country it would be the fourth-largest producer of wine. The state also accounts for 90% of the wine that is produced in the United States.
As popular as solar power and wineries are, individually, in California, it was expected that vineyards would begin to adopt solar panel installations on their grounds. Wineries can capture quite a bit of solar power and then convert it into usable solar energy, which is a reason that solar in California, especially in wineries are increasing.
Why Solar in California Wineries Fit
For starters, it isn't just wineries in California that are getting solar panel installations. There are wineries all over the world who are experiencing the benefits of solar power with their solar-powered systems. Lakewood Vineyards in New York has a solar panel installation on their property as well as Tenuta Delle Terre Nere in Sicily and Domanie f Nidoleres in France.
But California is a leader in the wine and solar power industry so we will be discussing how these two industries can go hand in hand and how wineries in California are experiencing the benefits of the warm sun in more ways than one.
Putting Solar Power and Wine Together
If you look at all of the advantages that California has for the wine and solar power industries, having the fields overlap is a natural pairing.
Since California is an ideal place for both solar power and wineries, the logical question will then become 'how are we able to combine both solar panels and wineries in a fruitful relationship?' Wineries have been using solar-powered systems for years no due to the benefits that are provided for the wineries.
There are a few reasons why solar power and wineries fit perfectly. For one, the efficiency of solar panels is at an all-time high right now, and at about 77 degrees Fahrenheit and can absorb the sunlight on cloudy days and a warm climate that is optimal for solar panels is the perfect weather to grow grapes.
Solar energy isn't only going to work better on wineries when compared to other industries, but it also provides some unique benefits to the wineries that have solar panel installations.
The technology of solar-powered systems technology itself is reliable for long periods as well as economic benefits and can earn a 20% return on the solar panels. Another reason that the solar panels benefit wineries is that they often generate enough solar power to sell it back to the utility company.
Which will bring us to our next solar-powered beverage, beer.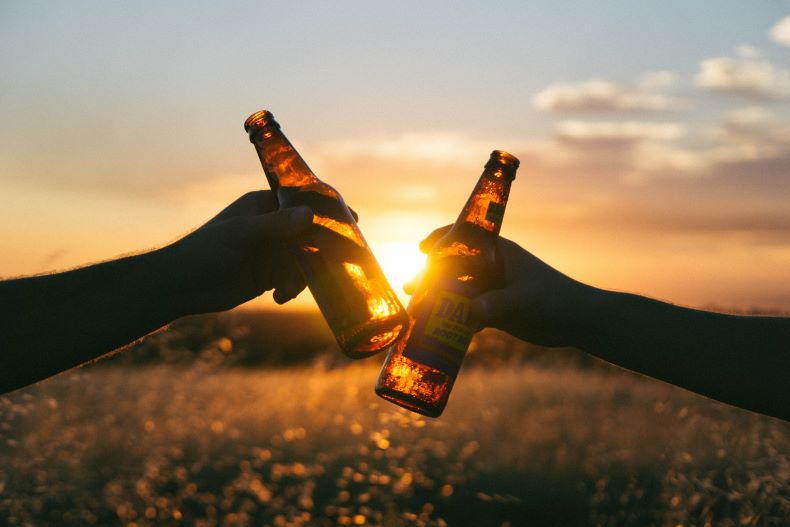 The Reason Breweries Go Solar
The process of brewing beer is energy-consuming. Given the number of craft breweries that have expressed interest in sustainability, it shouldn't be a surprise that more and more breweries around the United States that are making the switch to solar power.
Because the process of brewing beer is an energy-consuming process, brewers are constantly looking at cost solutions that are environmentally friendly ways to make their brews. The Brewer's Association had made it easy to estimate just how much energy is consumed during the brewing beer process, and savings that will result in the electric bill if the breweries were to install solar-powered systems.
The sustainability manual for breweries that was recently published by the Brewer's Association, every single beer that is produced by a brewery requires between 12 and 22 kilowatt-hours of electricity on average. There are specific definitions for how many barrels a brewery needs to produce per year to be considered a "micro-brewery" versus "craft-brewery" or a "regional-brewery": a microbrewery must produce no more than 15,000 and 6,000,000 barrels per year.
Zoning in specifically on a microbrewery, producing 15,000 barrels of beer per year will consumer 180,000 and 330,000 kilowatt-hours, meaning that annual electricity bills in the ballpark of $25,000 to $50,000 -which is just the process of producing beer.
If the breweries go solar, they can save big on electricity costs. If the breweries wish to meet all of the electricity needs, they will most likely need to get solar-powered systems that are a couple of hundred kilowatts, which depends on how their beer-making process work and where in the country they are located. Because commercial solar panel installations are less expensive on a dollar-per-Watt basis than residential solar panel installations due to the economies of scale, breweries could be looking at saving hundreds and thousands of dollars on avoided electricity costs through the solar-powered systems lifetime, which is typically 25 to 35 years.
The process of making beer sucks a lot of energy out of the environment, from the sourcing of the ingredients, such as, grains, hops, and water, to use electricity, gas and other resources that are needed to power the operations of brewing beer. Keeping this in mind, there are quite a few brewers are becoming more and more thoughtful about how and where they source their ingredients, and some are also turning to the larger power source to help offset energy demands: the sun. There are currently over 140 breweries that use solar power in the United States.
As sources of renewable energy infiltrate the beer world, the smaller independent brewpubs like the Arizona Wilderness Brewing Co. in Gilbert, Arizona, and microbreweries like Maine Beer Company in Freeport, Maine, jumping on board alongside larger companies, like Sierra Nevada, New Belgium, Victory, Great Lakes, and Ninkasi. In 2017, Anheuser-Busch announced a shift towards 100% solar energy and wind energy for its craft subsidiaries by 2020 as part of the Elevate initiative.
When the breweries decide to get a solar panel installation, they reduce the need for fossil fuels and the emissions of harmful gases into the atmosphere, which some people think is motivation for most breweries, they want to experience the environmental benefits of solar energy. Back in 2011, Boulevard brewing set up its very first 18-kW solar-powered system on the roof of one of their breweries, which is followed by a much larger solar-powered system that is located on top of the 4,000 square-foot canning hall that generates 200 kW of solar energy. The solar-powered system generates around a quarter of the solar energy that the brewery uses to make the beer every year and it allows for an unexpected perk: a free electric car charging for employees and guests.