Use Solar Power on Your Camping Trips
Solar panels have come a long way since the start of the solar power industry. Now solar power manufacturers are creating solar panel installations for more than just homes. Now solar-powered systems are a good resource for on-the-go solar electricity, that's right solar panels can now be used on RV's, tents and other outdoor products so you can take your solar energy where ever you go.
Solar-Powered Systems and RV's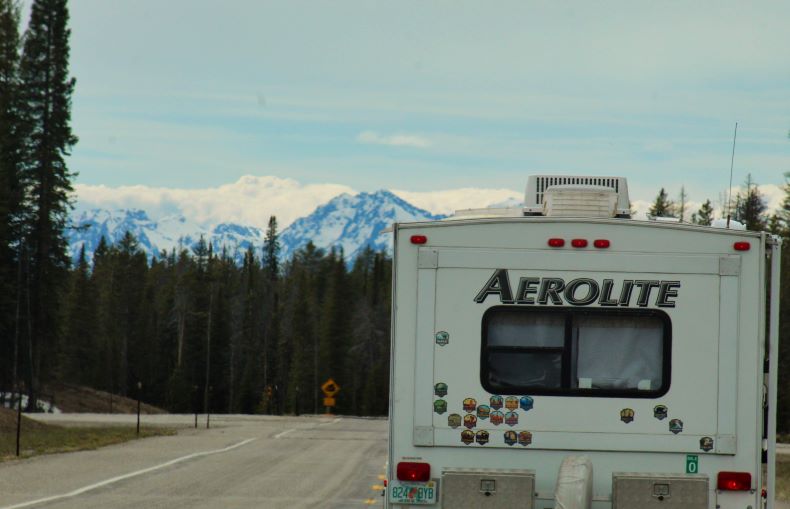 When it comes to solar panel installations on RV's, the solar panels work the same way as they do for residential solar panel installations. The solar panels capture the sunlight and then convert it into solar electricity, and you can then use solar electricity to provide power for appliances. You can then buy specialized portable solar panels designed to be easy to set up and takedown for RVs, and small or flexible solar panels that are specifically designed for the solar panel installation on the rooftop of an RV.
An important difference between residential solar panels and RV solar panels is the solar-powered system size; the RV set up for solar panels are typically designed to create enough solar power to recharge small devices or a few of the larger kitchen appliances, while home solar-powered systems are usually sized to cover most of your property's solar electricity needs. You can always add more solar panels to your RV solar panel installation, but because most RV's don't have much roof space and solar energy storage capacity requirements, RV solar-powered systems are generally on the smaller side compared to a residential rooftop solar panel installation.
If you spend time camping and traveling in an RV, a solar panel installation can be a very cost-effective, environmentally friendly, and convenient way to use solar electricity on the go. Solar-powered systems generally require little to no maintenance and provide a dependable source of solar electricity while the sun is shining. For RV owners that mostly stick to campgrounds with electrical hookups, you will find out that solar panels aren't going to provide enough extra benefits to rationalize spending money on them.
You can find out more about RV solar panel installations here!
Solar Power Tents
If you are a camper that prefers to camp in a tent, you can still experience the benefits of camping with solar panels. Several tents come equipped with solar-powered systems.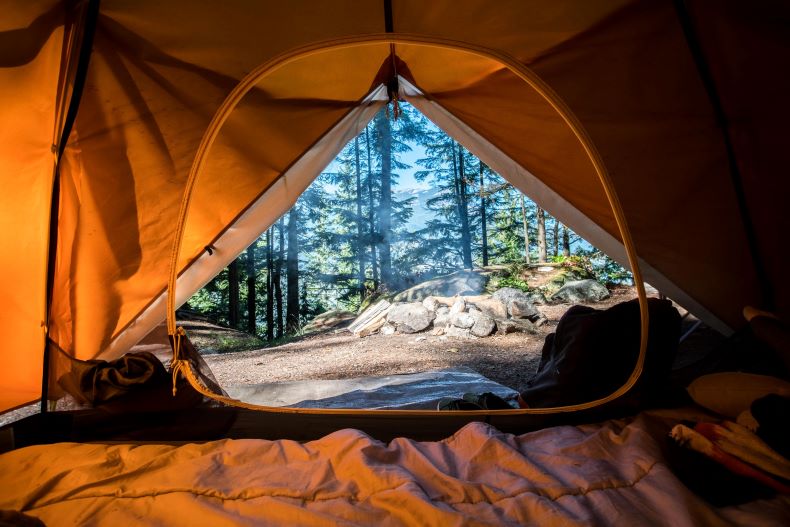 High-Quality Solar Power Tent
The High-Quality Solar Power Tent is going to change the way that you go camping. The unique thing about this tent is that it was created by campers for campers. This innovative tent can withstand extreme weather and it serves as a great source of solar power to supply a charger for your cell phone.
The solar energy pack includes solar panels, data wire, lock and power bank. The solar power pack is going to keep your phone and USB gadgets charged, thanks to the solar panels that will sit on the roof of the tent and will even generate solar electricity in the indirect sunlight.
Eureka 3-Season Solar InTent
If you are looking for a tent with solar power with its electric illumination, then you are in luck! The Eureka 3-Season Solar InTent is extremely spacious and very portable.
The solar power tent has copied a lot of its features from Eureka's military tent and has some pretty impressive features. The solar power tent has highly resistant materials on the tents walls, floor, and flies that cone with StormShield technology, the tent is one of the most well-engineered tents on the market.
The solar energy equipment comes with the tent and the solar panels are meant to be positioned at the top of the tent and can receive eight hours of sunlight for an equal amount of LED illumination of the interior using a special lantern that was designed specifically for military purposes.
If you are interested in solar panels and tents you can find out more here!
Solar Products
Solar panels are getting more and more popular, so much so that they are being added to everyday products. These solar energy products can help people reduce their carbon footprints, and if you don't have an RV or a tent yet you still want to go camping with solar energy, just buy some of this product and you will be good to go.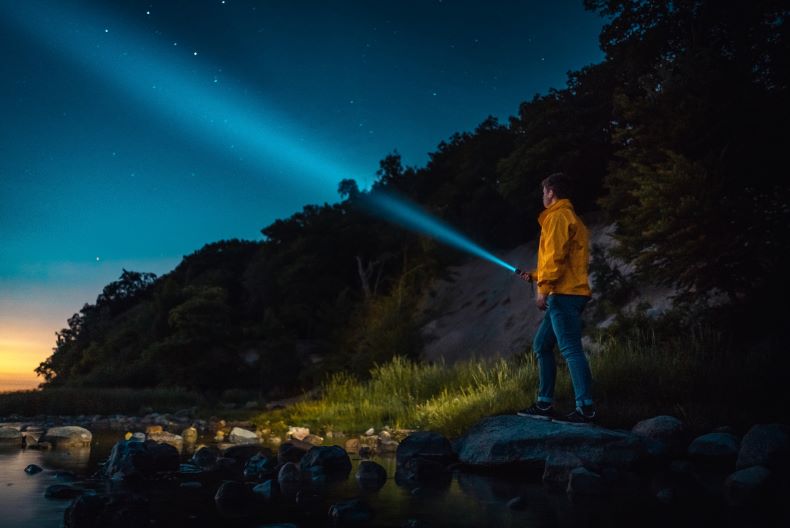 The Solar Power Flashlight
This tech-trendy ECEEN flashlight can be charged through their built-in 5V solar panels, which will give you close to unlimited solar power during the day and can use it to light up the night. If the sun is shining, you can choose the powered by solar energy option to use clean energy from the to provide solar power for your flashlight.
The solar-powered system is extremely bright with a 1W LED, 150 lumens powerful light best in its class. It can provide about 50 meters of light. It is also extremely durable when it comes to solar power use. It's waterproof and as long as you aren't banging it against rocks you shouldn't have to worry about the aluminum flashlight breaking. The solar power flashlight can be fully charged in 8 hours in the sun and 4-5 hours using the USB cable. A full charge will equal 3-4 hours of solar power and the flashlight can hold the charge for over 3 years. If you need the flashlight to work contentiously you will have 4 hours of solar power.
The Solar Power Battery Charger
The little solar power device is a high capacity device and it provides 10,000 mAh solar power batteries that can charge your phone with solar power several times. It also has great protection for the solar panels on the device, it is surrounded by silicon to protect the device in the great outdoors.
The solar energy charger also has faster-charging speeds, along with two separate inputs with methods, to charge the power charger with solar power and with the option of plugging it into the wall to change it.
The suggested method of use is to charge the inner battery when it is 0% through the USB and then use to solar power charge only a constant refill to power.
Learn more about innovative products with solar panels here!