7 Solar Transportation Methods
On the last segment of solar transportation, we covered solar cars, trains, yachts, ferries, planes, RVs, and buses. But solar isn't stopping there.
Here are seven more ways that solar is moving the world today.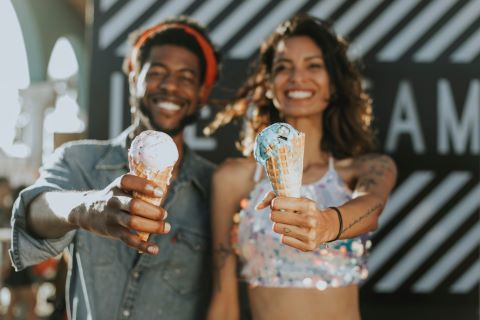 Solar Ice Cream Truck
It's a hot summer afternoon, and suddenly you hear the faint sound of a jingle coming around the corner - ICE CREAM!
Traditionally, ice cream trucks are dirty looking, diesel-burning machines, emitting exhaust as they roll around the neighborhood at 25 mph or less. But did you know that in the UK, Nissan released an electric, solar-powered ice cream truck?
As part of the UK's Clean Air Day this year, a zero-emissions ice cream van, equipped with solar panels and two Nissan Energy ROAM power packs, served up some sustainable ice cream from Mackie's, an ice cream company that uses wind and solar power to make its sweet treats.
Now that's green innovation that we all can get behind!
Solar Scooter
Forget hoverboards, why not get a solar scooter for Christmas?
Daymak sells a kick scooter with a solar panel installed on the base that charges when you aren't using it and when you are (assuming your're not completely covering the panel). Get up to 1km of range for each hour of sunlight, and play your favorite tunes through its bluetooth speakers while you ride on sunshine.
And at $299 SRP, it's entirely affordable. Finally, a mode of solar transportation that is potentially within my budget!
For seniors or folks that have trouble getting around, Daymak also offers a solar-powered electric mobility scooter. For $8,999, grandma can ride around in style in a Boomerbuggy XS, with an 80W high efficiency solar panel on the roof, for about a mile of range for every hour of charge.
Solar Bike
Electric bicycles are becoming more popular, but have you heard of a solar e-bike?
In 2018, a group of solar-powered e-bikes raced 8,000 miles from Lyon, France to Guangzhou, China as part of Sun Trip, an event created to raise awareness of solar energy. The first Sun Trip event began in 2010, from France to Japan. These solar e-bikes are custom-made, using a solar panel mounted on a pull-behind trailer. With an online guide, you can learn how to make your own DIY solar bike as well.
While solar e-bikes do exist for retail sale, they can be expensive, and don't yet have wide availability. You can get a solar mini-bike from Daymak that uses a lithium ion solar panel power pack for a cool $3,999.
Solar Motorcycle
If a bike doesn't have enough power for you, why not try a solar electric motorcycle?
In 2013, the Lightning SuperBike became the fastest production motorcycle in the world at 218 mph, winning the Pikes Peak International Hill Climb. The best part? It had no engine. Charged at a mobile charging station, the speedy motorcycle runs on solar-powered batteries, with a 125 kW electric motor. At regular speeds, it gets a 100-mile range for highway, and 160 for city, due to regenerative braking.
While motorcycles are not charged by solar themselves, portable solar charging stations are making solar electric motorcycles possible.
Solar Semi-Truck
While solar can't yet provide enough power to run an enormous truck, it can help drivers run electric HVAC systems in sleeper-cabs, reducing engine idling and extending the life of the battery, according to a report from the North American Council for Freight Efficiency. It's 2018 "Solar for Tractors and Trailers" report says that the right equipment can pay for itself in about three years.
Solar Spacecraft
While this one might seem like something out of a science fiction novel, solar-powered spacecraft are already soaring through space.
The Planetary Society just this month demonstrated its LightSail 2 technology, which uses a huge sail to harness the energy and momentum of photons from the Sun to propel the craft and change its orbit. The success of this program means that, in the future, we may not need to bring fuel with us on space expeditions, reducing the payload and emissions from launching.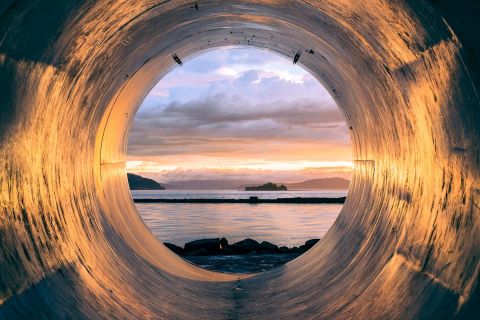 Solar Tube
This one is straight out of science fiction, but one company is hoping to make it a reality. Rival to the Hyperloop, Hyper Chariot is seeking to create a solar-powered transport system that will shoot passengers safely through a vacuum tube at 4,000 mph.
Would you ride a solar tube? Leave a comment below!
Let solar power everything in your home - get four free quotes on installing solar panels for your roof with the HahaSmart Price Checker.
Get creative and design your own solar array with the HahaSmart DIY Design Tool.