Sunday Night Solar Lights
All right Sunday night where are you… getting your power from?
Football season is right around the corner and the announcement that Joan Jett and Carrie Underwood collaborating to bring back the iconic Sunday night football theme song isn't the only thing that is getting fans pumped for the 2019/20 season.
September 5th, Aaron Rodgers and the Greenbay Packers will take on Mitch Trubisky and the Chicago Bears. While most fans are going to be focused on the first division rivalry of the season, another interesting development this coming Football season is actually happening off of the field. A ton of NFL stadiums is getting solar panel installations to help save on energy as well as experiencing the environmental benefits of solar energy, which makes the football experience even more enjoyable.
It shouldn't be a surprise that NFL stadiums are some of the largest sports venues in America. A lot of the NFL stadiums are more than one million square feet and are in the top 0.1%, by size, of all U.S. commercial buildings. Meaning that they are going to require a lot of operating energy, but this also means that there is a lot of savings that they offer as well as an increase in the environmental benefits of solar energy when arenas this big switch over to solar-powered systems.
Here are some of the top stadiums that have made the switch to sources of renewable energy: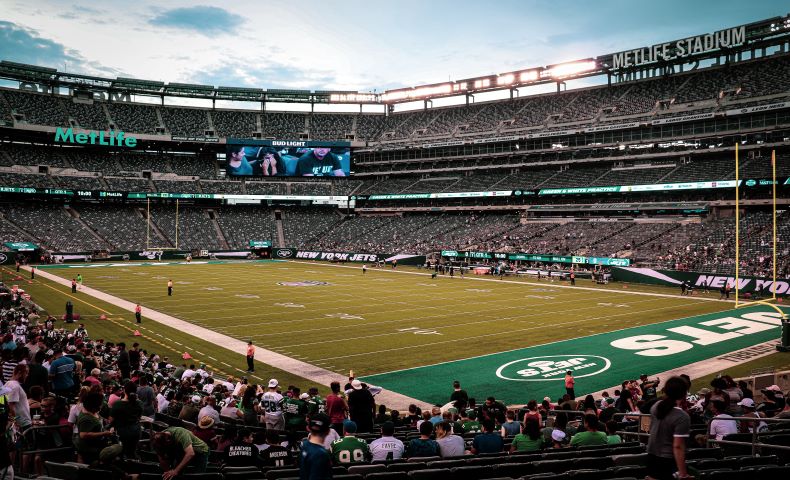 MetLife Stadium
Giants and Jets fans may not be used to hearing their teams talked about in a positive manner in the past few years, but one thing is for sure, Baker Mayfield can't diss the Giants and Jets power production. The MetLife stadium was deemed one of the top 10 most energy efficient stadiums by Energy Digital. Even though the MetLife stadium is twice the size of the stadium that it replaced in 2010, MetLife stadium consumes 30% fewer energy thanks in part to LED lighting and lighting controls that are powered by a solar-powered system that has 1,350 solar panels. The two team stadium also has energy-efficient windows, ENERGYSTAR office equipment, kitchen appliances, and concession equipment, and HVAC technologies that will reduce energy demand and maintain performance for its refrigerators and chilled water air conditioning.
The New York Jet's Atlantic Health Training Facility is also going to save energy through 3,000 solar panels, improved heating, and cooling system operation, real-time solar power monitoring, and a three-phased LED lighting and controls project that is replacing all parking lot, roadway, interior fixtures and roof hanging field house lights with more efficient LED fixtures. Le'veon Bell and Saquon Barkley aren't the only notable running power in New York.
CenturyLink Field
CenturyLink Field is known in the NFL as one of the more difficult stadiums to win at due to the infamous 'twelfth man', but the stadium isn't hard on the environment. Over the last decade, they have implemented a robust sustainability program over the last decade, that is resulting in a 21% reducing in annual energy costs - even in the face of rising visitor attendance. The stadium uses highly efficient lights and point-of-use lighting controls in concession stands, restrooms and storage spaces to ensure that lighting is only used when needed. The stadium also has on-site solar-powered systems with more than 3,500 solar panels to generate the amount of solar energy that is equivalent to the amount that is needed to power 95 Seattle-area homes for an entire year. The stadium also uses a cool rooftop to reduce heat absorption and building energy costs. I guess you could say they solar-powered system installed at the Seahawks stadium is like the 'thirteenth man' on the field.
Lincoln Financial Field
The Eagles starting Quarterback is coming back from a back-to-back injury-ridden seasons and it has many people questioning if he will come back healthy and in-sync with the rest of the team and is he really a sustainable long-term quarterback? But the stadium's energy sustainability isn't something that even Jerry Jones can ridicule. 'The Linc' is considered one of the "greenest" stadiums in the world. It has on-site sources of renewable energy, that comes from over 11,000 solar panels and 14 wind turbines, that provide solar energy more than four times the power that is used during a season of home games. Through a variety of conservation programs, such as an improved building management system and a properly evaluated commissioning of the building, the team was able to reduce its solar energy bills by 33%. They also saved up to 5 years in electric costs thanks in part to new occupancy-based lighting controls. Philly's sources of renewable energy are showing the environment some 'Brotherly Love' through the environmental benefits of solar energy.
M&T Bank Stadium
The second-year Quarterback, Lamar Jackson, isn't the only thing that Ravens fans have to be excited about this year. M&T Bank Stadium is the very first existing stadium to be LEED Gold certified. The stadium is 27% more energy efficient than the national average and reduced its electricity use from 2005-2012 by 5 million kilowatt-hours, which is equivalent to the energy that is needed to provide heat for 440 homes for a whole year. In 2016, M&T installed more than 1,200 solar panels on its field house and grounds-keeping buildings. The addition of solar panels should generate roughly 15% if the team's electricity needs.
FedEx Field
The Washington Redskins may have just announced the Case Keenum is their starting Quarterback week one verse their division rivals the Philadelphia Eagles. But another vital thing to note when talking about the Washington Redskins is, like their division rivals (both the Philadelphia Eagles and the New York Giants), they value the environmental benefits of solar energy. The stadium has multiple solar panel installations that total 8,000 solar panels that can generate up to 2,000 kW of solar energy. The solar-powered systems create enough solar power to provide 20% of en energy on home game days and 100% of the energy on non-game days. The stadium has a state-of-the-art solar-powered system sculpture that is named the Solar Man. The Redskins Stadium also features ten electric vehicle charging stations.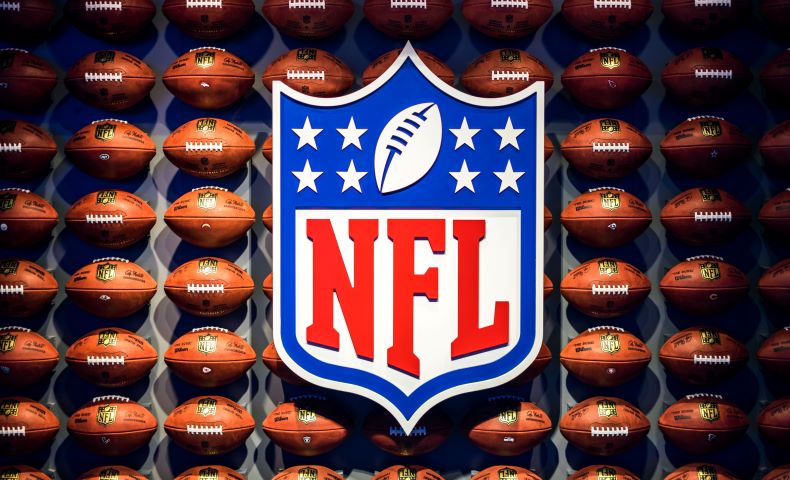 The NFL and Solar Power
You don't have to go to one of these stadiums (or another stadium with solar-powered systems) to enjoy the NFL on solar energy. You can power your television with a solar panel installation of your own. To check out the prices of getting a solar-powered system installed on your rooftop you can go to HaHaSmart and then use the price checker tool.