Solar Landfill; Trash Turning to Treasure?
The Environmental Protection Agency (EPA) thinks so.
New initiatives aim to turn old landfills into solar energy powerhouses by installing solar panels on unusable land. The solar farms could help power the 49% of American homes without rooftop solar access and reduce carbon emissions.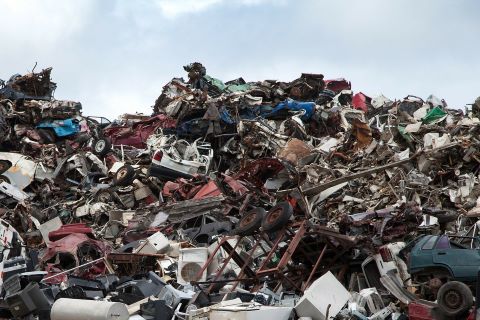 According to the EPA, the US has about 2,000 active landfills and over 10,000 old municipal landfills.
What do you do with all those landfills once they are full and retired? Is all that land just destined to become, literally, wasted space?
Not with today's technology!
Programs to Repurpose Contaminated Land and Landfills
The EPA is leading the push to repurpose landfills, with its RE-Powering America's Land program, which seeks to build renewable energy on potentially contaminated lands, landfills and mine sites, and Superfund Redevelopment Initiative, helping safely reuse and redevelop Superfund hazardous waste sites for productive use. The EPA recommends community solar, or solar farms, as an excellent opportunity to develop contaminated sites.
Solar farms can turn unusable lands, like landfills or brownfields, into clean energy power houses for local communities that may not otherwise have the ability to adopt solar, taking something very polluting and unhealthy for the Earth and producing something green and clean, reducing carbon emissions and helping turn the tide of climage change.
By building solar farms atop piles of junk, cities can repurpose land to power positive change.
Here's how.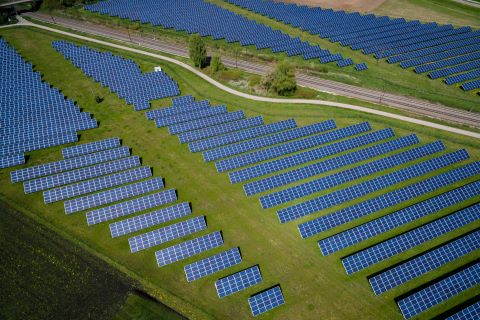 The problem: finding space for solar panels
Solar is one of the best ways for us to make a change toward clean, renewable energy in the US - however, solar panels require a lot of space, and not everyone wants to look at them.
While many utility-scale solar installations have popped up in remote locations like deserts, this doesn't always make the best option for communities that don't live nearby, and can require expensive transmission lines to bring the power to cities in need.
The solution: install solar panels on landfills.
These "unusable" lands are ideal for solar installations, as they provide ample space, few barriers, and are out of sight of, without being too far from, residents who need the power.
Landfills tend to be close to power lines and roads, allowing immediate delivery of solar energy to consumers.
Landfills are contructed with minimal grade, which is perfect for optimal siting of solar photovoltaic installations. The EPA and National Renewable Energy Laboratory have provided a document for guidance on Best Practices for Siting Solar Photovoltaics on Municipal Solid Waste Landfills for local stakeholders.
Landfills can also be acquired at a low cost to solar companies and developers, helping to support the financial viability and profitability of large-scale solar projects.
Solar Farms on Landfills
Let's take a look at some of the communities that have already repurposed their landfills for the greater good.
Somerville, Tennessee
In May 2019, C2 Energy Capital completed the largest solar landfill project in Tennessee, a 2.7-MW PV system in Fayette County.
Cinnaminson, New Jersey
Just this week, as part of its Superfund Redevelopment Initivative, the EPA announced that Burlington Country has topped its Cinnaminson landfill with 32,490 solar panels - or 13 MW of solar power - enough to power up to 2,600 homes.
Annapolis, Maryland
In 2018, Building Energy announced completion of the largest solar landfill project in the US in Annapolis, MD, with 18 MW of solar capacity.
Rochester, New York
Rochester's Emerson Street Landfill is now the home of a 2-MW, 8,000-panel solar farm, saving the city $80,000 per year in electricity costs and reducing carbon emissions by 2300 metric tons per year - the equivalent of emissions from 500 cars.
Cities in Massachusetts
Randolph, Plainville, East Bridgewater, Williamstown, Northhampton, and Tyngsborough all boast solar landfills.
Fairfax County, Virginia
Virigina is currently making a push for 2019 legislation that will remove legal barriers to solar landfill projects. Fairfax County has a goal to build at least 5 MW of solar on a landfill if the reform is passed.
And these are just a few of the recent projects - many more exist or are planned, and we hope to see greater adoption of this practice in the future as solar takes off across the US.
Imagine how much clean, renewable energy we could produce if we turned all of the thousands of old landfills across the nation into solar energy powerhouses?
What a way to recycle old garbage!
Do you think landfills are the future of solar? Leave a comment below!
Until the day that trash powers our electronics (like the DeLorean in Back to the Future - "I need fuel!"), you can power your home with energy from the sun.
Use HahaSmart's Price Checker to see how much you can save on solar installation today.
Find the perfect fit for your roof with the DIY Design Tool.