Most homeowners who are looking to get a solar panel installation on their rooftops, an 8-kilowatt (kW) solar power system is the best sized out of all of the solar-powered systems, to reduce the electricity costs. Getting the right price for your solar panel installation and to maximize your long-term savings is easiest when comparing your offers with the prices that solar shoppers see in your area.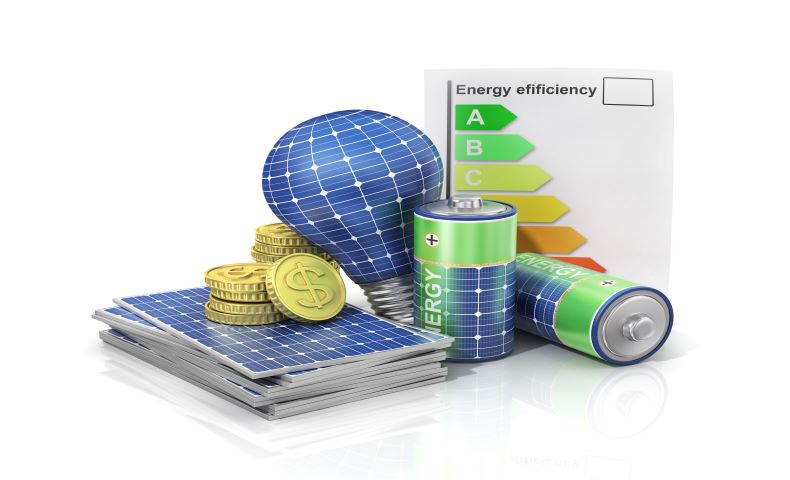 How Much is the Cost of Solar for an 8kW Solar-Powered System?
As of July 2019, on average the cost of solar in the U.S. is $2.98 per watt ($23,840 for an 8-kilowatt solar power system). Making the total cost of solar for an 8kW solar power system, after the 30% Federal ITC discount (not factoring in the additional rebates or solar incentives), $16,688.
The Cost of Solar For an 8kW Solar Panel System in your State
To give you a sense of the actual cost of solar that homeowners shopping for panels are paying for an 8kW solar power system across the United States, we will list the average cost of solar in states that are flourishing with solar power.
The cost of solar that are included in the table below the 30 percent federal tax credit for solar panels has already been deducted from the cost of solar for an 8kW solar power system. It all depends on where you live, you also could benefit from the extra solar rebates and solar incentives that homeowners can cut what the out-of-pocket cost of solar down even more. If you live in a state that offers a wide variety of solar incentives and has a market for solar renewable energy certificates (SRECs), you can also earn a little extra cash by selling the SRECs that are generated by your solar panels.
Even if you are from an area that doesn't offer additional solar incentives or rebates, the federal tax credit will significantly reduce the cost of solar. Either way, when homeowners are shopping around for solar-powered systems, it is best if they were to get multiple different quotes from different solar companies, this way they can compare and contrast this different costs of solar panels and the equipment that they come within each quote from the different solar companies. By doing so it ensures that the home's owner receives the best cost of solar for their solar panel installation
| | |
| --- | --- |
| State | Cost of Solar for an 8kW Solar Power System |
| Arizona | $21,840 - $27,120 |
| | $21,040 - $26,320 |
| Colorado | $22,800 - $27,600 |
| Florida | $17,600 - $24,480 |
| Massachusetts | $22,720 - $27,840 |
| Maryland | $19,440 - $24,880 |
| New Jersey | $20,400 - $27,120 |
| New York | $20,960 - $30,400 |
| Texas | $20,560 - $25,040 |
| Washington | $19,920 - $25,200 |
Homeowners need to note that the numbers offer guidance at the beginning of the shopping for solar panels process. Many factors are going to determine how much solar-powered systems are going to cost. An example being, if you want high-efficiency solar power equipment, or if you are going to need special accommodations for a complicated roof, your solar-powered system could end up costing you higher than originally anticipated. If you receive a quote for a solar panel installation where the cost of solar is significantly higher or lower than the typical range of an 8 kW solar power system cost in your state, ask the installer the reason behind the solar panels quote. Any reputable solar company is going to take you through their proposal step by step.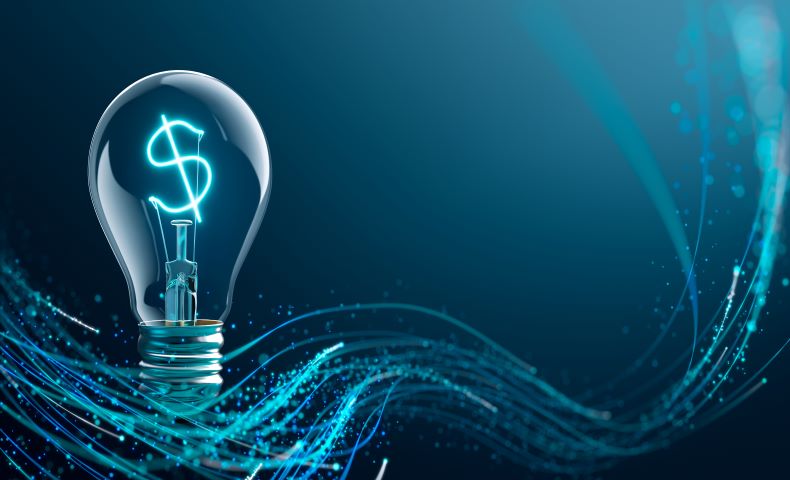 How Much Electricity an 8 kW Solar Power System Going to Produce
It should not come as shock to homeowners who have done a little bit of research in regards to how solar panels work, that the amount of sunshine where you live is going to determine how much electricity is produced by your solar panels. If you get a solar panel installation on your Las Vegas rooftop of an 8kW solar power system, it is going to produce 30 percent more electricity than if you installed the same 8kW solar power system on a rooftop in New York City. That doesn't mean that you are going to have to live in Las Vegas for solar panels to be a good option for your home. Solar Panels are a smart investment for everyone and can be very beneficial for homeowners that have higher electricity bills.
Listed in the table, are the collected estimated average solar electricity production numbers for an 8kW solar power system in cities across the United States. For comparison, the average U.S. household uses 867 kilowatt-hours (kWh) a month, a total of 14,400 kWh per year.
Solar Electricity Output of an 8kW Solar Power System in U.S. Cities
| | | | |
| --- | --- | --- | --- |
| City | Average Daily KWH | Average Monthly KWH | Average Annual KWH |
| Austin, TX | 32.5 | 988 | 11,853 |
| Boston, MA | 29.0 | 881 | 10,568 |
| Cleveland, OH | 26.6 | 809 | 9,713 |
| Denver, CO | 33.5 | 1,019 | 12,223 |
| Hartford, CT | 27.3 | 830 | 9,958 |
| Las Vegas, NV | 38.6 | 1,173 | 14,071 |
| Los Angeles, CA | 34.7 | 1,055 | 12,661 |
| Miami, FL | 32.1 | 975 | 11,699 |
| New York City | 27.9 | 850 | 10,194 |
| Philadelphia, PA | 28.6 | 868 | 10,419 |
| Phoenix, AZ | 37.9 | 1,152 | 13,827 |
| Seattle, WA | 23.9 | 726 | 8,714 |