After getting a solar panel installation, a lot of homeowners are left wondering how they can monitor how much solar energy their solar-powered systems are producing, as well as how much solar power they are consuming. Well, there are various kinds of monitoring systems for solar panels that they can use.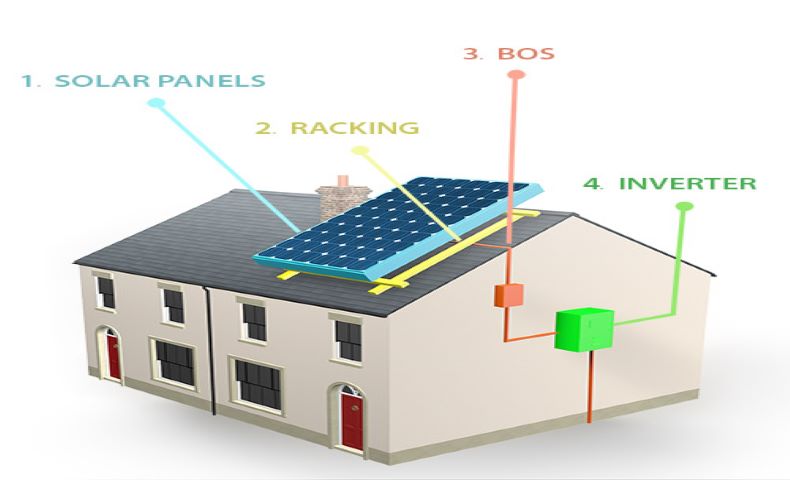 Top Solar Panel Monitoring Systems
After getting a solar panel installation and it is operational, homeowners wonder if they should monitor their solar-powered systems and how much solar energy it is producing. The answer is yes, it is a good idea to monitor the solar-powered systems and their solar power-producing. Knowing exactly how your solar panels are operating will enable you to see whether they are a good investment or not.
A monitoring system for your solar-powered systems is built to help you understand your system's performance. Through this, you can stop relying on what someone else tells you about it.
With a monitoring system for solar panels, you will be able to get real-time information about the various aspects of the operation of your solar-powered system.
A monitoring system for solar panels offers you information about solar energy production and consumption, any damage that is done to the solar-powered systems, optimization of solar energy use and more.
When you monitor your solar-powered systems, it ensures that you aren't going to be caught off-guard in case something goes wrong.
There are also modern solar-powered systems monitoring methods available for homeowners with a solar panel installation. These methods offer more convenient options to track everything, including hardware setting, the efficiency of a solar panel, long-term usage, and more.
Therefore, if a homeowner, is looking for ways to monitor their solar panels output, these methods will suit them well.
How do Solar Panel Monitoring Systems Work?
A solar power monitoring system works through a solar power inverter. In most cases, the solar companies will sell their solar power inverter with a patented, built-in solar energy monitoring software setup.
The monitoring solar-powered is pretty straightforward. In the process of converting the direct current from the solar panels to an alternating current by the solar power inverter, the solar-powered systems collect data about the production and power levels. The information will then be sent to a cloud-based monitoring system for solar energy and its related apps.
The homeowners are then able to access this information by using their mobile apps, or they can pair smart home gadgets. There are also some monitoring systems for solar power that offer on-site monitoring.
Rather than the data getting sent to a cloud-based system, it is then sent to the on-site monitoring system.
In addition, a large number of solar power monitoring systems can be set up to include cellular capabilities. This means that even without a Wi-Fi connection, you can still access the systems information that is accessible in the cloud.
Through this, it means that solar energy monitoring systems are accessible, even when your internet connection is down.
There are also solar-powered systems that have solar power optimizers allows for continuous solar energy monitoring, including during internet outages, as they don't rely on Wi-Fi connection. But, there are some monitoring systems solar panels won't operate in the absence of a Wi-Fi connection.
For example, the microinverter monitoring systems to check the efficiency of a solar panel does require an internet connection to be able to monitor all of the solar panels separately, and in real-time.
Solar Panel Monitoring Methods
There are quite a few methods of monitoring the efficiency of a solar panel as well as the consumption and performance. Here are a few methods to monitor solar power:
Direct PC Connection
In the method, the solar power inverter is then connected to a PC either using a Bluetooth device or a CAT5 cable. Here you can download a free monitoring software from the website of the solar power inverters manufacturer.
This method of monitoring the solar energy production of solar panel installation, gives you the data logging advantage, it is also one of the cheapest solar monitoring methods.
Use of Mobile Devices
With the solar power technological advancements, homeowners are now able to monitor the amount of solar energy being produced from their solar-powered systems from their smartphones. Because most solar power inverters allow for Bluetooth integrations, you are therefore able to, connect it to mobile devices and a whole lot more convenient when it comes to monitoring the efficiency of a solar panel.
This method makes it possible for homeowners to remotely monitor the solar-powered systems, as well as allowing you to control core settings to make custom usage-profiles.
This system allows for wireless solar energy monitoring. Also, depending on the setting, it is now possible to remotely view the data using internet connections or through SMS texts.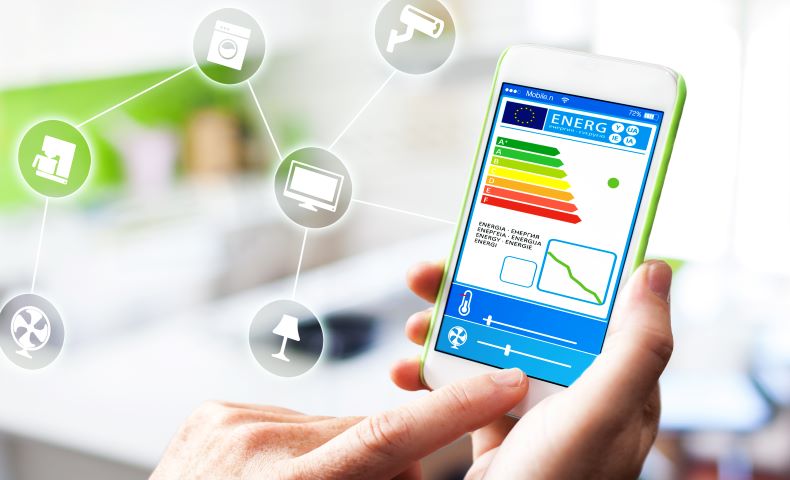 Monitoring Display Unit
Traditionally, this used to be the main and only way of monitoring of the solar-powered systems. The method is unique in involving the gathering of data from one or multiple combined solar power inverters and then displaying it on the display unit. The data is either collected using Bluetooth unite or through the CAT5 cable.
Though a dedicated display is an extra cost, it will allow homeowners to monitor their solar-powered systems through the display.
Internet-Based Monitoring
With this method, solar energy production information is sent to a router, which makes it accessible on the internet. Then, since each user has a password-protected dedicated website, homeowners cans easily access the information regarding solar power information. A good thing about this method is that you can get access to this data at any time remotely.
But, the card that homeowners you will plug into the solar power inverter, together with the router, will be an additional cost for the user. You can use a DAS type system to remote dial into the solar-powered systems performance.
The Use of Historical Data Viewing Features
The current solar energy monitoring units allow for easy integrations with various data storage systems. Therefore, the solar energy monitoring system gives you the ability to view your solar-powered systems past performance data.
By just doing so, you can now understand better your usage habits and see the areas where you can adjust.