When it comes to investing in solar panels a key aspect of any solar panel installation is the warranty that solar panels have. There are a few different kinds of warranties that will come with keeping your solar panels covered and understanding both the differences between them and what equipment comes with the solar-powered systems. It is important to know what solar energy products will come with the best warranties and it is important to make sure that the best warranty is secured when it comes to purchasing solar-powered systems.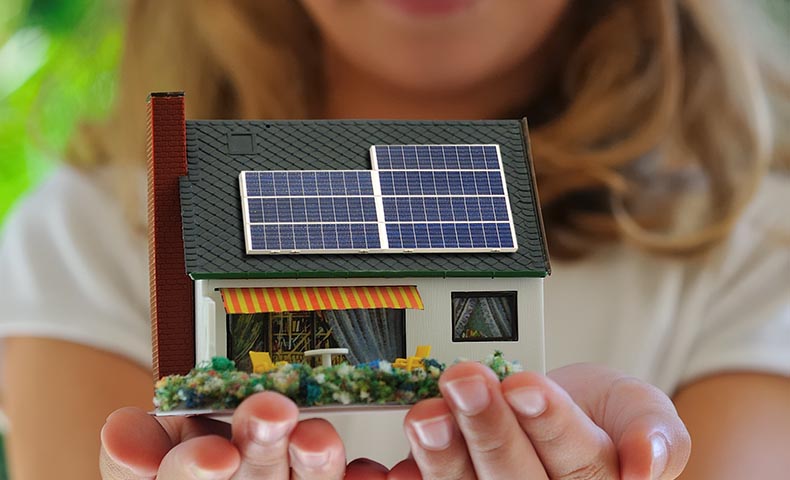 What is a Solar Panel Warranty?
Solar panels have two different warranties: performance-based solar panel warranties and equipment based solar panel guarantees. Solar panels performance warranties are typically going to guarantee 90% production at 10 years and 80% at 25 years. An equipment warranty will normally guarantee 10-12 years without failing.
Solar panels product warranty insurance is going to cover the integrity of the panel itself and will protect you against problems such as manufacturing defects, environmental issues, and premature wear and tear. Like most warranties, longer periods generally are more advantageous to you, if you own solar-powered systems. When you are evaluating a solar panels warranty and its manufacturer, two of the most important factors that you should focus on are the product (or materials) warranty and the performance warranty.
The Problems that Solar Panels Warranty Insurance Can Prevent
By installing solar-powered systems for your house or your businesses, you're going to most likely encounter a scenario in which your solar panels are going to perform trouble-free for decades. However, there may be problems that occur from time to time with solar panels. It's important for you to understand that the rest of your solar-powered system won't be deemed inoperable, not by a long shot.
In all likelihood, it will depend on the nature of solar panels failure, the rest of your solar-powered system will continue to run with the failed panel that is left in place. But they are occasionally, solar panels will fail in ways that will impact the performance of neighboring solar panels. In both cases, it is the solar panels product warranty insurance that will cover you, just in case you ever need to get bad solar panels swapped out for new ones. An important point to note is the cost of a single solar panel is generally going to range from $150 to $300.
If you plan on evaluating and comparing product warranties coverage of panel manufacturers it can help assure you that your service, as well as support needs, are going to be covered is there's a problem that occurs with solar panels. There are manufacturers' product warranties that are vital when it comes to considerations in assessing not only solar panels manufactures technical specifications but also when it comes to business practices. In the case where solar panels fail, the manufacturer will send you replacement solar panels and will often pay for the shipping as well as labor costs to replace it.
How the Top Solar Companies Stack Up?
Below we summarize the product warranty duration for the leading solar companies who see solar panels in the United States as of 2019. For the solar companies who have varying product warranties depending on the module, the highest value is listed. Most solar companies are going to offer a 10-year product warranty from the date of the solar panel installation.
| | |
| --- | --- |
| Solar Companies | Maximum Product Warranty |
| Amerisolar | 12 years |
| Axitec | 12 years |
| Boviet Solar | 12 years |
| Canadian Solar | 10 years |
| CentroSolar | 10 years |
| CertainTeed Solar | 10 years |
| China Sunergy | 10 years |
| ET Solar | 10 years |
| GCL | 10 years |
| Grape Solar | 10 years |
| Green Brilliance | 5 years |
| Hansol | 10 years |
| Hanwha Q CELLS | 12 years |
| Heliene | 10 years |
| Hyundai | 10 years |
| JinkoSolar | 10 years |
| Kyocera | 10 years |
| LG | 25 years |
| LONGi Solar | 10 years |
| Mission Solar Energy | 12 years |
| Mitsubishi Electric | 10 years |
| Neo Solar Power | 10 years |
| Panasonic | 25 years |
| Peimar Group | 20 years |
| Phono Solar | 12 yeas |
| REC solar | 10 years |
| Recom Solar | 12 years |
| ReneSola | 10 years |
| Renogy Solar | 10 years |
| RGS Energy | 11 years |
| S-Energy | 10 years |
| Seraphim | 10 years |
| Silfab | 12 years |
| Solaria | 25 years |
| Solartech Universal | 15 years |
| SunPower | 25 years |
| Talesun | 10 years |
| Trina Solar | 10 years |
| Trina Solar Energy | 10 years |
| Upsolar | 12 years |
| Winaico | 15 years |
Why Do Solar Panels Warranties Matter?
Solar-powered systems represent a multi-decade investment. Your return on investment is going to directly related to the amount of solar energy that is generated from your solar panel installation year-after-year. The electricity that is coming from the solar-powered systems will either allow you to buy a little to no electricity from your utility. The less

solar energy

that your solar-powered system produces, the greater your dependence will be on the utilities. If the solar panels in the solar-powered systems degrade quickly over time, then they will derive less long-term value from the solar-powered systems than if the solar panels degraded slower.

What's a Solar Panel Performance Warranty
The amount of solar energy that solar panels produce declines slowly each year. All solar panels will indeed degrade, but the degree to which they vary will degrade will vary. A common practice in the solar energy industry is to ensure that solar panels aren't going to lose more than 10%-20% of their power output capacity over the first 25 years and it's a very crucial benefit of a good warranty on a solar panel installation. The solar companies will generally guarantee that their solar panels are going to produce electricity to 80%-90% of their power output rating at the end of 25 years.
The performance warranty coverage is yet another indicator of a solar panel companies service and support policies if you ever encounter a problem with your solar-powered system. Whereas a product warranty issues are fairly straightforward to demonstrate (either your solar panels are working or they aren't), proving that you're experiencing a problem with the performance of your solar panels that should be covered by the

solar panels

warranty can be far more on the down-low.
To say that the higher 20-year performance warranties are viewed more favorably than the lower performance warranties, but as a practical matter, the warranties that are based on performance might be a better indicator of the solar panels intended degradation behavior than its solar companies support practices. If your solar panels degrade faster than the warranty specifies, the solar companies will either repair the solar panels or replace them.