Solar Power and Basketball: The Dream Team
Since there are so many sports teams embracing solar power as well as other sources of renewable energy, we decided to break it up into two separate categories. But we aren't complaining that so many of our favorite sports teams are becoming increasingly more aware of the environmental benefits of solar energy (and how much a solar panel installation will save them).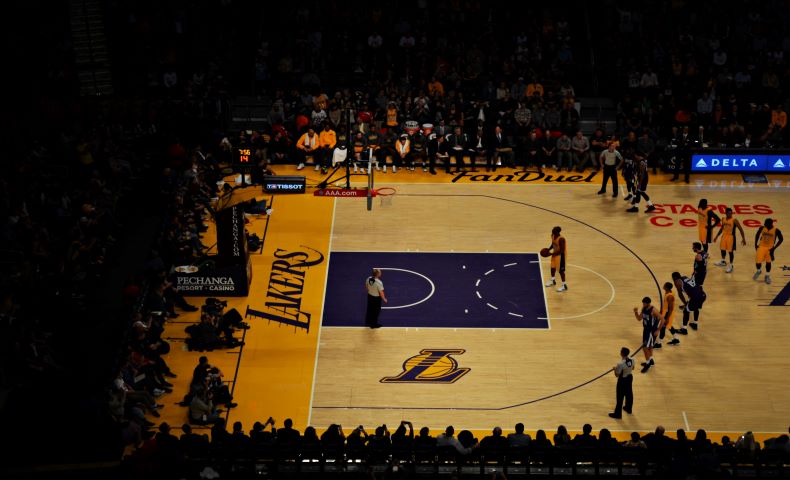 Basketball Arenas with Solar-Powered Systems
Basketball has its die-hard fans like any other sport, and because they play in an arena, their games require a lot of energy. Luckily a lot of basketball teams are getting a solar panel installation and turning to solar-powered systems to provide their stadiums. What's cool about adding a solar panel installation to a basketball stadium, is often times it is also used for other sports, such as hockey, or more than one basketball team shares the home court, and they often have concerts at the stadiums (so if you go and jam out to Taylor Swift at an arena with a solar panel installation the environment won't experience the 'bad blood' of fossil fuels, it will experience the environmental benefits of solar energy… in other words, help save the environment and buy the ticket!).
When it comes to sports that Americans diligently watch, basketball seems to take a backseat to football and baseball, but that isn't how it is with the arena that they play in. Regardless if you think Michael Jordan, Kobe Bryant, Lebron James, or another basketball player is the "G.O.A.T." everyone can agree that when it comes to powering their arenas with solar energy, basketball teams as a whole are the "G.O.A.T." In fact, the top basketball stadiums are dunking on all of the rest when it comes to solar-powered systems providing solar power for their stadiums.
Oracle Arena- Golden State Warriors
The Warriors stadium itself doesn't have a solar panel installation, which may be a second heartbreak for Warriors fans after the loss to the Toronto Raptors, but they are the first NBA team to have a solar panel installation on their practice facility. Their downtown Oakland practice facility is equipped with over 500 solar panels. The solar-powered system is a 164 kWh and was installed in 2010, which made it one of the earliest sports facilities to be powered by solar panels. So that makes up for a championship loss, right?
Golden 1 Center - Sacramento Kings
The Sacramento Kings may not have had the recent success as their rivals, the Golden State Warriors, but that hasn't stopped them from being successful in the solar power world. The Golden 1 Center is considered the "greenest" arena in the United States with a solar capacity of 11,000 kWh.
The Kings may not have won an NBA championship since 1951, but they are the first every indoor arena to receive a platinum LEED certification, making the Governor at the time, Jerry Brown, a very happy man.
Kings fans may not have had much to celebrate in regards to their past seasons, but they can celebrating being a fan that their team is aware of the environmental benefits of solar energy and has switched over to let sources of renewable energy power their arena.
Staples Center - LA Lakers, LA Clippers, LA Kings
So technically the LA Kings is a hockey team, but they share an arena with the Lakers and Clippers (and they were the last sports team to win a national championship at the Staples center) so we grouped them in with the Lakers and Clippers.
The Staples Center uses a lot of energy for all of its sports teams and concerts, so it's a good thing that uses solar power for all of its power needs. This sports arena has a solar panel installation of around 2,000 solar panels, which can produce around 364 kWh per month.
The Staples Center is considered a solar energy championship winner, the LA Kings have skated their way into a few Stanley Cup Victories, the Lakers have their fair share of Championships, all that's left are the Clippers, hopefully, the recent addition of Paul George and Kawhi Leonard will help lead them to a championship.
Other Sports
We already talked about a hockey arena (the Staples Center) with solar power, but there are other sports arenas that are benefiting from solar-powered systems. The sports may not be watched as much as other sports, but that hasn't stopped some of these sports teams from adding a solar panel installation to their stadium.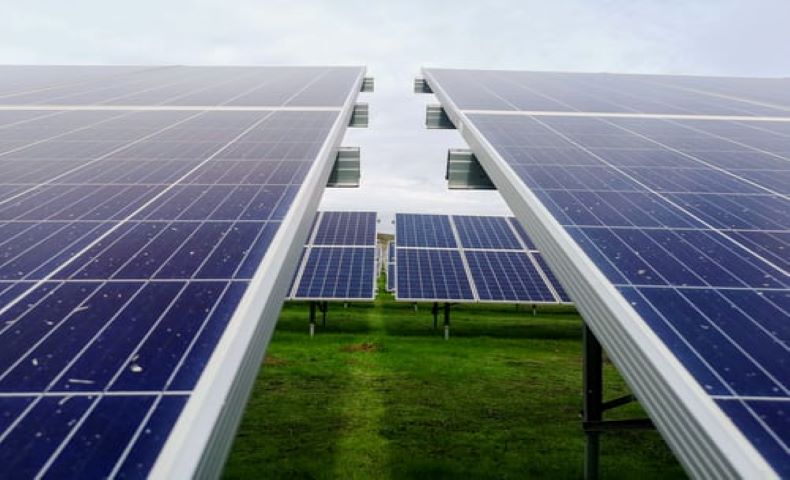 Rio Tinto Stadium - Real Salt Lake
Soccer isn't as widespread in America as it is in other countries, but that didn't stop Real Salt Lake from adding a solar panel installation to their stadium. The Rio Tinto Stadium is one of the most environmentally advanced stadiums in the whole country.
The parking structure for the Rio Tinto Stadium includes around 6,500 solar panels that are installed on the new parking structures. This is enough solar panels to provides over 2,000 kWh of energy. Out of all of the solar-powered systems that are installed in Utah this is by far the largest.
The stadium also can claim another very important solar power distinction. Over 73% of its total annual power needs come from solar power, which makes it the largest offset of any sports or entertainment venue in all of North America. Every sports arena's goal should be to be more like Rio Tinto Stadium.
Indianapolis Motor Speedway
When you think about sports that provide the environmental benefits of solar energy, your mind probably doesn't directly go to motorsports, due to the fact the entire sport is based on the burning of fossil fuels.
The Indianapolis Motor Speedway is home to the Indy 500 as well as the Brickyard 400 and is the home to 9,000 kWh solar panel installation. When the Indianapolis Motor Speedway Solar Farm was the largest sports solar panel installation back in 2014, it was the largest of all of the solar-powered systems in regards to sports. Though it has been beat, it still has 39,312 solar panels that are spread out over a 2.5-mile oval.
Solar and Sports Make a Dream Team
Sports has a habit of bringing people together, and now that a lot of sports arenas are switching to solar energy, it can now help the environment. By adding solar-powered systems to their stadiums, our favorite sports teams now giving us more than role-models to look up to. You can follow your favorite sports teams lead and see how much switching to solar can save you by going to hahasmart and using the price checker tool. You can also mimic your favorite sports organizations lead and design your own solar-powered system by using the design DIY tool.