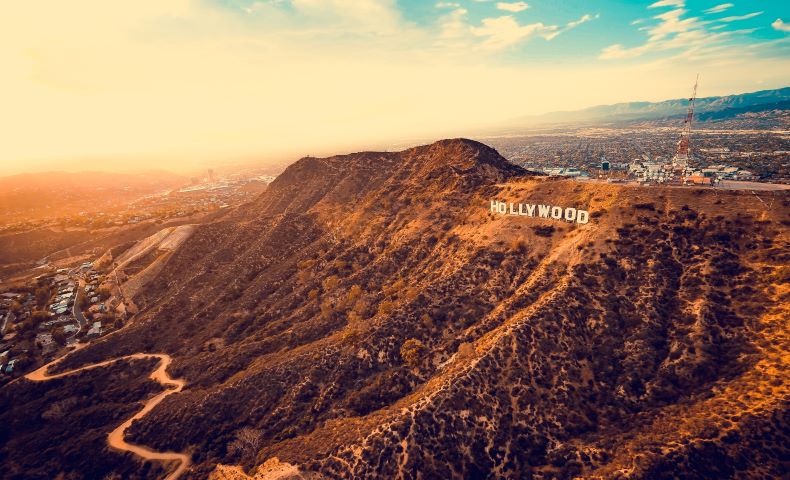 Follow the Solar Power Superstars
Solar energy is when sunlight is converted into a usable form of energy. Solar panels are one of the ways that many celebrities that are environmental activists have chosen to reduce their carbon footprint.
Solar-powered systems have grown exponentially more popular in the past decade, with nations across the globe installation almost 100 gigawatts of solar panels capacity. There are many factors that have contributed to the increase of solar panel installations, but one that isn't discussed as often would be the influence that celebrities have when it comes to solar energy.
A lot of popular celebrities are influencing the way that we consume energy and have been very vocal about the environmental benefits of solar energy, climate change, and how we can improve our carbon footprint. But there are some Hollywood all-stars who have become solar energy all-stars. These solar energy celebrities aren't just talking about the environmental benefits of solar energy, they are actually practicing what they are preaching and getting their own solar-powered systems for their power needs.
Leonardo DiCaprio
Leonardo DiCaprio is more than every girl who grew up in the 90's celebrity crush. Leo is a huge advocate for solar energy and is known to talk to about the environmental benefits that are coming from solar energy, as well as the disadvantages that we are getting from fossil fuels.
In 1998, DiCaprio decided that his heart couldn't go on anymore without taking a stand for what he was passionate about and that's when he started an environmental foundation. But he wouldn't stop there, a large portion of the movie inception was powered with solar energy. But leave it to Leo to take one more step towards a brighter solar energy future, in 2018, Leo joined the board of advisors for the solar company Kingo.
Maroon 5
Technically this is an additional 6 celebrities who have promoted the environmental benefits of solar, but since they don't mind being grouped together in your playlist we are going to go ahead and group them together on our solar energy list.
Maroon 5 is known for working closely with Reverb, the non-profit organization that promotes the adoption of having environmentally sustainable energy while educating both musicians and their fans about the environmental benefits of solar energy, in order to make their concerts and performances as environmentally friendly as possible.
Adam Levine is also a solar energy Rock-Star, he and his bandmate have gone above and beyond to inform their fans abut all the good a solar panel installation can do. Maroon 5 has helped pave the way for other musicians to use solar energy at their concerts.
Tom Brady and Gisele Bundchen
The Supermodel and Super Bowl MVP are solar energy superstars. The Brady bunch built their Brentwood home with the environmental benefits of solar energy in mind. They have two solar panel installations on their property, one in the garden and another on their house. They say that they can now power their entire property with solar energy. This doesn't come as a shock to most people given the fact the Bundchen works with the United Nations Environment Programme as an ambassador. The Brady family eats cleans and powers their house with clean solar energy.
Alicia Silverstone
This clueless actress isn't clueless when it comes to the environmental benefits of solar energy. Silverstone has said "ugh, as if" when it came to getting power from the grid. Silverstone has been known to be an environmental spokesperson. She has taken a stand against fossil fuels and has a solar panel installation on her Los Angeles rooftop. Silverstone is always looking at ways to reduce not only her carbon footprint but to encourage those around her to reduce theirs as well by being an advocate for solar-powered systems. Silverstone has encouraged building developers to consider getting a solar panel installation on their building so that they can reduce their bills while helping the environment.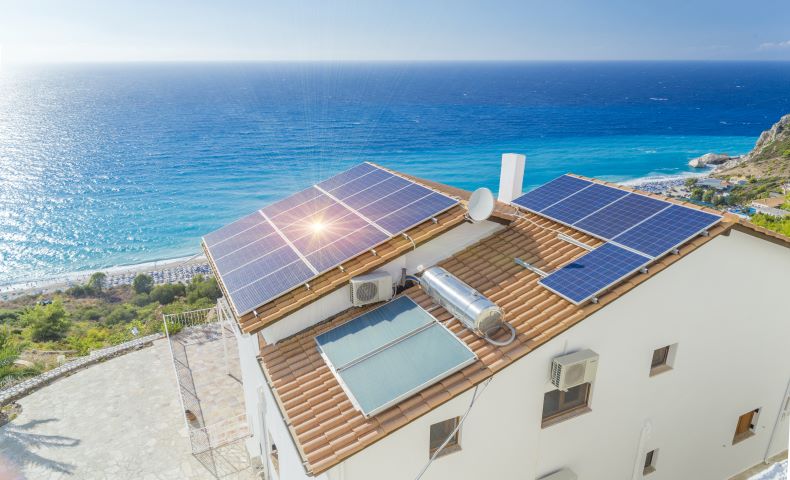 Julia Roberts
Roberts isn't sleepless when it comes to solar panels. The Pretty Woman actress isn't going to make a big mistake when it comes to solar-powered systems. She completed a massive renovation to her home to make it more environmentally friendly. Roberts Malibu home has three roof surfaces that are covered in solar panels to make sure that her family gets to experience the environmental benefits of solar energy while living in such a beautiful area.
Brad Pitt
Another Hollywood heartthrob is an advocate for solar panels. Pitt has worked his way into the hearts of so many for more reasons than just his good looks. Pitt has been an environmental advocate for years, he even founded the Make it Right Foundation in 2007. The foundation promotes thinking about the environment by building environmentally safe projects for those in need. It shouldn't come as a surprise that someone who advocates for the environment as much as Pitt does, loves solar panels. Pitt was among the celebrities who participated in the BP Solar Neighbors Program.
Rachel McAdams
She may not have been willing to make 'fetch happen' but she is willing to make solar energy. McAdams is known for her iconic role in Mean Girls, The Wedding Crashers, and The Notebook, among others, but she could also be known for going above and beyond to reduce her carbon footprint. She unplugs her unused appliances, drives an electric car and powers her home with solar energy. If she gets solar panels then we'll get solar panels.
Follow Their Lead
You can follow your favorite celebrities lead by adding a solar panel installation to your roof. You may be thinking that you can't afford to be just like them, but solar-powered systems are more affordable than ever. You can go to hahasmart and use the price checker tool, to see if solar energy is in your price range.