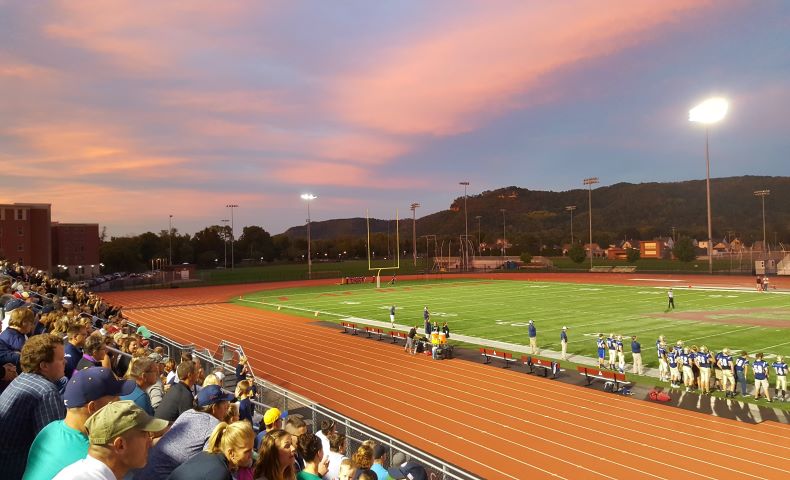 Friday Night (Solar) Lights
There are 7 continents, 195 countries, 6,500 languages, and there is one thing that they all have in common, they love a little competition. In some of the more developed countries, there are professional sporting events that fans enjoy going to. Sitting in the stands, watching their favorite athletes, eating and drinking, is a favorite pastime in countries such as America. But what most Americans don't realize is that the light's that they are sitting under just might be powered by sources of renewable energy. Many of today's stadiums are jumping on board the clean sources of renewable energy train and incorporating the solar energy into their design. The environmental benefits of solar energy powered stadiums make a huge difference not only because it is going to lower the carbon footprint of an energy-hungry stadium. When a sports stadium and sporting facilities adopt solar panels as well as other sources of renewable energy it can help to normalize solar-powered systems while making money while making low costing solar energy.
Solar Stadiums Provide a Defense Against a Deadly Carbon Footprint
The San Francisco 49ers may not have won many football games in the past few years, but when it comes to clean sources of renewable energy, they could be considered a solar energy Super Bowl contender. The environmental benefits of solar energy that comes from this stadium alone are something 49ers fans can be proud of. It takes quite a lot of solar power to run the stadium, it spreads across 1.85 million square feet. Thankfully, when they were building this new stadium, they committed to power their stadium with a clean source of renewable energy. If you are ever at Levi's stadium keep a close eye on when you are crossing the bridge to get to the parking lot if you do you may notice the hundreds of solar panels that they incorporated to provide their stadium with solar power
Levi's Stadium is just one example of a sports arenas embracing sources of renewable energy. The Solar Energy Industries Association has found that sports facilities across the United States alone have collectively built up their solar energy capacity to generate 46 megawatts (MW) in sources of renewable energy. Which is enough solar energy to provide solar power to 8,000 homes.
The SEIA has also reported that almost half of this solar energy has come online in just the past three years. This implies that the rate of the adoption of solar is accelerating and at NASCAR speeds. Soon, every new stadium in the United States is expected to be powered by solar-powered systems. The SEIA reported that back in 2017, more than 42 million Americans who attended a sporting event got their energy from solar panels since then the number has only increased.
California's sports teams have won the solar energy leader title, but some stadiums are powered by solar-powered systems that most would find shocking.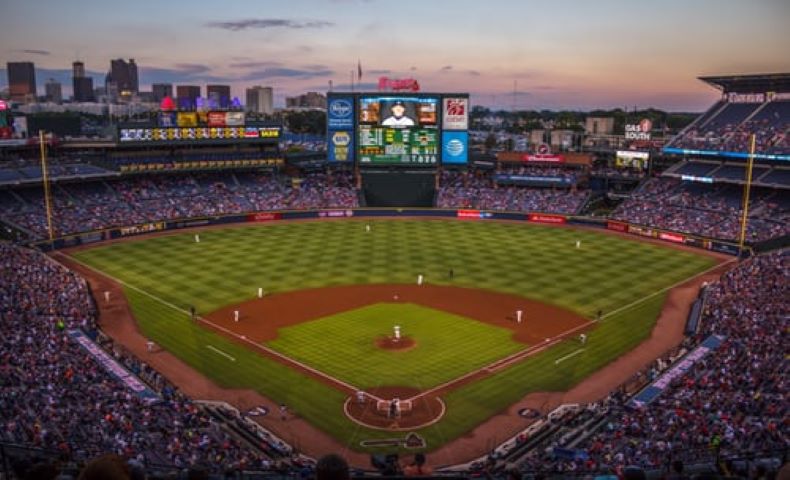 A Home Run For Solar Energy
Baseball is one of the oldest sports in the United States. Home runs have been around since 1869. But unlike some sports fans, baseball isn't stuck in the past. When you go to a baseball game today you'll see an electronic scoreboard and lights. The amount of stadiums that are powered by solar energy is increasing.
Chase Field - Home of the Arizona Diamondbacks
The D-Backs fans endure the sweltering summer heat that Arizona is known for the cheer on their baseball team. When Chase Field was being built, the Arizona sun was kept in mind and the stadium features a 75-kWh (kilowatt-hour) solar panel installation. The solar panel installation doesn't only provide means to keep the lights on, the solar panels also give the fans some shade.
Safeco Field - Seattle Mariners
When most people think of Seattle they don't think sunlight, but solar panels can still produce solar energy when it overcast out. The Mariners Field has a 33-kWh solar-powered system installed that generates 40,000-kilowatt-hours of electricity per year, which is enough to offset 28 metric tons of CO2 emissions.
AT&T Park - The San Francisco Giants
Like the 49ers San Francisco's baseball team also has taken advantage of the California Sun and has a solar panel installation providing solar power for its fans. The solar-powered system at AT&T generates enough solar power to provide electricity for the team's scoreboard for an entire year.
Touch Downs Under Solar Lights
Sunday's in September got a whole lot brighter with solar-powered systems. When we think of NFL we don't necessarily think solar panel installations and environmental benefits of solar energy, but as surprising as you might find it, the NFL is leading the sports world when it comes to powering teams with sources of renewable energy.
Levi's Stadium - The San Francisco 49ers
We have already talked about the new stadium that opened up in 2014. Not only is the stadium new and attractive, but it also provides its city with the environmental benefits of solar energy. Its solar-powered system contains over 1,000 solar panels, that generate enough power for every home game.
Mercedes-Benz Stadium - Atlanta Falcons
Sure the Falcons may have lost a heart breaker to the Patriots back in 2017, but their stadium came out victorious. The stadium that opened the year after their loss, incorporated a 1,300 kWh solar-powered system in the stadium's design. The solar-powered system contains over 4,000 solar panels that are used to power the stadium as well as nearby neighborhoods. The solar-powered system in Atlanta will generate enough solar power to provide power for 10 home games each season.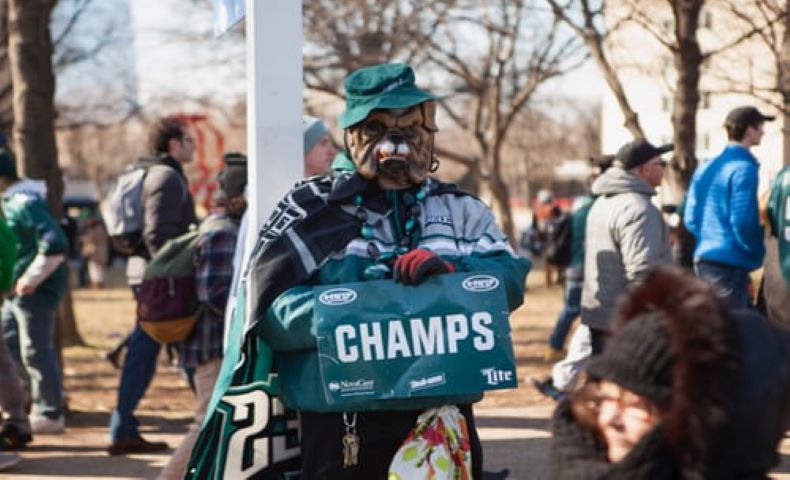 Lincoln Financial Field - The Philadelphia Eagles
The Philadelphia Eagles didn't just make history for winning their first Super Bowl in 2018, they also won the Solar Power Super Bowl. The Eagles stadium is flying high compared to all of the others with an 11,000 kWh solar-powered system with the capacity to generate 3,000 kWh of solar energy. This solar-powered system generates enough electricity in a single day to provide solar power for two homes for an entire year.
This solar-powered system is also the largest solar-powered system in the city of Philadelphia. Lincoln Financial Filed has a Silver LEED certification, but that isn't good enough for Eagles owner Jeffery Laurie, they are currently in pursuit of not only another Super Bowl victory but a Gold LEED certification as well.
Solar and Sports are Winning Environmental Championships
The environmental benefits of solar energy are something that isn't talked about as much as it should be. Sports fans gather to watch their favorite sports teams compete, and by adding solar-powered systems to their stadiums, owners can not only save a lot of money, but the sources of renewable energy that are powering their stadium will help them save the environment.