The Six Best States for Solar Rebates!
Rebates are one of the best solar incentives available for homeowners to save on the cost of solar panel installation. They allow you to get money back upfront, without having to wait for small credits over time.
Here is the countdown of the top six states offering the best solar rebates in 2019.

6. Oregon
In 6th place nationwide, Oregon is the only West Coast state to make the list for 2019.
While the Oregon Energy Trust offers some great incentives (up to $6,000), the amounts are often in flux, creating some uncertainty for the future. Residents would be wise to jump on good deals when they become available, as they may not last.
Top utilities offering great rebates ($450-500/kw) in Oregon include Salem Electric, Ashland Electric Utility, Central Lincoln PUD, Lane Electric Coop, PGE, and Pacific Power.
Be sure to stay updated on the latest incentive offerings in Oregon for the best current solar rebates.
5. Missouri
Surprisingly, the state with the next most attractive new solar rebate offers in 2019 is Missouri, with $.50/watt available nearly statewide. That's about 15% of the estimated average cost of installing solar panels, which is pretty great.
As Geico commercials can attest to, saving 15% is nothing to sneeze at, especially for a multi-thousand dollar solar system purchase that allows you to invest in green energy and cheaper electric bills down the line.
While not especially well known for solar initiatives, Missouri does have a large number of utilities across the state offering impressive rebates, including Ameren, Columbia Water & Light, Empire District Electric, and Kansas City Power & Light, making rebates more widely available compared to other states.
Missouri residents who install solar panels in 2019 can expect to save thousands up-front and reduce overall payback time to just 11 years.
View the full list of Missouri solar rebates to see how much you can save in your area today.
4. New Hampshire
In 4th place for solar power rebates is New Hampshire, which runs a statewide rebate program offering $200/kw, up to $1,000 or 50% of project costs. Because of the cap, residential solar systems are limited to 5-kw for this rebate offer.
New Hampshire Electric Co-Op customers can get an additional rebate of $250/kw, up to $1,375, adding up to a savings of $5,000 for a 5-kw system.
Not too shabby.
Learn more about solar incentives in New Hampshire.
3. Connecticut
Taking bronze is Connecticut, with ample rebates for PV solar equipment, up to a 20-kw installation. For 10-kw systems, CT offers $463 back per kw, and $400/kw for systems larger than the usage, up to 20kw. A typical 20-panel system rated for 5kw would get a rebate of $2,083.
See more Connecticut solar rebates on the HahaSmart incentives page.
2. North Carolina
Next to Missouri, North Carolina is currently offering one of the most attractive new rebate offers for 2019.
Last year, Duke Energy's North Carolina summer rebate offering was fully subscribed within weeks of opening. It continues to be one of the best residential solar rebate offers in 2019, and the program will continue to run through 2022.
At a whopping savings of $.60/watt for solar energy systems under 10 kilowatts, this is one of the best deals NC residents looking to go solar can take advantage of. However, the 2019 offering has already passed, with many participants wait-listed, so residents will have to wait to get in on this offer. Visit HahaSmart's North Carolina Solar Incentives page to see what other solar rebates and incentives are currently available.
1. Rhode Island
Rhode Island ranks #1 for the nation's best solar rebates in 2019, with a huge savings of $1.05/watt through its grant program. That's nearly double the top rebate offering of second place, North Carolina, at $.60/watt!
Each year, Rhode Island's Renewable Energy Fund issues rounds of grants for small solar systems, with the goal of expanding cost-effective renewable energy from diverse sources.
While this state is smallest in size, Rhode Island's residents have the biggest potential for solar panel savings.
Read more on Rhode Island Solar Incentives to save today.
Honorable Mentions: States Offering Solar Rebates on Batteries
Most people expect rebates to be available for installation of solar panels, but did you know that some states also offer rebates on solar batteries?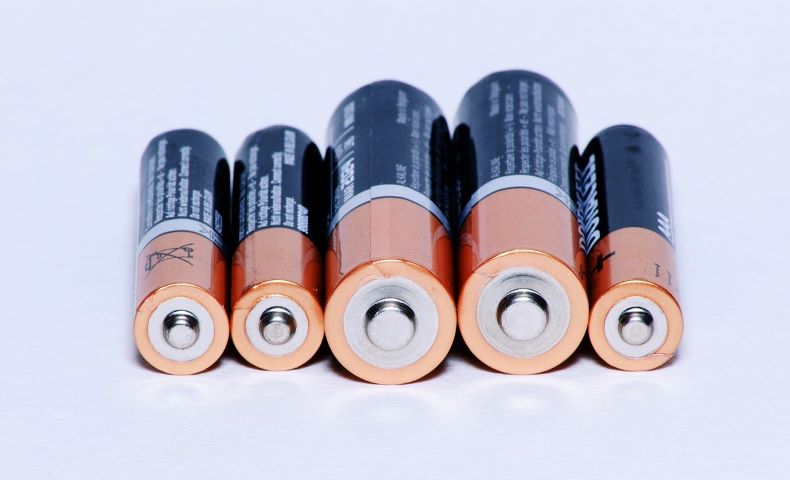 This is an important development, as the need for battery storage in the US grows. Thus, states that offer these additional rebates are making the list of top solar states overall, as they increase their storage capacity.
Top states offering solar battery rebates are:
California
Maryland
Florida - Jacksonville
As awareness of this issue grows, hopefully more states will offer these battery storage rebates in the future.
See all Solar Incentive offerings by state on HahaSmart's Solar Incentive page.
To check pricing in your area, try out the HahaSmart Price Checker and get a quote on going solar today.