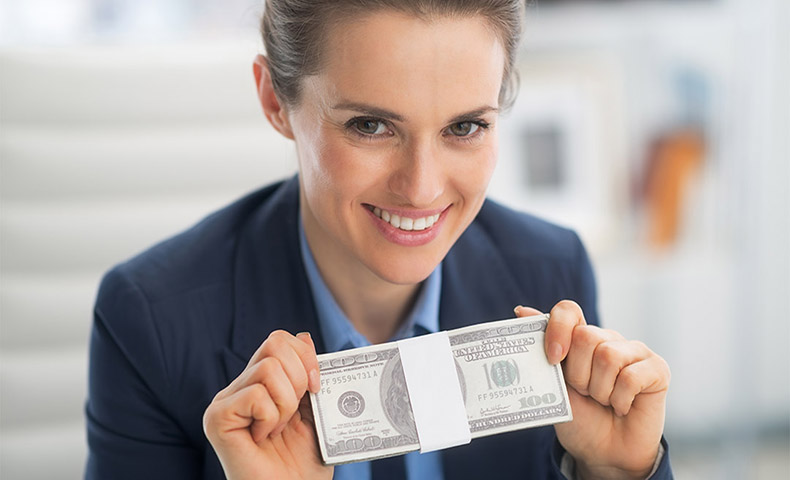 Last year, Jim Burgess was paying $180 for his electric bill. Then in October, he had a 24-panel solar array ground-mounted on his property in rural Livingston County, Michigan.
Today, his energy bill is about $38, according to the Livingston Daily Press & Argus Newspaper.
Brighton Township, where Burgess lives, it's not the most sunny location in the U.S. The winters are harsh, with plenty of snow. But, as other homeowners who have made the switch to solar energy have found, a home solar energy system will generate electricity in almost any area of the country, as long as there's light.
In fact, in Michigan, solar array installations are becoming more popular. Last year, solar power generated 4% of the state's renewable energy, according to a Michigan Public Service Commission report.
This rise is partly due to financing plans through nonprofit Michigan Saves that provide low-interest loans to pay off projects such as solar arrays.
This is the way Burgess did it. He pays $182 a month toward his $21,000 array. In other words, the savings in electricity
But there's an added bonus. Until it's paid off, he'll get credit for the energy his domestic solar power system generates and sends to the electric grid, which he can put toward his electric bill. After it's paid off, any excess power produced will be free.
Savings everywhere
Like Burgess, people across the country are now saving hundreds of dollars every month after putting photovoltaic (PV) modules on their roofs or properties.
Some pay for the domestic solar power system out of pocket, others - like Burgess - through a low-interest loan; others use a home equity line of credit (HELOC) or some other type of financing.
Kathleen Watson used a HELOC to get the solar panels on her Buckeye, Arizona home. The system cost $10,258 upfront, which she paid off in 37 months. Her interest payments for that loan totaled about $400 a year, but since they were tax deductible, the actual interest cost was about $300 a year for just over three years, explains Consumer Reports.
But the monthly savings in electricity were substantial. Before her solar power system, she was paying an average of $75 a month; after she paid a mere $10 for connection fees because the PV modules generated 100% of her power needs.
The case of Jon and Mami Humann in Mission Viejo, California is even more dramatic. Their monthly savings amount to $233, which will cover their $17,668 solar investment in a little over six years.
Cases like these provide answers to the question of every homeowner who is thinking about installing solar power: how much do solar panels cost? The answer: it's still an investment, but one that you can make with cash on hand or through a loan, or other types of financing.
And how do you pay for solar panels? The answer: with the savings you will get in your electric bill.
The benefits of solar power
Those who make the switch to solar will see a dramatic drop in electricity costs from the very beginning because they now have a personal mini power plant on their roofs. They are not solely dependent on the electric grid to power their appliances and keep the lights on. And in case of a disaster, you'll still have energy during daytime hours when the panels are converting sunlight into electricity.
But that's only the beginning. With net metering, you can sell excess energy you produce, but don't use, to the grid. The utility company will credit that against the electricity you get from it when your solar panels are not producing any power. But if the energy you sell to the utility surpasses what you get from it, they'll even cut you a check at the end of a 12-month cycle for all that power you generated.
But that's not all. A solar-powered home increases in value in case you decide to sell it because buyers know they will have a reduced electric bill. That's a selling incentive that can't be beat. And the valuation increase is exempt from taxes in most states, so you won't be paying additional dollars to the municipality for tapping into the sun's energy.
Receive a 30% federal tax credit
And the federal government will reward you for tapping into this renewable energy. The solar investment tax credit (ITC) accounts for a whopping 30% of the costs for the soalr energy system, including site preparation and the labor to install it, if it is installed on or before Dec. 31, 2019. The ITC, which was created in 2005, will go down to 26% next year, 22% in 2021 and will disappear entirely for residential solar customers after that; commercial credit will drop to a permanent 10% that year.
So if you're thinking about making the switch to solar power, don't overthink it much, or you will lose out on the complete tax credit this year.
HahaSmart Blog - More Solar Tips and Guide
HahaSmart News - Stay Informed
Your Solar Incentives - See Credits and Incentives in Your Area
Check Your Home's Solar Price - See How Much You Save
Register Now - Unlock The Lowest Solar Prices in Your Area