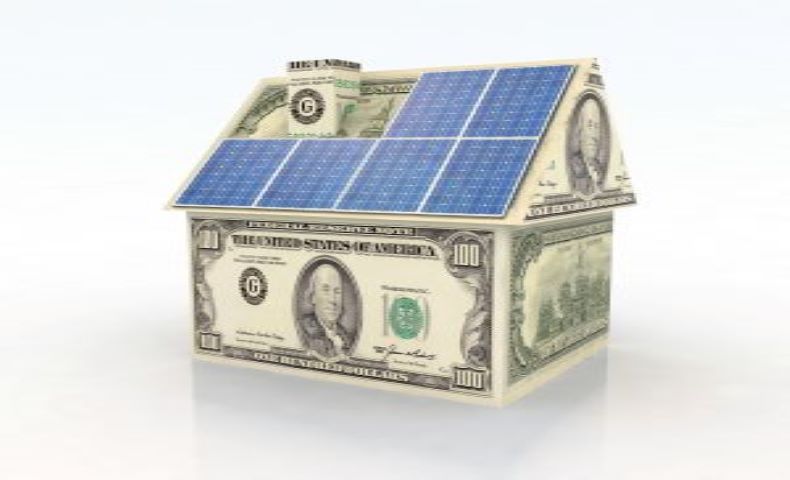 How Solar Tariff's are Affecting the Prices of Solar Panels
There are a lot of questions about tariff's and how they will affect solar panels and their prices. The homeowners will see an increase in the cost of a typical home solar install from $500 and $1,000.
Background on Trump's Tariff's
January 22nd, 2018, the Trump Administration issued a 30% tariff on solar imports to the United States. The tariff covers both imported solar cells, an important input to manufacture solar panel as well as solar modules are known as solar panels. According to a fact sheet that was released by the U.S. Trade Representative, this tariff will last four years and will fall by 5% annually and will drop to a 15% tariff in 2021.
This action is estimated to a small impact on the price of a home solar installation in the United States. The brunt of the impact is the tariff is expected to be felt by the utility scale developers. It was confirmed by a report that was published by Reuters in June revealed that U.S. companies have canceled or frozen $2.5 billion dollars in large photovoltaic installation projects that are due to the tariffs on solar panels.
How it will affect American Consumers
What is a tariff? It is simply a tax on imports or exports. There are two kinds of tariffs, those are calculated as a fixed percentage on the specific item that are calculated as a certain fixed dollar amount.
The Trump administration has enacted several policies that anger environmentalists. In addition to promoting "clean coal" and discussing a restarting of nuclear plants, the administration is also trying to cut back on fuel emission standards. Then on January 22, President Donald Trump imposed tariffs on solar panels in what he called an effort to "create jobs in America for Americans." The move immediately garnered widespread criticism from both solar and free trade advocates. While the president argued that solar companies would "come back strong" with the addition of "a lot of jobs," the Solar Energy Industry Association, which represents the U.S. solar industry, immediately expressed their objections. They estimated that the 30-percent tariff on imported solar cells and panels would cause the loss of 22,000 jobs in 2018, as well as cancellation of billions of dollars of investments in solar energy. Past experience from earlier trade disputes in the solar energy industry tends to support this view.
The tariff's that were imposed by the Trump administration imposes a 30% tax on imported panels in year 1, which is actually preferable to a certain dollar amount that is fixed, if you are planning on going solar. Due to the fact that the tariff is a percentage-based tariff, its actual impact on the prices will shrink each year as the price of the imported solar panels continue to fall.
Because of the advances in the solar manufacturing, the cost of solar panels has fallen between 2% and 6% each year for the past several years. In China, South Korea and other countries that dominate solar panel manufacturing, falling costs and technological advances won't slow down simply because there's a U.S. tariff - and in fact, the tariff might give them an incentive to decrease costs faster.
The last result is that the percentage-based tariff, which is already set to fall each year, will be even smaller because it will be applied to ever-decreasing module costs. Below the dollar amounts are shown in dollars per watt of solar energy.
The estimated tariff impact on solar costs over the years
| | | | | |
| --- | --- | --- | --- | --- |
| Tariff Impact | Year 1 | Year 2 | Year 3 | Year 4 |
| Module prices (low) | $0.33 | $0.32 | $0.30 | $0.29 |
| Module prices (high) | $0.40 | $0.38 | $0.36 | $0.34 |
| Tariff percentage | 30% | 25% | 20% | 15% |
| Tariff impact (per watt, low) | $0.10 | $0.08 | $0.06 | $0.04 |
| Tariff impact (per watt, high) | $0.12 | $0.10 | $0.07 | $0.05 |
| Tariff impact (for a 6kW system, low) | $600 | $480 | $360 | $240 |
| Tariff impact (for a 6 kW, high) | $720 | $600 | $420 | $300 |
Solar tariffs are nothing new
Solar tariffs are actually not new to the United States. In 2012, the Department of Commerce's International Trade Commission (ITC) levied a duty on solar cells from China. Later, in 2015, the ITC imposed still another penalty on solar cells imported from Taiwan. The ITC claimed in both cases that an industry in the U.S. was being materially injured by imports of solar cells and panels from these countries. Some American manufacturers were hurt financially by falling prices of solar products as a result of an influx of Chinese solar products. Yet the tariffs imposed did not really save U.S. solar cell and module manufacturing from international market stresses. At this point, there are only 14 solar cell/module manufacturers in the U.S. A majority of solar cells and panels are now produced in Asia, with China as the leading producer worldwide. The impact of American tariffs was considered mostly insignificant partially because Chinese manufacturers could simply move their production to other Asian countries to bypass the tariffs. The tariffs on Taiwanese cells attempted to close this loophole, but the manufacturers still had many other options.
There is a gap between Chinese and American solar manufacturers
The new Trump solar tariff closes this potential loophole by including all imports. However, it will not likely lead to a large boost to domestic cell and module manufacturing, for several reasons. First, the competitiveness gap between the most experienced manufacturers—the Chinese —and U.S. manufacturers are currently too significant to be bridged via the new tariff.
There has never been a better time to install a solar energy system!
Solar power is here to stay, and the sooner you explore how much you can save, the sooner you can enjoy the benefits of residential solar power. Go to HahaSmart.com and try our price checker tool. It tells you how much solar power you need, and how much you can save.