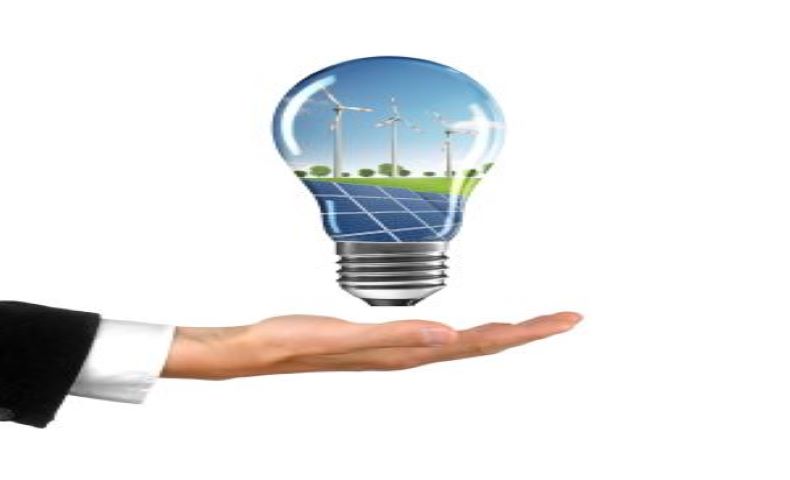 Solar energy is one of the fastest growing industries in the United States. In 2019, it is predicted that residential rooftop solar installs will surpass 2 million nationwide. There are certain cities and states that are more ahead in the solar adaption than others and other cities are who are newer to the solar market but are assumed to eventually become leaders in solar installations.
The best states for solar installations
The answer to this question is based on the solar installs payback period. A payback period is a measurement that is tracks how many years it takes for a solar power system to essentially 'pay itself back' from the initial cost of investment.
The short payback period is affected by lower solar energy costs, higher electricity prices or higher solar programs and incentives. The normal payback period in the United States is around 8 years.
But there are five states in the United States that see much lower payback periods than those throughout the rest of the country and the results could be a little surprising.
Rhode Island - 7.6 year payback
Even though Rhode Island is the smallest state in the United States based off square miles, the business of solar panels in Rhode Island is booming. Rhode Island has is ranked 34th in the nation for solar installs based off megawatts (MW).
One of the reasons that solar panel installation in Rhode Island is so popular is because there is a rebate for small-scale solar systems, National Grid's Renewable Energy Growth program and net metering. One of the best solar economy's in the nation is in Rhode Island, the new system investments are breaking even in just below 8 years.
South Carolina - 7.5 year payback period
There has been a large growth in solar in the past year in the Southeast. The solar installations are widely driven by major technology companies that have signed purchase agreements to buy electricity from the solar farms throughout the whole state.
South Carolina residents can expect to break even in 7.5 years for their residential solar panels. Homeowners in South Carolina can also take advantage of rebates from individual utilities and a state tax credit. Net metering is also supposed to arrive in the state, it is expected that rooftop solar panel installation will grow even more.
California - 5.9 year payback period
The California sun has paved the way for California to be a national leader for solar panels for a while. California has five times as much solar capacity as the next closest state.
There are statewide policies that encourage solar panels in California. These solar policies encourage even greater solar adoptions than they already have, but placing solar on all new house and adapting 100% clean energy law.
Massachusetts - 5.5 payback period
Even though the state ended their very successful SREC II program in 2018, the states still is finding success in having the some of the best solar incentives in the whole country. Between the residential solar tax credit and the performance-based incentives that are available from the new SMART program, Massachusetts is expected to see payback periods in five and a half years.
New Jersey - 5.5 year payback period
Shocking a lot of people, Solar panels in New Jersey are in a tie with Massachusetts for being one of the best states for solar. New Jersey has higher than normal electricity rates and has really good solar renewable energy certificate (SREC), those who are interested in residential solar panels in New Jersey have great payback periods.
The best cities for solar
Each spring the Environment America releases a list of 'Shining Cities', this tracks the trends in solar installations. The high percentage of country's population and the consumption of electricity coming from cities.
The report is an important perspective on the states industry. The top cities based on solar-per-capita are usually in the Southwest or West, but there are a few cities that are outside of those regions.
| | | | | |
| --- | --- | --- | --- | --- |
| Per Capita Rank | City | State | Solar PV Per Capita Watt/Person | Total Solar PV Installed (MW) |
| 10. | Albuquerque | New Mexico | 128.9 | 72.0 |
| 9. | Denver | Colorado | 129.6 | 91.4 |
| 8. | Riverside | California | 138.3 | 45.3 |
| 7. | Indianapolis | Indiana | 143.5 | 123.8 |
| 6. | Phoenix | Arizona | 145.3 | 236.2 |
| 5. | Las Vegas | Nevada | 162.2 | 104.1 |
| 4. | Burlington | Vermont | 187.3 | 7.9 |
| 3. | San Jose | California | 194.9 | 201.7 |
| 2. | San Diego | California | 247.5 | 351.4 |
| 1. | Honolulu | Hawaii | 646.4 | 226.5 |
Where is solar growing the fastest?
There have been many growths in solar panel installations in the past few years, between 2017 and 2018 interest in the solar industry has peaked in every state and has even doubled in some. Below are some of the states where solar is growing the fastest.
5. New York
Ever since releasing the Clean Energy Standard back in 2016, which demands that each states electricity needs must be 50% renewable energy by 2030, the state has seen immense growth and is on track to see even more.
The past few years there were a few policies that were implemented, the Reforming the Energy Vision (NY REV) and the Value of Distributed Energy Resources (VDER), have helped them raise awareness of solar throughout New York, increasing solar panel installations throughout the state.
4. Ohio
Ohio cracked the fastest growing list for the solar states in 2019. The state has a splotchy past with renewable energy legislation, The state legislature has a past of freezing and unfreezing, the state's renewable portfolio standard the past several years. But, more recently, Ohio has renewed it's focus on clean energy and job creation in the solar industry in the state.
3. Illinois
The Adjustable Block Program was introduced to Illinois in 2017 to encourage the development of solar projects. After the introduction it was bombarded with solar installation applications. There was a large solar jump in 2018 implying that the residents in Illinois, solar awareness is increasing, making it close to that of thoe large scale developers.
Nevada
The state of Nevada see get's a lot of sun and has the fourth most megawatts of solar installs per state. There's no surprise that the residents of that state are interested in residential solar.
Virginia
In a state where rain is abundant year round, it was a pleasant surprise that Virginia was is the state with the biggest year-over year growth. Luckily for Virginia residents in the summertime, the rain is usually accompanied by sunshine, making solar installs a viable option.